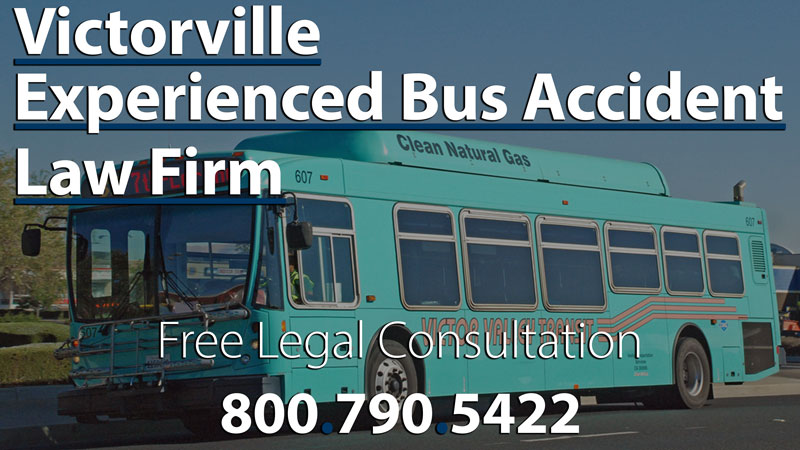 Victorville is located at in the southwestern area of the Mojave Desert. The city consists of approximately of 74 square miles. The latest census information reflects a population of almost 116,000. It is estimated that by 2016 the population reached over 122,000. The growing city depends on the Victor Valley Transit Authority (VVTA) to fulfill public transportation needs. The VVTA transports the community locally within Victorville and to other nearby areas like Adelanto, Apple Valley, Hesperia, and the San Bernardino County. The VVTA focuses on serving the community with exceptional public transportation services regarding quality, competence, and responsiveness. The VVTA provides the community with thirty different bus routes, one of which is a commuter route.
Besides using the VVTA to get from place to place, the community has the option to use other bus companies. Some of these other companies include First Student, Greyhound, Ebmeyer Charter and Tour, and Gail's Lucky Bus Charter. Overall, the Victorville community has many options to choose from if they are interested in bus transportation.
Buses offer cheap and convenient transportation to anyone interested. Additionally, buses also provide a safer transportation option for the community. In the United States, there are over 32,000 fatal and 6 million non-fatal vehicle accidents every year. Buses only make a small percentage of both fatal and non-fatal accidents. In fact, there can be as little as 260 fatal and 14,000 non-fatal accidents per year. Furthermore, most bus accident fatalities are non-passengers.
Although bus accidents are less common than any other type of vehicular accident, they can still happen. Here is a quick summarized list of past bus accidents in Victorville, CA:
In October 2016, a bus accident resulted in the injuries of two non-passengers—the driver of the other vehicle involved and a child passenger in that vehicle.
In December 2016, a bus accident resulted in the hospitalization of one non-passenger—the driver of the other vehicle involved—and one passenger.
In October 2012, a bus accident resulted in serious but non-life threatening injuries to bus two passenger and mild injuries to ten other passengers.
As you can see, although bus accidents are not common, they are always a possibility. That is why it is important to know what rights both passengers and non-passengers have. If you recently were injured in a bus accident, you need information on your rights. You might be asking yourself the following questions:
Can I sue if I was injured as a passenger during a sudden stop?
Can I sue if I was injured during a sudden start?
Yes, you can file a bus accident lawsuit. If you were injured in a bus accident, you must talk to a bus accident attorney in Victorville. Sudden stops and sudden starts should not be taken lightly; that is enough to cause passengers severe injuries. Contact an accomplished attorney with expertise in bus accident injury lawsuits against the bus company and the bus driver to get the legal advice necessary to begin a legal process. One of our experienced lawyers at the top-rated Normandie Law Firm will be happy to take your call.
Common Carriers—Bus Duty to Passengers and Non-passengers
Any method of transportation—airplanes, trains, taxis, and buses—is considered a common carrier. Common carriers are any means of transportation that transport passengers in exchange for a monetary fee. Common carriers are subject to both federal and state regulations. They have to take the highest level of care in protecting their passengers.
In California, common carriers have a duty of care to passengers and are required to exercise the highest care and diligence to transport passengers safely. To ensure that, common carriers must do all of the following:
Ensure the vehicle is safe for operation and passenger transportation
Accommodate passengers when necessary
Respect all passengers
Be attentive to all passengers
Protect passengers from possible aggression coming from other passengers
Operate the vehicle cautiously at all times
Common carriers also owe a duty to non-passengers. However, the level of duty owed is not the same as with passengers. Common carriers are to operate their vehicle in a manner that does not pose a risk of injury to any non-passengers.
If bus drivers and bus companies do not do everything listed above to ensure passenger and non-passenger safety, they might be found negligent. Why would they be considered negligent? Common carriers, because they are regulated by the state and federal governments, have the legal obligation to fulfill the duty of care to passengers and non-passengers.
A Victorville bus accident lawyer should be able to help you establish negligence in your case. There are four elements of negligence: duty, breach, cause, and harm. You must essentially be able to prove that your injuries were directly caused by the driver or bus company's breach of duty to you as a passenger or non-passenger. An expert lawyer with experience handling bus accident claims will be able to help you prove these points.
Common Injuries Sustained in a Bus Accident
Being a motorized vehicle accident, bus accident injuries are similar to regular car crash injuries. Some of these injuries can include the following:
Head injuries and traumatic brain injuries
Neck and back injuries
Whiplash
Spinal cord injuries
Broken hips, fractured bones, and sprains
These injuries sometimes need constant medical attention. Severe injuries are likely to require surgical intervention—sometimes repeatedly. This can cause a victim to acquire expensive medical bills. Filing an injury lawsuit might help you receive compensation for any medical expenses. If a passenger is injured, he or she must seek legal representation as soon as possible.
Although the types of injuries sustained in bus accidents are similar to all other car accidents, the circumstances are usually different. For non-passengers, the sheer size of the bus can be enough to cause severe injuries. Drivers, pedestrians, and bicyclists can easily become injured if hit by a bus. Inside the bus, the situation is somewhat different. Buses can seat many people. However, usually the seats do not have seatbelts; when they do have seatbelts, it is not a riding requirement. Additionally, the seats are often not enough to supply all passengers. This means that many passengers ride the bus while standing in the aisles and holding onto safety bars. No matter how the passenger is riding the bus—sitting or standing—he or she might not ever be properly constrained. This means that if the bus suddenly stops, a sitting passenger can hit his or her head on a seat, a safety bar, or a window and sustain a head injury. Likewise, if the bus suddenly starts, standing passengers can lose their balance and fall and fracture a wrist.
If you hit your head against a seat after a sudden stop, you need both medical attention and a lawyer to sue. Common carriers must do everything possible—including driving carefully and avoiding sudden stops—to ensure that their passengers do not sustain any injuries while riding the bus. If a passenger hits his or her head, or if a passenger slips and falls on the bus, the common carrier duty might have been breached, and you might be able to file a bus passenger injury lawsuit with the assistance of an experienced attorney.
Normandie Law Firm is here to Help
Normandie Law Firm is a top personal injury law firm dedicated to getting all clients the compensation they deserve. We are a Victorville law firm that has experience with bus accident cases. If the bus was going too fast and the passenger fell and sustained injuries, we can help file an injury lawsuit. If the injuries were too severe and the passenger unfortunately died, we can help file a wrongful death claim. You need a skilled attorney who has experience in lawsuits against the bus company and the bus driver. Normandie Law Firm's qualified legal staff has all the experience necessary to handle your case.
Normandie Law Firm is committed to giving clients an exceptional legal experience. We offer clients free consultations and free second opinions. All you have to do is call to schedule your appointment. Our attorneys are ready to meet with you and answer all of your legal questions. We will give you all the information necessary for you to have a successful case. We will analyze and reanalyze every aspect of your case to ensure that we do not miss any key information. If you already have an attorney at another law firm, you can call and schedule a free second opinion. Why would you need a second opinion? If you are looking for information related to your case anywhere other than with your attorney, you might not have received all the information you needed. Many attorneys tend to rush through cases so that they can quickly move on to the next case. Rushing leads to attorneys overlooking or ignoring possibly vital information relating to your case. Do not let your current attorney's incompetence affect the outcome of your lawsuit. Contact Normandie Law Firm now to talk to an attorney with experience in bus accident cases. Our attorneys with experience in bus accident cases will give you and your case all the time necessary to ensure the success of your case.
Normandie Law Firm offers all clients a Zero-Fee guarantee. You will never have to worry about paying any upfront fees. Since our law firm is strictly based on contingency, you will not have to pay anything until our trusted lawyers win your case. Contact Normandie Law Firm as soon as possible to speak with a lawyer experienced in bus accident cases.