Varicose Vein Surgery Malpractice Lawsuit – Nerve Injury Attorney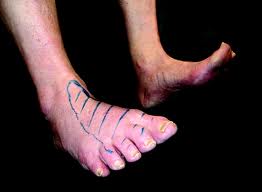 Every year tens of thousands of individuals undergo varicose vein removal procedures. In some instances such procedures can result in severe harm to patients. Victims who have suffered severe injuries due to the negligent and or wrongful conduct of practicing physicians may entitled to full and just compensation for all damages incurred. This page has been written and procured by our attorneys to provide helpful information for victims you may be seeking legal assistance in such matters. If you have any further legal questions or if you are seeking a Medical Malpractice Attorney feel free to get in touch with us.
Complications Associated with Varicose Vein Stripping and Ligation Surgery:  There are risks linked to any type pr surgery. Some of the most common issues and complications which may arise in such procedures include the following.
Burning of nerves.
Partial or complete severing of nerves.
Other forms of nerve injury.
Formation of ulcers on the skin.
Severe blood clots.
Allergic reaction to anesthesia used.
Development of CRPS or Complex regional pain syndrome.
Long term or permanent disabilities associated with any injuries sustained.
Recovery Available for Victims of Medical Negligence in California
Victims of medical malpractice are entitled to full and just recovery for all damages sustained. Specific damages recoverable can include the following.
All medical and health related expenses.
All future medical and rehabilitation care.
Economic damages including lost wages and future loss of income.
Non-economic damages including pain and suffering and emotional distress.
Punitive damages – In such cases punitive damages can be awarded when the at fault party acted either with the intent to cause harm to reckless disregard for the life and health of the injured patient.
Note: In the state of California compensation for non-economic damages including punitive damages is capped at $250,000 per person.
Deadline for Filing a Medical Malpractice Claim in California: Victims of medical malpractice have one year from the date of the incident. Failure to file a claim within a timely manner will result in the elimination of your right to recovery under the law.
Cost of Legal Representation
Victims of medical malpractice often suffer severe economic damage due to their inability to work in the same shape or fashion as before. Such victims are hesitant to seek our legal representation because of a fear of high legal costs on top of their already mounting economic damages. That is why our firm represents our clients on a contingency Now No Fee Guarantee basis; this means that our clients do not have to pay for any of their legal fees out of pocket. Our fees apply on when there is a successful resolution of your cases. In cases that we are not able to reach a financial settlement or verdict you will not owe us anything for any and all legal work we have put in to the case.
Attorney Consultation Available Free of Charge
If you have any further questions regarding severe complications caused by the negligent, intentional or wrongful acts of practicing physicians feel free to contact our law offices. All legal consultations are provided free of charge.