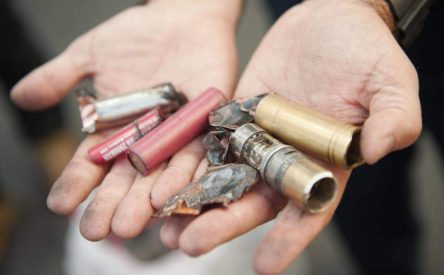 Vape pens and e-cigarettes have become incredibly popular over the past few years for their accessibility, cost, and more importantly safety. Free from the level of carcinogens present in normal cigarettes, vape-pens and e-cigarettes have more established themselves as the healthier alternative to the standard way of intaking tobacco products. While manufacturers may be correct in the fact that the level of carcinogens in these products is far lower, there is no guarantee that these products are in fact, safer. Unfortunately, there have been some reports of vape pens exploding in the faces of users and as such has led to severe facial burn injuries, blinding injuries, and other eye injuries. The physical damages caused by these tobacco products and the medical expense required to treat these damages can leave victims with an incredibly heavy burden. Fortunately, victims of vape pen explosions in the face or someone's mouth can seek compensation through a vape pen explosion class action lawsuit, or an e-cigarette explosion lawsuit. However, when filing a lawsuit against a large manufacturing company it is always in your best interest that you seek legal representation from an attorney experienced in electronic vaporizer pen burn injuries. At Normandie Law Firm, one of the top-rated legal groups in the city, our expert Los Angeles lawyers with experience handling vape burn injury claims can guide you through the process of building a case, filing a claim, and collecting monetary compensation for your damages. If you have any questions after reading this article, please feel free to reach out to our top Los Angeles law firm for a free consultation by one of our skilled attorneys experienced in vape pen injury cases.
Vape Pens & Electronic Cigarettes
Vape pens and e-cigarettes have gained phenomenal popularity in recent years, with hopes of replacing traditional cigarettes as the leader in most used tobacco products. These products burn a cocktail of tobacco and other chemicals to add a diversity of flavor and smoke texture. There is a subtle difference in e-cigarettes and vape pens, however understanding the distinction can play a vital role in the outcome of your lawsuit. Electronic cigarettes, or e-cigarettes, are battery-powered devices that are often made to mimic the size and style of traditional fire burning cigarettes. E-cigarettes use cartridges filled with a variety of liquids or e-liquids; however, all variants have some form of nicotine. In e-cigarettes, there is a heating component in the device that converts the liquid into a vapor which the user can then inhale, intaking doses of nicotine as needed.
Vape pens or vaporizer pens are incredibly similar, however, visibly stand out from their e-cigarette counterparts. Vape pens are usually designed to be no bigger than a standard pen. However, these devices can vary depending on the user's wants and needs. Vape pens, like e-cigarettes, burn a variety of liquids to diversify the flavor, as well as a heavy dose of nicotine. However, vape pens can also include cannabis oil as well delivering a completely different effect. One of the major chemicals included in vape pens is propylene glycol or vegetable glycerin., This main chemical component and the cocktail of other chemicals are burned together much like how the e-cigarette burns it's contained chemicals. These burning chemicals turn into vapor, which the user can then inhale as needed or wanted.
While these devices may appear like reliable and practical alternatives to traditional cigarettes, these electronic vapor devices have been known to explode in the face of users causing damages like:
Burn Injuries
Facial Injuries
Shattered Teeth
Facial Burns
Lacerations
Abrasions
Internal Damages
These damages and others caused by exploding vape pens, are usually called by a defect in the product. As such, victims of these accidents can sue the manufacturer of their e-cigarette or vape pen for allowing a defective product to get into the hands of a consumer. Victims have the option of either filing a lawsuit alone, or with other plaintiffs that have suffered burn injuries caused by vape pen explosions through a class action lawsuit. However, in filing these suits, it is important to seek legal representation from an accomplished attorney with expertise in e-cigarette burn injury lawsuits. Having the right attorney by your side can make the difference between filing a successful claim for compensation and having your case dismissed from court entirely.
Suing the Manufacturer
Product manufacturers are all held under the constrictions of product liability law. Product liability law indicates that companies and manufacturers ensure to the best of their ability that defective products do not end up in the hands of consumers. However, if a consumer ends up receiving injuries from a defective product, like a defective vape pen or e-cigarette, under this same law, that consumer has every right to file a personal injury lawsuit against the manufacturing company responsible. However, when filing a lawsuit for injuries caused by a defective product it is, incredibly important that you can determine where the defect occurred. In most cases, there is a multitude of companies involved in bringing a product from the design floor to the retail store, and as such any one of these companies could have been responsible for the defect that led to your injuries. Listed below are the three common areas in a production line where a product defect can occur, and what those defects might look like:
Design Defects: These are the defects that can occur before the product is sent to the assembly line. The defects that occur in this stage of production are faults that make the product inherently dangerous. In most cases, these defects can lead to full-scale product recalls, and the company which organized the design of the product could be held liable for the damages.
Manufacturing Defects: These defects typically occur on the assembly line of the product. They can range from minor mistakes along the manufacturing chain to reoccurring errors that can result in substantial recalls. In these instances, the manufacturing company could be deemed responsible for the damages.
Marketing Defects: These defects occur during the marketing of a specific product. These defects include things like improper labeling, insufficient instructions, or inadequate safety warnings.
As well as being able to place liability it is important to collect adequate evidence for your case. This evidence can take the form of photographs of the defective product or your injuries, video footage of the product defect, eyewitness accounts of the product being defective, or medical records showing a jury of peers the damages this defective product had caused. This evidence can then be used to prove a claim of negligence against a manufacturing company. A successful claim of negligence typically identifies the damages that a plaintiff experienced, and how the direct actions of the defendant led to these damages. Listed below are the key components to any successful claim of negligence:
Duty: The plaintiff (injured or damaged party) must be able to show that the defendant (manufacturing company) owed a legal duty to the plaintiff under the particular circumstances of the case.
Breach: The plaintiff must be able to show that the defendant breached said legal duty through specific actions or failure to act appropriately
Causation: The plaintiff must be able to show that the defendant's actions or lack thereof caused the plaintiff's injuries
Damages: The plaintiff must be able to show that they endured some specific damages. This can usually be shown through the presentation of medical records, a loss of wages, or a loss of potential income.
In some product liability cases, more than one individual may have experienced injury as a result of a defective product. When this is the case, the amalgamation of victims can group with the right legal assistance and file a class action lawsuit. A class action lawsuit is a suit where a group of damaged parties with similar injuries caused by the same product sue the manufacturing company as a group. Class action lawsuits have their benefits and drawbacks. For instance, class action lawsuits allow for damaged parties to gain seek justice against large companies that they may not have been able to sue alone. However, if a large number of plaintiffs sue a manufacturing company at the same time, only the earlier plaintiffs may receive compensation for their damages if the company goes bankrupt. It is also important to note that the damages that individuals recover from class action lawsuits tend to be relatively small as the compensation amount is usually spread over a large group of people. So it is important to understand what kind of lawsuit will work best for your damages. It is also helpful to understand the extent of the damages these defective products, or in this case, vape pens and e-cigarettes can cause.
The Damages of Exploding Vape Pens & E-Cigarettes
As mentioned above, exploding vape pens and e-cigarettes can cause a wide variety of injuries. However, none are as severe as burn injuries. While shattering teeth, and facial injuries represent their challenges in treatment, burn injuries can result in life-threatening damages if not treated properly. Contrary to popular belief, burn injuries can be caused by more than just exposure to extreme thermal sources. A burn injury can also arise as a result of contact with harsh chemicals, electrical currents or even radiation. While defining how you received your burn injury is important, it is also vital that you can identify the severity of the burns. Burn injuries typically arise in four varying degrees of severity. A list and short description of the degree of burn injuries is included below for your reference:
First-Degree Burns: Typically the mildest, first-degree burns can be often treated with a bit of cold water and burn cream. They often only involve damage of the first layer of skin and are characterized by a slight reddening of the skin. In some, more severe cases, however, it is wise to seek medical treatment for the burn to heal properly.
Second-Degree Burns: Second-Degree burns involve damage to the upper layer of skin, as well as the layer of skin beneath. These type of burns cause the skin to blister and become red and sore. Blisters can pop open, giving the burn a wet and glossy appearance. It is essential to keep the area clean and appropriately bandaged to prevent infection. Most second-degree burns heal within two to three weeks, and in more severe cases may require medical attention.
Third-Degree Burns: Often referred to as a full thickness burn, this form of burn destroys the outer and inner layer of skin. Third-degree burns are characterized by a charring and browning of the skin. If you experience a third degree burn medical attention should be sought immediately.
Fourth-Degree Burns: Fourth-degree burns damage not just the outer and inner layer of skin but also damage deeper tissues like the muscle, tendons, and even bone. These burns are characterized by a black appearance, and in some cases result in a removal of the affected region of the body. Treatment of this burn varies on the severity and location, but all fourth-degree burns should be followed with intensive and immediate medical care.
As mentioned prior, it is crucial to the outcome of your case that you can adequately identify how a vape pen or e-cigarette injured you and to what degree of impact these injuries had on your well being and future well being. Once you've adequately identified your damages and collected evidence you can bring a suit against the company responsible for manufacturing the defective vape pen or e-cigarette. However, when taking on these large manufacturing companies, it is always in your best interest to pursue legal action with sufficient help. With a qualified attorney who has experience in electronic vaporizer pen burn injury cases, you could find compensation for all the damages you have had to endure.
How Normandie Law Firm Can Help
If you or a loved one have suffered the damages caused by exploding vape pens and e-cigarettes you may be eligible to file a claim for significant monetary compensation. However, when filing a lawsuit, it is always in your best interest to have the right attorney by your side. At Normandie Law Firm, our experienced lawyers have a wealth of experience in representing those injured by defective products. While our vape pen burn injury law firm is based in Los Angeles, we also represent plaintiffs injured in San Francisco, San Diego, Fresno, Oakland, Sacramento, Orange County, Riverside, and throughout the state of California.
Free Second Opinions
Other attorneys will sign you up to their firm but will disappear once your name is on the paper as they are busy signing up more cases. In these instances, their business is based more on volume and will attempt to sign up as many cases as possible. In turn, they will spend less time on cases resulting in severely reduced settlements. Our firm will not treat you like a number. We will be in communication with you throughout our lawsuit and will treat you like family. So if you already have an attorney, don't worry, we'll give you a second review of your case 100% free of charge. A lawyer experienced in vape pen burn injury cases will be able to give you more information.
Zero Fee Guarantee-No Upfront Fees Ever
If you contact our law offices today, we can walk you through the complicated process of filing your claim completely free of charge. As a show this commitment to you and your case we offer our clients the benefits of a zero fee guarantee policy. Under our zero fee policy, all clients don't pay for our services until their case is won. If you feel in need of a second opinion, second opinion case reviews are also free under this policy. Please, feel free to give us a call, and an experienced attorney can guide you down the path of receiving proper compensation for your damages.
OUR ATTORNEYS WILL HELP YOU RECOVER THE DAMAGES FOR YOUR BURN INJURY
Spanish-Speaking Burn Injury Attorney
Personal Injury Attorney to Sue Mobile Home for Burn Accidents
The Cost of Skin Grafts After Burn Injuries