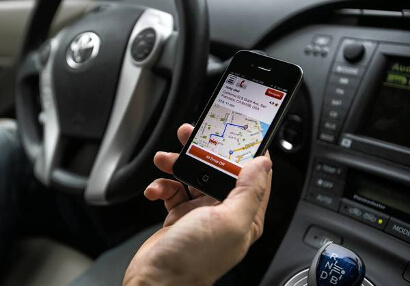 App-based rideshare companies, like any other common carrier, have a duty to ensure the safety of their passengers. If this level of safety and care is not lived up to by an employee of one of these companies, that employee and the greater company can be sued for damages. At the top-rated Normandie Law Firm, our accomplished Los Angeles common carrier personal injury attorneys can assist you in building your case, fighting for your case, and filing a claim for compensation. Contact our top taw offices today and receive a consultation by one of our associates 100% free of charge. An expert lawyer with experience handling Uber accident claims will be able to assist you.
The App-Based Rideshare Company
App-based rideshare companies have become increasingly popular over the past couple years, often times challenging and even overpowering local taxi cab services. There is a particular convenience to these companies' models as a car ride can be hailed through the use of a smartphone, allowing users to virtually hail a ride. These car rides are often faster, and less expensive than the classic taxicab, making it difficult for these cab companies to compete. Listed below are some of the common app-based rideshare companies used today:
Uber
Lyft
Gett
Juno
Curb
Via
Summon
Bridj
Way2Ride
Arro
Flywheel
These and other rideshare companies are responsible for the safety of their passengers. While some rideshare companies tout their impeccable safety measures, accidents happen, and when they do it is within the passenger's best interest to understand who is liable and how they will be compensated in the event of an injury. Some common injuries that an individual can endure in a rideshare auto accident are as follows:
Brain and head injuries
Neck injuries
Spinal Cord Injuries
Back Injuries
Facial Injuries
Internal Injuries
An accomplished attorney with expertise in Uber passenger accident injury lawsuits can help you earn compensation for your injuries.
Who Is Liable?
In the unfortunate event that an accident does occur while using an app-based rideshare service like Uber, determining who is liable for the damages can often be challenging. In most auto accidents, the insurance companies of the driver at fault will more than likely cover the damages of the injured party. Thankfully rideshare companies, like Uber and Lyft often provide liability insurance for drivers in addition to what the drivers carry for their accidents. This extra insurance coverage is necessary as drivers' insurance policies, in most cases, will end up denying claims when the driver was providing ridesharing services. This is because driver insurance policies are more often personal and not commercial. Typically personal insurance policies do not provide coverage for an accident if the driver was driving for pay. However, the insurance policies of large companies like Uber and Lyft should provide compensation for the injuries the passenger may have sustained. These policies also cover passengers, who may have been hurt in a crash, so in theory in the event of an accident with a rideshare car, the passengers of the rideshare car should receive full compensation for their damages.
However, there are cases where passengers fail to receive compensation from a rideshare company's insurance policy. A lack of compensation can occur when at some point the blame for the accident can be placed on the passenger. For example, in 2014 an Uber driver hit and killed a 6-year-old girl in the city of San Francisco. After the family tried to collect compensation, the Uber Company attempted to deny the responsibility for the accident. Their argument was that the driver was not logged into the company's app at the time of the accident. It was later discovered that the driver had already been convicted of reckless driving, which Uber claimed it was not aware of prior. The girl's family then went on to file a wrongful death lawsuit against Uber for the damages.
App-based rideshare companies and their insurers are all businesses and operate as such. This means that getting suitable compensation from the at-fault party in the event of an injury may not be an easy task. When pursuing legal action against any company, it is recommended that you seek the appropriate legal consultation before moving forward. Large corporations, like Uber and Lyft, often have the resources and means to employ a whole host of legal professionals who will turn out to dispute you claim. Having a skilled and experienced attorney who has experience in Uber accident cases on your side could mean the difference between receiving full compensation for your damages and having your case dismissed from court.
About Normandie Law Firm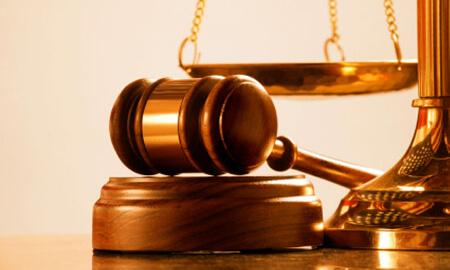 Damages from an accident with an app-based rideshare vehicle can be just as severe and life-threatening as the damages one can suffer from any other automobile accident. While most of these companies have insurance policies to cover your damages, there is no guarantee that they will provide the assistance needed. If you file a claim with our experienced lawyers at Normandie Law Firm, you could find some, if not all, of these following expenses compensable:
The costs of any further medical care
Any future medical care and treatment
A loss of income and loss of future earnings due to long-term recovery or permanent disability due to the accident
Any non-economic damages include emotional distress, trauma, PTSD resulting from the accident, pain and suffering and anxiety.
Those who have suffered damages from an app-based rideshare accident can contact our law offices to learn more about how to properly file a lawsuit against the company responsible. Our team of qualified attorneys with experience Uber accident cases is committed to ensuring every one of our clients' rights is retained.
FREE CONSULTATION: As a show this commitment to you and your case we offer our clients the benefits of a zero fee guarantee policy. Under our zero fee policy, all clients don't pay for our services until we win their case. Already have an attorney and in need of a second opinion? Not to worry: second opinion case reviews are also free under our policy. So, don't hesitate, give our law offices a call, and we can discuss the accident, your damages, the aftermath, and the best path to getting you the compensation that you deserve. A lawyer experienced in Uber accident cases will be available to take your call.