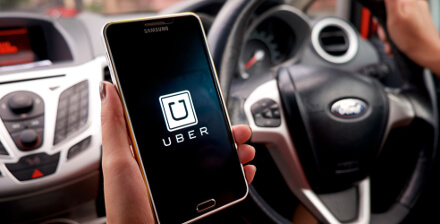 In Kaanapali, Maui, four people were killed, and three others were left injured after a multi-vehicle crash occurred on the Honoapiilani Highway on Saturday night. According to local officials, a white 2003 Dodge pickup truck was headed south on the highway when the driver crossed the center divider near Kekaa Drive and made head-on contact with a white 2007 Toyota Camry Sedan. The Camry then struck a black 2014 Dodge pick up truck headed north. Shortly after a 2015 Toyota Sienna passenger van hit the rear of the Camry. The driver of the 03' white Dodge, identified as 52-year-old Raymundo Hernandez-Hernandez-Ramirez, died at the scene. Officials report that Hernandez-Ramirez was wearing a seatbelt at the time of the accident.
The driver of the Camry, 70-year-old Jack Carreras also died at the scene. Carreras was working for Uber at the time and was transporting four passengers from California. Uber later stated the crash: "Our hearts go out to the families of everyone involved in this devastating accident. No family should have to suffer such sudden and tragic loss,"
The passengers in the Camry, identified as 36-year-old Charles Whipple of San Mateo, California, and 36-year-old Danille McCulloch of Galt, California were also pronounced dead at the scene. Police later reported that they were not wearing seatbelts.
Two other passengers in the Camry were hospitalized after the accident. A passenger in the van also suffered minor injuries. Maui authorities have reported that speed was a factor in the accident. However, they are still looking to see if drugs or alcohol were involved. Court records have shown that Hernandez-Hernandez-Ramirez had two prior DUI convictions, and also a speeding citation.
How Normandie Law Firm Can Help
If you or a loved one has suffered any physical injuries or property damages as a result of intoxicated individuals behind the wheel, you may be entitled to monetary compensation for all the damages that you have suffered. If you file a claim with Normandie Law Firm you could find some, if not all, of these following expenses compensable:
Any and all medical expenses
Loss of Income
Loss of potential future income
Emotional Damages (anxiety, depression, PTSD, etc…)
Punitive Damages
Victims of this incident or incidents like this one can contact our law offices to learn more about how to receive compensation for their injuries. Our team of DUI accident attorneys is committed to ensuring every one of our clients has the resources to put up a fair fight for their case.
FREE CONSULTATION: As a show this commitment to you and your case we offer our clients the benefits of a zero fee guarantee policy. Under our zero fee policy, all clients don't pay for our services until their case is won. If you feel in need of a second opinion, second opinion case reviews are also free under this policy. Call our law offices today for a free consultation by one of our skilled attorneys, and we can discuss the incident, your damages, and the path to receiving proper compensation for your damages.
FURTHER INFORMATION:
Average Compensation for Uber Accident Claim
What Happens When You're In an Uber Accident?
Uber Accident Driver Liability