Uber Driver Accused of Locking Female Rider Inside Car, Demanding Sex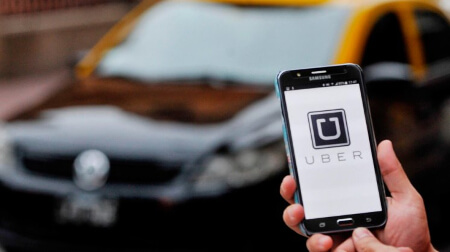 A Uber driver from West Rogers Park Chicago, held in on a $100,000 bail on August 19th, for allegedly locking a ride-share customer inside his vehicle and demanding sex from her. According to authorities, the suspect was 44-year-old Muhammad Fahim, of the 6100 block of North Washtenaw Avenue. Fahim reportedly faces three counts of unlawful restraint for an incident on July 4th which began with him allegedly picking up the 19-year-old victim through the ride-share phone app.
In the incident, the victim requested an Uber, but her request was somehow deleted. When the woman volunteered to pay cash, Fahim instead demanded sex from her. When she refused, Fahim locked the car doors and refused to let her out unless she gave in to his demands. When Fahim's car finally slowed due to traffic, the woman leaped from the car. Reports show that there was no indication that she was injured.
So far a spokesman from the rideshare app has called the rider's story "troubling," and reported that Fahim had been removed as a driver while Uber looks deeper into the matter.
About Normandie Law Firm
If you or a loved one has suffered the emotional and physical trauma of being sexually harassed by a rideshare driver you may be entitled to monetary compensation for all the damages that you have suffered. If you file a claim with Normandie Law Firm you could find some, if not all, of these following expenses compensable:
Any and all medical expenses
Loss of Income
Loss of potential future income
Emotional Damages (anxiety, depression, PTSD, etc…)
Punitive Damages
Victims of this incident or incidents like this one can contact our law offices to learn more about how to receive compensation for their injuries. Our team of ride-share sexual harassment attorneys is committed to ensuring every one of our clients has the resources to put up a fair fight for their case.
FREE CONSULTATION AVAILABLE: As a show this commitment to you and your case we offer our clients the benefits of a zero fee guarantee policy. Under our zero fee policy, all clients don't pay for our services until their case is won. If you feel in need of a second opinion, second opinion case reviews are also free under this policy. Call now for a free consultation by one of our skilled attorneys, and we can discuss the incident, the damages, the aftermath, and the best path towards earning you the compensation that you deserve.
OUR ATTORNEYS WILL HELP YOU FILE YOUR CASE AGAINST UBER/LYFT