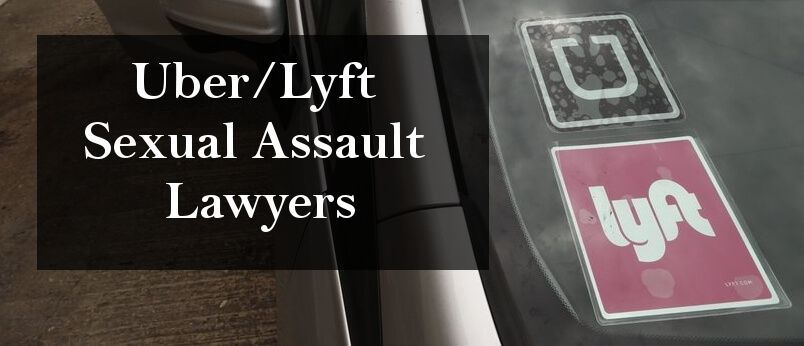 With the rise of phone apps being used for nearly every aspect of life, from ordering food to booking travel plans to paying bills, it is only natural that transportation should have become an integral part of the system as well. Rideshare companies popped up a few years ago as the new decade unfolded, and they began to challenge conventional taxi companies and public transportation. Of course, with new technology and services also come issues and problems that need to be addressed and corrected before they ruin the companies and force the services to be shut down. Lyft, a rideshare company that sprouted up in the wake of the success of Uber, has also found millions of customers using its app, but has suffered from the same problems that Uber has: it has not done its proper duty in hiring drivers that can be wholly guaranteed to be safe and harmless, thus placing many of its customers at risk on a daily basis. With the spike in sexual assault in Lyft cars, one of Los Angeles's top law groups, Normandie Law Firm, has taken on many cases helping clients get their fair share of compensation for their injuries. A common question our experienced lawyers are asked is, "If the Lyft driver assaulted you, is Lyft responsible?" The answer is yes, Lyft is liable for assault by its drivers. Other examples of such questions include:
Can I sue Lyft for sexual assault?
Can I sue Lyft for a driver raping me?
Can I sue Lyft if another passenger assaulted me?
Can I file a lawsuit against Lyft for someone touching me inappropriately?
I need to find a Lyft assault and battery attorney. Who should I hire?
I am a victim of sexual abuse or sexual molesation from a Lyft driver. Can I file a lawsuit?
Civil Claims and Criminal Cases
If you are seeking an accomplished attorney with expertise in Lyft sexual assault injury lawsuits, you should note some very important pieces of information.
For one, in hiring a personal injury attorney, your claim will be handled in a civil claims court, which does not pursue criminal charges against a defendant; charges can only be brought against a defendant in criminal cases, in which case, jail time and other punishments can be doled out. Civil claims court is primarily used for receiving compensation for wrongs that befell you, not pressing charges. As such, because the two types of claims yield different results, you can sue the same person or entity under both – if your criminal case against a Lyft driver was thrown out, you still have the ability to take him and Lyft to civil claims court and seek restitution there.
A key difference between the two concerns the burden of proof required to win a case. Criminal cases feature defendants who must be proven without a reasonable doubt to be found guilty of their alleged crimes; the burden of proof is very high in these cases, and any dissent or doubt must return a verdict of not guilty. On the other hand, the burden of proof in civil claims cases is much lower; you are only seeking restitution, and you may have ample evidence to show that the defendant did in fact sexually assault you.
If your goal is to see some form of justice in the event a criminal case falls through, a civil claim is a good option to choose, and our skilled attorneys with experienced in sexual assault cases can help you receive a fair settlement.
The Legal Process
For personal injury claims in the state of California, you have up to two years from the date of the act to file a claim. If you exceed this statute of limitations, your claim may be outright denied. Thus, it is important to file a claim against Lyft and the responsible driver as quickly as possible.
Further, in pursuing restitution for sexual assault, you should note that you are not filing a claim explicitly for sexual assault, sexual harassment, or rape. You are filing a claim for either assault and battery, an intentional infliction of emotional distress, or a negligent infliction of emotional distress.
Courts will also take into account the level of harm inflicted upon you. Sexual harassment includes lewd conduct, suggestive language, unwarranted sexual advances, and requests for sexual favors. It leads to uncomfortable situations but generally does not enter the physical realm. However, when it does, it becomes sexual assault, which includes groping, inappropriate touching, threats and intimidation, rape, or any use of physical force or violence.
Also, you may file a claim against the driver and against Lyft. The driver was the person who committed the acts and can thus be held responsible for his own actions, but Lyft may also be complicit if the company was negligent in its hiring process or service provision. If the driver had a previous record of sexual assault or related crimes and Lyft opted to hire him anyway, there is a case to be made for negligence. Lyft must pay closer attention to its prospective employees and conduct rigorous and extensive background checks on all of its drivers.
Filing a negligence claim against Lyft in this case is made possible because it ticks all of the boxes: a duty was owed to you, the passenger, by Lyft, that duty being protection while using their business; the duty was breached, due to a negligent hiring process that did not delve deep enough into its employees' histories; the breach allowed an incident to occur, which, in this case, was sexual assault; and the incident resulted in physical harm, which it did if the end result was something egregious like rape.
An attorney who has experience in sexual assault claims can give you more information.
Types of Damages
The damages you can collect from a Lyft assault lawsuit are comprised of a few varieties. While you cannot press charges in a civil claim, you can receive compensation for your injuries. You can expect to recover restitution for:
Economic Damages: Any damages that result in monetary loss or hardship. This could include medical bills, like hospitalization fees, surgery costs, medication, and further treatment; property loss, which may have occurred during the assault (if you left your purse or bag in the car and lost your personal essentials like a phone or a laptop); and lost wages at work, which could come about due to medical treatment or an inability to make it to work due to stresses brought on by the attack.
Non-economic Damages: Restitution that cannot be measured with money. This involves pain and suffering, subsequent mental stress, mood disorders, and anxiety, all of which can greatly impact your daily life, making it very difficult to function.
Punitive Damages: Punishment. In lieu of being able to press charges, you may seek punitive damages for your case; compensation of this variety is meant to further punish the driver for his reprehensible actions and to influence Lyft to establish a safer atmosphere through a proper hiring process. These damages are usually high amounts, but not all courts or judges will agree that they are necessary.
Punitive damages are not easy to argue for in court, and only an expert lawyer experienced in sexual assault cases will be able to acquire them for you. This is why it is so important to do your research and find a law firm that will fulfill your needs.
Selecting an Attorney
The proper attorney is crucial in winning a sexual assault case. If you need a qualified Lyft assault and battery lawyer, you should look no further than the top-rated Normandie Law Firm. Since the onset of Lyft and other ride-hail services, we have helped clients win sexual assault claims and get them the compensation they deserve for having been treated in such an abhorrent manner. We have recovered hundreds of thousands of dollars, including from punitive damages, and have done our best to make sure that our clients are staying mentally strong and staying healthy.
Free Consultation and Zero Fee Guarantee
Our law firm places our clients first, and on a human level. Our primary concern is that you are safe and healthy and free from threats or physical harm. After we are sure of that, we then fight to bring you as much restitution as possible so that you will not have to worry about paying for any damages you sustained at the hands of a Lyft driver. We want the driver and the company to be held responsible for their actions. Our lawyers have ample experience handling sexual assault claims, and we know how to get you the settlement you deserve.
Normandie Law Firm can provide you with a rape lawyer who will sit down with you and listen to your claim. Our legal consultations are provided to you free of charge and are completely confidential. With a consultation, you receive information on similar cases and settlements, how the claim process works, and what we will need from you. We do not want you to sit through the questioning process and feel as if you are a victim all over again, so allowing us to represent you in court will save you needless additional suffering.
Further, we have a zero fee guarantee in place that promises that we will not seek any payment until we win your case. You should not be asked to pay any out of pocket expenses if you are seeking legal representation; if your claim is denied, you will be at a financial loss. Therefore, we will eat the loss as well if we cannot win your case.
Normandie Law Firm promises to fight for you in court and bring you exactly what you deserve. We will not rest and will be there for you every step of the way. Call us today to speak to an experienced attorney.