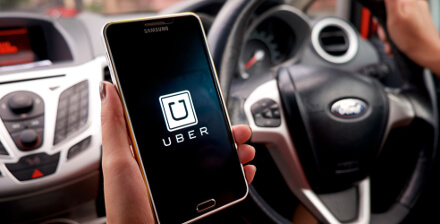 As more and more people abandon their own vehicles and public transportation options, the number of Uber accidents rise accordingly. It is very common nowadays to call an Uber to travel to and from work, to go out downtown, to avoid parking at crowded events, and even just to run errands. Because Uber prides itself on being efficient, some drivers are more likely to get into accidents due to speeding or searching for faster, alternate routes to the listed destinations. Passengers in Uber vehicles are at risk of injury in these situations, and the risks are compounded by the fact that the passengers are almost never familiar with the person driving. If passengers knew more about the driving habits of these people, they would likely be less inclined to enter vehicles with them. At the top-rated Normandie Law Firm, our experienced lawyers make it a point to get the fairest compensation possible for our clients who have been injured while riding in Uber vehicles. Often, our clients in Fresno ask us questions about what we can do to help them and how they can move forward after being involved in an Uber accident. Examples of these questions include:
Where can I find an accomplished attorney with expertise in Uber accident injury lawsuits in Fresno?
I need an experienced attorney for my Uber accident lawsuit. Who do I call?
What can I receive from an Uber lawsuit?
Uber Information
Uber is a rideshare company that was developed a few years ago. The premise behind the concept was to provide better, cheaper, and faster transportation for people, while also allowing individuals to drive their own cars. It functions as a great work from home option that also makes people feel like they are contributing their money to a good cause – although Uber gets a cut of the profits, drivers are still receiving money to be used on gas and such; this is different than giving money to a big corporation that drastically underpays its employees.
The complaints about Uber come about regarding the hiring process – it is very simple to get hired by Uber. You only need to provide proof of insurance, submit to a background check dating back 7 years, have a clean driving record, and have a car that passes health and safety standards and regulations. There is also no interview process, which means many dangerous drivers can slip through the cracks and transport people from point A to point B, placing them at risk.
Although passengers can leave reviews, rate the ride, and send feedback to Uber, it is not uncommon to see these messages and problems go unaddressed. Drivers are still kept on and can pick up passengers without being shut out of the app; Uber is as hungry for profits as other big corporations in this sense, and refusing to do anything about repeated complaints can place Uber at greater fault in the event of an accident. If you are involved in such an event, you should contact an expert lawyer experienced in Uber accident cases in Fresno, California, to help you file a lawsuit and gain compensation.
Notes on Negligence
Uber drivers who drive recklessly place their passenger at severe risk of injury due to the increased chance of car accidents. Negligence comes in many forms while driving and passengers should take care to note what the driver is doing so that they will evidence in the event of a car crash. This evidence will come in handy in case of an Uber passenger injury lawsuit. Some examples of negligent driving include:
Speeding: Some drivers routinely break the speed limit and do not slow down on the streets. They can be seen driving above 35 mph in a residential area or approaching 90 mph on the freeway. This decreases the amount of time a driver can react to an object appearing in the road, other drivers merging over, or suddenly changing signals.
Running Red Lights and Stop Signs: Some Uber drivers, in their hurry to get their passengers to their destinations, will run red lights if they are close enough. This can lead to accidents from opposing traffic and even blocked intersections that may cause pileups if the accident is severe enough. They may also run stop signs, or come to rolling stops, and not give the proper right of way to other vehicles.
Texting or Using the App while Driving: Texting while driving is very dangerous. Not only do you have your attention focused elsewhere other than the road, but you also have to keep a hand off the wheel and continue to look away. Having the app open and navigating through potential passengers can also cause distraction and accidents.
Lack of Awareness: Sometimes, it is as simple as a lack of awareness of the surroundings. Drivers' minds may go blank during highway hypnosis or they may not notice the opening door, turning vehicle, or object in the road.
With respect to filing a claim, these examples of negligence are enough to fulfill the second point of a negligence-based lawsuit. When all four points are achieved, you can file an Uber accident lawsuit – just contact one of our skilled Fresno Uber car accident lawyers.
The first point is that the person (in this case, the driver; however, Uber is the company for which the driver works, and can be considered the responsible party) owed you a care of duty and must protect you from harm. This is true in that you are requesting a service of transportation, and it is the responsibility of Uber to provide you with a good driver and the responsibility of the driver to get you to your destination safely.
The second point is a breach of that duty. Behaving in a negligent manner while driving can be considered breaches of that duty of care.
The third point is an accident coming about from that breach of duty. For example, a driver who ran a red light may have struck a car that was already present in the intersection and was turning through the yellow.
The last point is actual physical harm resulting from the accident. In the above example, strike another vehicle while running a red light can lead to severe injuries. Only if there are passenger injuries can you file a negligence lawsuit.
When it comes to fault, though, some people are still confused: do you sue the driver or Uber? The answer is yes, you can sue Uber for the accident, and we can sue the Uber driver as well. Reach out to a qualified attorney who has experience in Uber accident cases for more assistance.
Potential Injuries
Luckily, Uber's insurance policy covers up to $1,000,000 in damages from Uber passenger accidents. This means that although the driver may just have basic insurance, Uber's policy overrides that and will be the primary insurance agency to file a claim against. This is fortunate because there are numerous types of injuries you can sustain in a car accident, such as:
Broken Bones
Neck and Back Injuries
Severed Limbs
Organ Damage
Nerve Damage
Internal Bleeding
Heavy Bruising and Multiple Lacerations
Paralysis
Death
The extent and severity of the injuries you sustain will also play a part in determining your case value. Generally, smaller injuries like sprains and cuts will not net you as much compensation as broken bones and fractures, which in turn will not be worth as much as severed limbs and traumatic brain injuries. An Uber accident lawyer in Fresno will be able to negotiate with Uber's insurance agency to bring you a settlement; if not, we are willing to go to trial to preserve your passenger rights.
It is crucial that you find a Fresno Uber accident attorney to help you file a claim. You should not be held responsible for any of these injuries and should receive as much compensation as you can get to lessen the financial burden that the injuries will invoke.
Types of Compensation
You can receive various types of compensation for these injuries, including covered medical expenses (surgery, hospitalization, physical therapy, medication) of both past and future forms, lost wages (resulting from injuries, surgery, recovery time, and follow-up appointments or treatments) of both past and present time, pain and suffering (including high dollar amounts for fear, anxiety, mental scarring, emotional damage, psychological injuries, and PTSD), property damage (if any personal items or belongings were lost or damaged in the accident), and punitive damages (which are meant to punish the defendant by providing even more compensation, but only an attorney with experience handling Uber accident claims in Fresno will be able to argue for them, as they are difficult to win).
Who to Choose?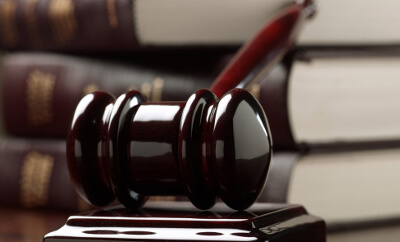 If you are looking for an experienced attorney in Fresno, you have found the right place. Our top Fresno attorneys can help you sue Uber for an accident. We are willing to relentlessly fight for your compensation and will not stop until we've garnered a settlement that you are satisfied with. We have earned millions of dollars in restitution for our clients and we have years of experience handling Uber accident cases.
FREE CONSULTATION: Contact us today to receive a free legal consultation. You can speak to a top lawyer and ask any questions you want regarding Uber accidents and the legal process of filing a claim. We believe all of our clients should be knowledgeable on the subject of their claims.
Further, we operate on a zero fee guarantee basis, which promises that you pay no fees for our legal representation until we win your case. We then take our payment from the settlement itself instead of from your pocket, ensuring that you experience absolutely no monetary loss for seeking legal assistance.
To speak to one of our attorneys with experience in Uber accident cases, reach out to our law firm today.