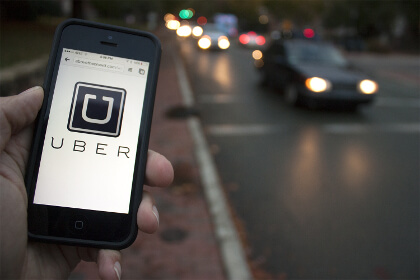 In as populated a state as California, it is no surprise that many car accidents happen daily. The roadways can become very congested and there is an abundance of drivers who do not pay close attention while on the road. Recently, the rise of Uber has allowed people to use an alternate mode of transportation different from their own vehicles, thus reducing a number of active cars on the freeways and in residential areas. Unfortunately, not every Uber driver is fit to transport people; it is not uncommon to be present in cars with dangerous drivers who do not care much for the safety of their passengers. Further, Uber itself does not do much about careless drivers; sometimes it may lock a driver out of the app and suspend him for some time, but ultimately, many drivers continue to work even in the wake of bad reviews and claims of reckless driving. At Normandie Law Firm, one of Los Angeles's top-rated firms, we have seen an uptick in cases where passengers get injured while riding in Uber vehicles, resulting in personal injury claims. Our clients will call our experiened lawyers in need of assistance with possibly suing the driver or suing Uber for negligence. They ask us questions like:
I need to find a Stockton Uber accident attorney with experience handling passenger injury claims. Who can I call?
I'm looking for qualified Stockton attorneys for my Uber accident claim. What law firm should I choose?
Can I sue Uber for an accident as a passenger?
Laws of the Road
While driving, all drivers owe basic duties of care to everyone else – that is, they are to keep other people safe to the best of their abilities by not driving carelessly or recklessly. This includes not speeding, running red lights and stop signs, tailgating, using turn signals, yielding at intersections, and ignoring rights of way. Uber drivers, in their rushes to get passengers to their destinations as quickly as possible and secure more fares, may drive in a manner that puts everyone around them at risk. In fact, if a crash occurs, you can sue Uber for an accident.
What's Different about Uber?
Uber drivers are considered to be independent contractors by Uber, and thus are not recognized as public transportation like subways and buses; however, they are also considered to be a separate type of employee than those who work in taxi services. Taxi drivers are employed by private businesses but may also be unionized; they earn salaries and earn vacation days like normal employees do at more commonplace jobs. Uber drivers, however, can work when they want for as long as they want, whether it's for 2 hours a day or 12. They are not paid overtime hours, though, and cannot receive benefits; this is the problem with being utilized as independent contractors.
Another issue present with third-party contractors involves insurance. Generally, employers who hire out contracted work are not responsible for the actions or injuries of third-party contractors; those employees are covered by whatever agency they work for, be it a temp agency, contracting agency, or representative group. Uber attempted to claim that it was not liable for any car accidents or other damages its drivers caused, but recent laws have mandated that this legally change. It was especially problematic because personal or private car insurance policies generally do not cover the drivers if they are performing commercial work for pay. Now, the company is required to carry insurance policies on all of its drivers; Uber's insurance policy covers up to $1,000,000 in damages.
Most shockingly, the difference between Uber and other transportation companies is the degree of security and background examination during the hiring process. Uber drivers essentially only need access to the app via a smartphone; they can complete the application online and do not need to sit through an in-person interview. They must have proof of insurance, a car that meets the standards of Uber, and a clean background check dating back 7 years. The problem is apparent: anything dating back more than 7 years will not show up. Further, the meticulousness of Uber's human resources department seems to be lacking, as many drivers who have criminal records or a history of poor driving still seem to be able to get hired. They are more often than not the main cause of Uber passenger accidents in Stockton, California.
For more information, get in touch with a skilled attorney with expertise in Uber injury lawsuits.
Accident Results
The results of a car accident in an Uber vehicle can be quite serious. For one, there are future repercussions for everyone involved: the driver may be locked out of the app and no longer able to earn any money, while you may be injured and not able to work for some time It is possible that his vehicle may be destroyed, and it is also not outside the realm of possibility that his insurance will not be enough to cover all of the damages stemming from an accident. In this case, we can sue the Uber driver for his part in the accident (if any), and yes, you can sue Uber for the accident as well. An accomplished attorney who has experience in Uber accident cases can help you.
Perhaps one of the worst aspects of being involved in a car accident is the potential for injuries. Some examples of common injuries you can sustain include:
Back and Neck injuries, including cervical herniation, ruptured discs, whiplash, spinal cord injuries, sprained back, and broken bones in the spine and neck.
Skeletal damage, such as broken bones (arms, legs, wrists, ribs, and more).
Muscular wounds, including torn muscles.
Internal damages, such as organ damage, traumatic brain injuries, and internal bleeding
Flesh wounds, like lacerations, bruising, deep gashes, severed body parts, and burns.
Debilitating injuries, like paraplegia, paralysis, coma, and death.
Do not let your injuries rule your life. Contact one of our expert Stockton Uber car accident lawyers to earn your fair compensation for damages stemming from a rideshare car crash. Passenger injuries are serious and you have certain rights as a passenger to fight for fair compensation in the event of an accident.
Steps to Take after an Accident
Immediately after an accident, you should seek medical attention to ascertain the extent of your injuries. Any trauma can cause long-lasting damage that may not be readily apparent upon first examination from a police officer or paramedic; further, you may not have any complaints of pain due to the adrenaline rush you are experiencing. More experienced healthcare professionals can evaluate you at a local hospital or medical center and will be able to determine if you have any other injuries, like internal bleeding.
Next, get all of the relevant information that you can. You should find out the name of the Uber driver, his employee information (identification number or similar), his driver's license number, his insurance details, and whatever else seems necessary. If there were another driver involved, you can also take down his information.
It is important to have evidence that an accident occurred. It would be wise to take photos of the area, the car, the people involved, and your injuries. If you have video, that also suffices. Additional evidence would include witness reports and other documents; these documents may b in the form of police statements and hospital records with doctor's notes. Essentially, it is necessary to have as much evidence as possible to ensure that your claim is not barred or thrown out in an Uber passenger injury lawsuit. An Uber car accident attorney will compile all of your evidence and have it prepared for negotiating or to go to trial.
Call a lawyer experienced in Uber accident cases in Stockton to get started on filing a lawsuit against Uber.
Earning Compensation
You can earn various types of compensation from an Uber accident lawsuit. An experienced attorney in Stockton can help you file a lawsuit and earn the following:
Medical Expenses: Your hospital bills can be covered, including hospitalization, medication, surgery, and more. Also, any future medical treatments that you need, like follow up visits and physical therapy, can be covered.
Lost Wages: If you miss work due to the accident, you can be reimbursed for the lost time through Uber's insurance agency. You may also receive reimbursement for future missed days due to additional time off for recovery or similar occurrences.
Pain and Suffering: You can receive compensation for non-economic damages that affect your mental state and psychological wellbeing. This includes any instances of fear, anxiety, emotional damage, psychological suffering, and mental scarring.
Punitive Damages: If your Uber driver drove in a reckless manner that showed gross negligence for you and other people on the road, you may be entitled to punitive damages, which are meant to punish the defendant in lieu of criminal charges. These additional damages are sometimes considered excessive by juries, and thus, only a skilled lawyer experienced in Uber accidents will be able to argue for and win them.
Who to Pick?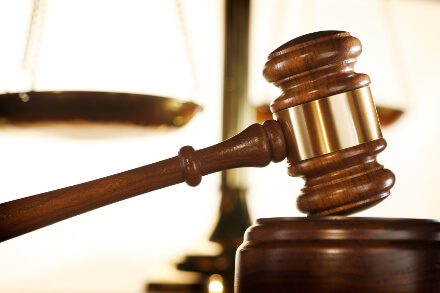 If you are in need of an experienced attorney in Stockton, you have found the right place. Normandie Law Firm has some of the most experienced lawyers in California who have been presiding over Uber accident cases since the service became widely used. We have earned millions of dollars for our clients and consider ourselves to be the top firm for these cases.
FREE CONSULTATION: Call today to speak to one of our expert attorneys. You can receive a free legal consultation about your case, and we will be glad to give you all the information you need to know before filing a claim.
We offer you a zero fee guarantee on all claims we take on, as well – meaning you pay no out of pocket expenses; our fees come from the settlement itself, and if we do not win your case, we are paid nothing.
For more help in locating top attorneys with experience in Uber accident cases, call Normandie Law Firm today.