Uber is the largest and fastest growing rideshare mobile application service in the country. Every year thousands of individuals suffer harm due to accident involving vehicle driven under the rideshare program. Customers which have suffered severe injuries are entitle to compensation for all losses. More so drivers, pedestrians, and bicyclists who have been struck by such vehicles are able to receive compensation from not only the driver of the vehicles but the rideshare companies they associate with. These companies which include Sidecar, Lyft, UberexX and carry with them commercial polities up to and in some instances exceeding One million dollars.
What if I was a Passenger in an Uber Vehicle that Was Struck by Another Car on the Road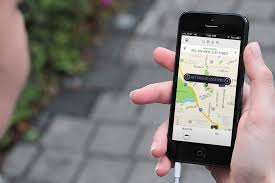 Under common carrier laws individuals and entities designated as such owe their passengers the highest duty of care in-order significantly reduce incidences of harm. Under this premise such entities must provide for adequate insurance policies including uninsured and underinsured motorist coverage.
Uninsured Motorists Coverage: In most jurisdictions in the United States ridesharing companies must carry a $1,000,000 Uninsured Motorist Coverage. Such coverage will apply when the at fault driver (i.e. the driver of the vehicle which struck the Uber vehicle the passenger was in), does not have insurance at the time of the accident.
Underinsured Motorist Coverage: Same as uninsured motorist coverage most jurisdictions compel common carriers to carry $1,000,000 coverage. Underinsured coverage will kick in when the party that struck the common carrier has insurance but the insurance is insufficient to provide for full and final compensation for the losses incurred by the passenger.
More information on Passenger rights see here..
Common Injuries Associated With Auto Accidents
Our law firm has represented hundreds of individuals who have been involved in motor vehicle accidents. Some of the most common injuries our clients have dealt with include the following.
– Back injuries – including spinal cord damages, disc herniation, and lower lumbar pain.
– Upper cervical injuries – including whiplash and misalignment of the spinal column.
– Broken bones including facial bone fractures, cracked ribs and broken leg.
– Ligament injuries to the shoulder and knees.
– Lacerations – including facial cuts which often require cosmetic surgery procedures.
Compensation Available for Victims of Personal Injury
Victims of personal injury are entitled to compensation for all damages they have incurred. The values of an injury case is dependent on several significant factors. Some of the most important factors include the following…
– Your medical and health related costs – including hospital bills, doctors bills and rehabilitation expenses.
– The extent of economic damages sustained – this includes property damage to your vehicle, lost wages, loss of income, and loss of future earning capacity due to long term or permanent injuries sustained.
– The extent of non-economic damages – including pain and suffering, and emotional distress.
– Availability of punitive damage – punitive damages can be can be awarded when the at fault party acted with either the intent to cause harm or acted in reckless disregard for the life and health of others.
– Existence of insurance coverage and or assets on the part of the defendant.
Attorney Consultation Available: Feel free to contact the Normandie Law Firm if you have any further legal questions regarding the filing of a lawsuit for your injuries. All legal consultations are provided by our attorneys free of charge.
Further Information:
Steps to take following an accident with ride-sharing vehicles'