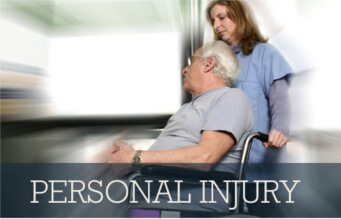 Truck accidents can be incredibly severe to those who suffer injuries from them. Like auto accidents, truck accidents involve machinery that if used negligently can cause fatal damages. However, trucks are often much larger and heavier than conventional automobiles making the risk for lethal damages far higher. If you or a loved one has suffered an amputation injury as a result of a truck accident you may be able to file a lawsuit against the truck driver or trucking company for monetary compensation. At the top-rated Normandie Law Firm, our expert Los Angeles truck accident attorneys can assist you in building your case and file your lawsuit. If you have any questions after reading this article, please feel free to contact our Los Angeles law offices for a free consultation with a qualified attorney who has experience handling truck accident claims.
Amputation
Amputations are in more controlled cases, performed by medical professionals as a way to stave off infection and treat diseases like diabetes and cancer. In fact, the procedure of amputating a limb is widely used throughout the medical field. However, amputations can also occur as the result of negligence and misconduct. When this is the case a lawsuit can be filed against the guilty party for the wrongful amputation of a leg, hand, foot, toe, finger, arm, or other part of the body. While this article is focused on amputations caused by truck accidents, there are a number of other common causes of wrongful amputation injuries. Some of these common causes are listed below:
Automobile Accidents
Agricultural Accidents
Firearm/Explosives/Firework Accidents
Electrocution Accidents
Ring Traction Accidents
Building and Car Door Accidents
Truck accidents can be incredibly devastating due to their sure size and weight. Commercial truck drivers are also susceptible to particular conditions that don't affect other vehicles on the road. Listed below are some common causes of truck accidents:
Truck Driver Tiredness and Fatigue
Poor or Improper Truck Maintenance
Equipment Failure
Distracted Driving
Texting Truck Drivers
Speeding Truck Drivers
Unsafe Driving Practices
Inadequate or improper training
Unfamiliarity with roads or inexperience driving
Overloading
Road Construction
These are just a handful of truck accident causes. When these accidents occur and inflict injury on another driver or passenger, the driver or truck company can be held liable for the damages. In regards to this article, the damage from amputation injuries goes beyond just the physical and mental trauma that an amputation victim can endure. The hospitalization, treatment, and likely prosthetic replacement of the lost limb can be incredibly expensive for a victim to cover on their own. For this reason, the victims of amputation injuries may be entitled to file a lawsuit in order to cover their own damages. A qualified attorney who has experience in amputation cases can help.
Determining Liability & Proving Negligence
Often times in motor accidents it is difficult to determine who is or isn't liable for the damages. In regards to truck accidents, there are occasions when the driver of the car could have caused injury, and in these cases, the negligent driver would be found liable for the damages. However, when the accident is caused by the truck or the truck driver, it is challenging to determine who exactly is liable for the damages. There are a number of parties who could be held liable for the damages. For more information, contact one of our experienced lawyers. Some of these parties at play include:
The truck driver
The owner of the truck or trailer
The person or company that leased the truck or trailer
The manufacturer of the vehicle, tires, or other components that may have contributed to the cause or severity of the accident
The shipper or loader of the truck's cargo
Any of these parties could be held either partially or completely liable for the damages. There is often a major dispute between the trucking, hauling, and leasing companies over whose insurance will compensate the injured victim. Trucking companies have a long running history of avoiding liability for trucking accidents. They do this by creating legal distance from the driver, the vehicle, and the equipment involved. In most of these cases, the trucking company obtains the permits to operate the truck. However, in the trucking company is not seen as owning the equipment used to haul goods. Instead, they are seen as leasing the equipment. The trucking company then gives the company that does own the equipment a placard of their trucking brand in order to make it seem as though the equipment is owned by the trucking company. When the accident occurs, the trucking company will often argue that:
The driver was not employed by the trucking company so the company is, not liable for the driver's error
The equipment does not belong to the trucking company, so it is not responsible for the operation, maintenance, repair, and inspection of the equipment.
Thankfully, federal laws have made it extremely difficult for trucking companies to make these arguments.  Regardless of who is liable, whether it be the trucking company, loading company, or manufacturer, every successful truck accident lawsuit requires that the accused party acted negligently. This can be achieved with the assistance of a lawyer experienced in truck accident cases. There are four elements that make up a claim of negligence:
Duty: Trucking companies owe a duty to other drivers on the road, to ensure that their drivers and their trucks can navigate the roads safely. The injured party must be able to prove the existence of this duty
Breach of Duty: The injured party must be able to show that the at-fault party breached this duty of ensured road safety
Causation: The injured party must be able to show that this breach of duty caused the harm for which they are seeking compensation for
Damages: The injured party must be able to show that they endured actual damages. This can be shown through the presentation of medical bills, medical records, evidence of a loss of income, or evidence of a loss of future income.
Negligence can be especially difficult when presenting your case to large trucking companies who may have the resources to employ a whole host of lawyers to dispute your claims. For this reason, it is highly recommended that you seek appropriate legal assistance before bringing your case to court. Having a skilled attorney with expertise in truck accident injury lawsuits on your side can make the difference between a successful claim and having your case dismissed from court.
How Normandie Law Firm Can Help
If you or a loved one has suffered a truck accident amputation injury as a result of the negligence of a trucking company driver, loading company, or component manufacturer, you may be entitled to file a claim for compensation. At Normandie Law Firm, our top team of attorneys with experience in truck amputation cases is committed to ensuring every one of our clients has the resources to put up a fair fight for their amputation personal injury case. As a show this commitment to you and your case, we offer our clients the benefits of a zero fee guarantee policy. Under our zero fee policy, all clients don't pay for our services until we win their case. Already have an attorney and in need of a second opinion? Contact us today and we will review your case, totally free of charge. An experienced attorney is waiting to take your call.