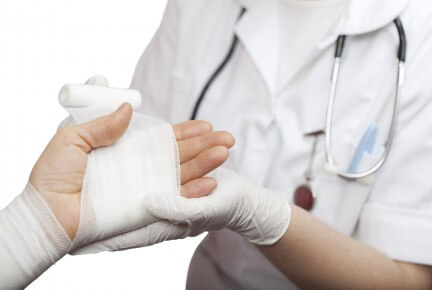 If you or a loved one has suffered from the damages of a burn injury due to the negligence or misconduct of another, you may be eligible for significant financial compensation. Burn injuries can often be severe, debilitating, and may in most cases require immediate medical attention. If you have suffered a burn injury due to the cause of another, you should not have to pay out of pocket for the medical expenses that are bound to arise. At Normandie Law Firm our experienced team of legal consultants can walk you the often time daunting task of pursuing legal action against a responsible party. Call our law offices today and receive a free consultation.
Burn Injuries
Burn injuries can range from minor encounters with a hot pan to severe chemical exposure that may require intensive medical attention. Burns occur when the skin makes contact with heat, electricity or any other hazardous substance. Layers of skin then burn away, depending on how deep and severe the burn itself is. Burns comes in a total of four varieties:
First-Degree Burn: This is considered the mildest form of burn. They often result in pain and a reddening of the outer layer of skin. Often first-degree burns do not require medical attention, however, if the pain persists and the burn area is large it is recommended that you seek the assistance of a medical professional.
Second-Degree Burns: Also known as partial thickness burns, second-degree burns, involve the epidermis and part of the dermis layer of skin. Usually, these burns appear red, blistered, and swollen. The required treatment of a second-degree burn depends on a variety of factors such as the age of the victim and the extent of the burn, however, in most cases second-degree burns requires the assistance of a medical professional.
Third-Degree Burns: Often referred to as a full thickness burn, third-degree burns, destroy the outer layer of skin and the entire layer beneath. Third-Degree burns vary depending on the cause, but in most cases, they appear waxy and white in color, charred, and have a raised and leathery texture. In some cases, victims of third-degree burns do not feel any immediate pain as the combination of shock, and possible nerve damage makes it difficult to do so. In all cases of third-degree burns, it is highly recommended that the victim seek immediate medical attention.
Fourth Degree Burns: Fourth-degree burns are the most severe of the burning variety. They involve injury to deep tissues like muscle, tendons, and bone. In most cases, the burned region appears black and leads to an amputation or loss of the burned area. It is unlikely that a victim will experience any immediate pain due to the shock and nerve damage caused by fourth-degree burns. Victims who experience a fourth-degree burn must seek immediate medical attention if they hope to cover properly. If medical attention is not sought out in a timely matter, the situation can be life-threatening.
Burn injuries can occur anywhere, at the workplace, at home, or even on the operating table. Typically they are the result of close encounters with a flame, but in rare cases, exposure to dangerous chemicals can result in fairly severe burns that require intensive medical treatment.
The Ten Most Common Causes Of Burn Injury
When pursuing legal action against a burn injury as the result of negligence or misconduct, it is helpful to be aware of some of the leading causes of burn injuries. Below is a list of ten of the most common causes of burn injuries, and the nature of the burns they can cause:
Barbecue Grills: During the summer seasons, grilling from a backyard lawn or a park gazebo becomes quite popular. However, when operating these grills, many forget to follow the proper safety procedures to prevent serious burns. In most cases, children are the most at risk from barbecue burn injuries. Parents need to ensure that their children avoid any area near an open flame, barbecue grills included. Barbecue grill burns cause thermal burns which can be extremely painful and in some cases require intensive medical attention.
Clothing Irons: Cooling irons set on low surfaces are responsible for nearly half of burns in children, especially toddlers. This happens because young children have yet to learn that touching something like a cooling iron can hurt them. It is highly recommended that if you have to leave a clothing iron unattended that you keep it in a high or hard to reach place.
Curling Irons: Much like clothing irons, curling irons can become extremely hot and are a tempting grab for young children. Adults can also be burned by a careless use of curling irons. Like clothing irons, it is best to keep curling irons somewhere high and out of the way to prevent any severe thermal burns.
Fireplaces: Fireplaces are becoming a staple in modern homes today, and as such can cause severe thermal burns if not properly operated. Anyone from careless adults to curious children is at risk to being burned by a fireplace. The glass barrier that often protects gas variety fireplaces can reach over 400 degrees Fahrenheit in only six minutes and takes forty-five minutes for the doors to cool down properly. To avoid being burned by a fireplace, it is recommended that you operate them with the utmost care.
Radiators: It is often hard to tell when a radiator may be dangerous to the touch. At times the metal surface may be cooling, and at others, it may be scalding. This is especially dangerous for children who do not know when to stay away from one. Adults are also at risk as it is often impossible to tell the temperature of a radiator just on appearance. To ensure optimum safety, it is recommended that you screen off radiators from potential contact.
Ovens: Much like radiators, it is often difficult to tell when an oven is hot or cool and a child is less capable of discerning the risk. It is best to keep children out of reach when opening or closing an oven as to prevent any severe thermal burn.
Hot Pots and Pans: Hot water causes one of the most common burns to children and pets. For toddlers, the majority of scalding burns occur when hot food or liquid is spilled onto the child. A pot can also be very tempting to a curious child, and it is best never to leave a heating pot unattended.
Coffee Cups: Hot coffee can scald a child, pet, or adult if spilled, however children are more susceptible to these kinds of burns due to their sensitive skin. While thermal burns from hot coffee may not be as intense as from a fireplace or clothing iron, they can still cause damaging superficial thermal burns that may require further medical attention.
Hot Tap Water: Hot tap water burns account for nearly one-fourth of all scald burns, and is associated with more deaths and hospitalizations than other hot liquid burns. Usually, hot tap burns occur in the bathroom and tend to spread over large regions of the body. Children are especially susceptible to a hot tap water burn. Hot tap water burns can be prevented by lowering the temperature on your water heater to 120 degrees Fahrenheit or below.
Steam From Microwaveable Foods: When frozen microwaveable food is heated up, and removed from its packaging, the steam that escapes can cause severe scalding burns if not handled carefully. It is highly recommended that you let the food cool before removing it from the microwave and serving it.
While the more common form of burn injuries are thermal, or scalding injuries, electrical burns, and chemical burns can also inflict serious harm. Regardless of the source, however, it is recommended that you seek immediate medical attention if any of these burns are severe.
About Normandie Law Firm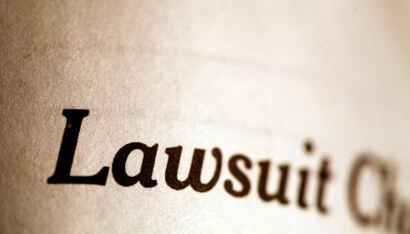 At Normandie Law Firm our highly skilled burn injury attorneys can help you sue the party responsible for the damages that you have had to endure. Contact us today, and join our many clients who benefit from our zero fee guarantee policy. Under this policy, you do not have to pay for our services until we follow through on our promise and win your case. As a further commitment to you, our policy also guarantees free second case reviews. Reach out to us today, and we can guide you through the process of filing your claim and earning the resources owed to you for a speedy recovery.
OUR ATTORNEYS WILL HELP YOU RECOVER THE DAMAGES FOR YOUR BURN INJURY
Spanish-Speaking Burn Injury Attorney
Attorney to Sue for Burn Accident for Vape Pen Explosion
Personal Injury Attorney to Sue Mobile Home for Burn Accidents