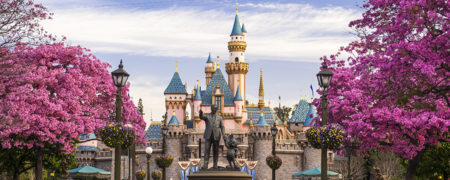 Businesses have a duty of care to their invitees in that they must ensure the highest level of safety possible with the abilities they have. That is, they cannot leave hazardous materials in the routes of their patrons, and they must give fair warnings of any dangerous situations or areas that are nearby. A business is expected to be aware of all the occurrences on its property and how dangerous things can get; for instance, if a tree is dead or dying and its branches may fall off at any moment, the business should have knowledge of it and work towards fixing the situation before any injuries occur. Similarly, a corporation like Universal Studios must make sure that its facilities are safe for customers to use, and there is little to no risk of any harm coming to them. Maintenance workers and other personnel should ensure that all the rides are properly working and the park itself does not contain hazards. At Normandie Law Firm, our top-rated legal team and highly qualified attorneys will help you get the compensation you need for injuries like slip and falls sustained at theme parks. Our clients generally ask us questions about what to expect in moving forward with a slip and fall claim against a theme park. Examples of these questions include:
I need a lawyer to sue the theme park I was injured at. Who can I call?
What law firm has experience handling slip and fall claims at theme parks?
Where can I find a lawyer experienced in slip and fall accidents?
Theme Parks in California
Theme parks are some of the most visited attractions in the country. It is not uncommon for entire families to travel to amusement parks and spend a week or two in the area. This large influx of people can make it difficult for park owners and operators to keep track of safety measures and to ensure that nobody is getting injured. This is especially difficult at parks that cater to young children, as they are much more likely to wander off and hurt themselves or not be aware enough to remove themselves from potentially dangerous situations.
Because of how many people visit theme parks, injuries are not uncommon, least of all slip and fall injuries. Some of the most commonly visited theme parks in California include Disneyland, Knott's Berry Farm, Universal Studios, Six Flags Magic Mountain, SeaWorld, Legoland, California's Great America, Santa Cruz Beach Boardwalk, Pacific Park, and Gilroy Gardens. These parks get millions of visitors each year, both from within the state and outside of it.
If you get hurt while visiting a place like Universal Studios, the opportunity to sue the theme park may arise, and a skilled attorney with expertise in slip and fall injury lawsuits can help you recover the compensation you deserve.
Slipping and Falling at a Theme Park
Slipping and falling at the theme park can happen anywhere, anytime. Maintenance workers are expected to keep the park clean and operable; for instance, they have to make sure there are no leaks in any bathrooms causing slippery floors, that the walkways are clear of any obstructions or dangerous materials, and that any food or drink is cleaned up from the pathways. Further, people can trip inside buildings that feature attractions as well as inside facilities like food courts and souvenir centers. Despite the location, the problem is apparent: the visitors to the park greatly outnumber those who have to take care of it, and as such, some injuries slip through the cracks.
These trip and fall injuries can be problematic to victims for many reasons. For one, it is difficult to get proper, professional medical treatment while at a theme park; often, victims must be transported to the nearest hospital, and with all the visitors around, it can take very long to wade through the crowds, load the victim into the ambulance, maneuver through the outside traffic, and travel to the hospital. This can be especially damaging in the case of slip and falls that result in head trauma or brain injuries; it is important to get medical help as quickly as possible to see if any swelling, hemorrhaging, or bleeding is occurring inside the head, and to be evaluated for a concussion or other wound.
In addition to potential head wounds and brain injuries, you may also sustain injuries like broken or sprained wrists, herniated discs and back strains, torn muscles in your knees, broken or sprained ankles, and other damages to your appendages. These can come about from trying to break your fall or landing in an awkward manner. Sometimes, these falls are worsened by the fact that you are carrying something, like souvenirs, food, or bags; thus, you won't be able to properly catch yourself as you fall, as your hands will be occupied.
In an event like this, Universal Studios can shoulder the blame, as it did not do its due diligence in protecting you to the best of its ability, especially if you slipped on something that could have been fixed or remedied. As such, you should enlist the help of an accomplished attorney who has experience in slip and fall accidents at theme parks.
Earning Compensation
As a visitor to an establishment, you are to be given the highest duty of care of protection. If the business owner acted in a manner that could be considered negligent, the burden of compensating you for your injuries will fall on him. To be considered negligent, the owner must have had prior knowledge that something was dangerous and did nothing to alleviate the situation, or should have realized that something problematic was present and did not fix it. In the case of slip and falls, an entity like Universal Studios cannot possibly know of all the leaks and spillages that occur in its park and premises on a daily basis; however, its employees are an extension of the business, and their failure to mop or place hazard signs can be attributed to the company as well.
As a result, you can recover compensation for your injuries. An experienced attorney can help. Examples of these kinds of compensation include:
Medical Expenses: If a slip and fall injury caused you to incur medical expenses, you can recover the damages. You may be reimbursed for hospitalization, ambulatory fees, medication, surgery, and physical therapy. Further, future treatments may also be covered by the at-fault party.
Lost Wages: An injury that causes you to lose time at work and thus miss out on pay can lead to reimbursement. As with medical expenses, you can earn back both past and future wages.
Property Damage: If any of your personal items were damaged when you were injured, you can seek additional compensation. You may have broken your phone, damaged your jewelry, or lost belongings in the wake of the incident.
Punitive Damages: Punitive damages are meant to bring punishment to a party in the absence of criminal charges. Experienced lawyers will be able to argue for these damages, but many courts and judges see them as excessive. Thus, only top lawyers like ours can net them.
Let Normandie Help You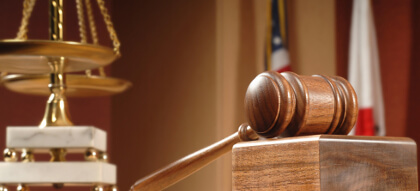 Our Los Angeles law firm is here to make sure you receive the compensation you deserve from a slip and fall injury at Universal Studios or another theme park. We are active in all of California, taking on clients from Los Angeles, San Francisco, San Diego, San Jose, Fresno, Bakersfield, Anaheim, Sacramento, Long Beach, and Oakland. No client is too far for one of our experienced lawyers.
FREE LEGAL CONSULTATION: Call today to receive a free consultation with a lawyer experienced in in slip and fall accident cases at theme parks. We will be happy to discuss your case, your injury, and the legal process, as well as what we believe we can earn for you in a settlement. There is no law firm more qualified than us to handle theme park injury cases.
We also offer you a zero fee guarantee when taking on your case. You pay no out of pocket expenses for our services, and we are only paid in the event we win. Further, our fees come out of the settlement itself, so you suffer no monetary loss for using our legal services.
To speak with one of our expert attorneys with experience in slip and fall cases so you can sue Universal Studios, contact Normandie Law Firm anytime.