Recent reports have shed light on the dangers associated with the use of testosterone therapy medications. In light of such reports, the Food and Drug Administration has issued a requirement for changes to the labeling of these products to include warnings regarding the development of cardiopulmonary complications, including heart attacks and stroke. An accomplished attorney who has experience in testosterone medication lawsuits can give you more information and help you earn compensation for your injuries.
Legal Ramification for Victims and Families of the Deceased: Our qualified attorneys with experience in testosterone medication injury cases believe that the manufacturers of these medication either knew or should have known of the dangerous side effects associated by the use of their medications via internal studies of the drug which were never published nor released to the public because of the fear of reduced sales and profit margins.
Los Angeles Lawyers Fighting For Your Right to Compensation Against Drug Manufacturers: Our top Los Angeles product liability law firm is actively pursuing unsafe drug injury lawsuits against manufacturers of low testosterone treatment therapy drugs, gels, and medications. Our top-rated law firm prides itself in providing the legal representation necessary to achieve full and just compensation for all.
Specific Low Testosterone Treatment Medication Which May Cause Severe Harm to Users
Androgel Manufactured by AbbVie Pharmaceuticals
Androderm Produced by Actavis, Inc.
Axiron Manufactured by  Ely Lilly & Company
Delatestryl Produced by Sandoz Canada Inc.
Bio-T-Gel Biosante/Teva Pharmaceutical Industries
Other Major Low-T -Therapy products: Low testosterone therapy products under investigation for the development of harmful side effects are; Depo Testosterone, Foresta – Endo Pharmaceuticals, Striant – Actient Pharmaceuticals, Testim – Auxilium Pharmaceuticals, Testopel – Auxilium Pharmaceuticals
If any of these products caused you harm, call us today to speak with an expert attorney with expertise in testosterone medication injury lawsuits.
Product Liability Lawsuits for Low T Treatment Side Effects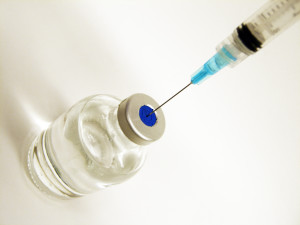 Legal action against manufacturers of unsafe drugs are predicated on proving a product liability cause of action. There are three ways to prove the existence of a defect in an pharmaceutical drug.
1. Defect in the Initial Design of the Product: Design defects can be shown in several ways the most prominent fashion is to confirm the presence of a like minded design during the time of production which posed a significantly lower risk of harm to consumers.
2. Defect in the Manufacturing Process of the Product: A manufacturing defect takes place when, in an effort to lower the cost of production and increase profits, companies use cheaper material and or cheaper labor. A manufacturing defect is established when the produced item is markedly different and as a result more harmful than its original intended design.
3. Defect in the Labeling of the Product: The failure of drug manufacturers to properly warn consumers and doctors prescribing the medication of all known dangers connected to their use. There is prevailing evidence  that many drug manufacturers clinical studies of testosterone medication displayed a high level of correlation between their use and the development of cardiac related issues. However many of these studies were sidelined and or cancelled before publication.
A skilled lawyer experienced in testosterone medication cases can help you determine what the correct defect was in the product.
Class Action or Single Party Lawsuits Agaisnt Low Testosterone Drugs – Which is Better For Me
Testosterone drug therapy class action lawsuits have expanded nationwide.  An important question facing many individuals who suspect that the use of testosterone therapy medications may have cause adverse health effects is which legal court of action they should take; primarily whether they should join a class action lawsuit or find an attorney that will file a single party claim. Class action lawsuits are beneficial only when the injuries suffered and thus the recovery available to claimants are virtually identical. In cases against low-T drugs, victims have suffered a range of health issues with vastly differing levels of physical emotional and monetary harm associated with the use of the drugs. Thus, it is more beneficial to first seek out representation by a law firm that takes on such cases on a single party basis before attempting to join a class action claim.
An experienced attorney can help you decide the best course of action.
Recovery Available in Cases Involving Harmful Drug Reaction
Victims of serious medical harm are entitled to compensation for all damages arising from the use of unsafe medication. One of the most common questions asked by individuals who contact us regarding their case involves the amount of compensation they can receive if the decision is made to pursue legal action. The value of a cases is dependent on several important factors unique to every case. A brief description of such factors is provided below.
The specific diagnosis of the harm suffered – Common injuries resulting from the use of testosterone treatments include heart attacks, strokes and blood clots.
The cost of medical and rehabilitation care – this may also include any future medical and rehabilitation expenses.
Economic Damage Compensation – this include loss of wages, loss of any future income or earning capacity due to long term or permanent physical ailments arising from the use of the medication.
Non-Economic Damage Compensation – this may include loss of consortium, pain and suffering, emotional distress and mental trauma suffered due to the use of the defective drug.
Punitive Damages –  Punitive damages can be awarded in cases where the at fault party displayed either an intent to cause harm or showed reckless disregard for the health and safety of consumers. Only a lawyer with ample experience handling testosterone medication injury claims will be able to win these damages because they are notoriously difficult to acquire.
Legal Consultation: If you have any further legal questions regarding claims against drug manufacturers for the sale and distribution of unsafe testosterone medications feel free to contact our law offices. All confidential legal consultations are provided by our experienced lawyers free of charge. Our law firm is able to take on such cases across the state of California including, Los Angeles, San Diego and San Francisco.