Sushi Tuna Salmonella Poisoning Lawsuit – Class Action Attorney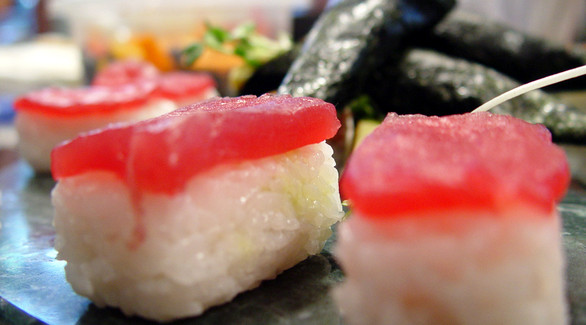 Update: According to the Food and Drug Administration (FDA) the Osamu Corporation of Gardena, California will recall Froze Yellow Fin Tuna with the lot number 68568 due to several reported incidents of Salmonella contraction following the consumption of the product. According to federal and state investigators the tuna has been linked to at least 62 cases of Salmonella contraction in more than 11 states across the country. The majority of poisoned individuals consumed the tuna in the state of California with 34, with Arizona with 11 cases coming in a distant second. The most  vulnerable and at risk individuals are those with compromised immune systems, the very young and the old.
The Normandie Law Group is currently investigating possible class action and single party claims in behalf of individuals who have suffered severe complications from salmonella poisoning due to frozen-raw tuna sols in regional sushi restaurants in California and across the United States. If you or a loved one are in need of legal assistance or have any questions regarding your legal right to compensation for your injuries feel free to contact our law offices. All legal consultations are provided by our attorneys free of charge.
Establishing Liability – Winning Your Case in the Court of Law
There are different theories of liability which can be used to establish fault against the manufacturers of the harmful product, or distributors and local restaurants serving the tainted food, Product Liability cause of action, Breach of Warranty, Negligence Theory. There are several steps you can take in order to preserve your right to recovery under the law.
Preserve all evidence relating to the tainted food including receipts of the purchase.
Seek medical attention immediately.
Contact your local county and state health and safety department and report the incident.
Seek professional legal consultation to learn more about your rights.
Recovery Available for Victims
Individuals who have suffered serious physical harm due to a food borne illness have the right financial compensation for all damages incurred. Specific categories of damages compensable in personal injury cases include the following…
All medical and health related expenses, including hospitalization, pharmacy bills and doctors visits.
All future medical and rehabilitation costs.
Economic losses – including loss of wags and future loss of income.
Pain and suffering – emotional trauma associated with the Salmonella poisoning.
Attorney Consultation: If you have any further questions feel free to contact us. All case reviews are conducted by our attorneys free of charge. Also we represent injured victims based on a No-Win Zero Fee Contingency Fee Basis, meaning that you don't have to pay for any legal fees or expenses out of pocket until and unless there is a successful resolution of your case.