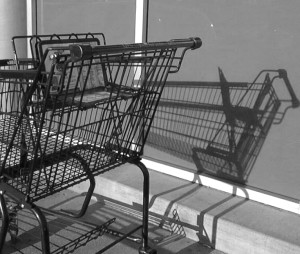 Slip and fall accidents are the leading cause of injuries to both employees and customers in grocery stores.  Supermarket negligence has lead to thousands of injuries a year, even though the vast majority of consumers never even think about the potential hazards present while they are shopping.   Sadly, many of these injuries are preventable if the supermarket owners and managers took the appropriate safety measure required by law.   Even more concerning is the fact that more and more supermarket injury cases are being turned away or lost, as laws are becoming increasingly biased towards property owners and corporations alike.
Succeeding in supermarket premises liability cases requires not only an expert knowledge in the law, but more importantly an ability to counter all the defenses to fault the store will present.  Supermarkets will spend endless amounts of money in defending their claim, leaving helpless victims to deal with medical bill as well as pain and suffering on their own. 
Types of Injuries at a Supermarket?
The most common thought in supermarket injuries is the classic banana peel causing a slip.  While food and liquids spilled on the floor certainly is one type dangerous condition, it is far from exhaustive.  Examples of injuries where supermarkets can be found at fault for include:
Is the Supermarket Liable For My Injuries?
Proving fault in supermarket slip and fall cases can be difficult. Simply being injured does not in and of itself give automatic rise to fault. Instead, the store is responsible for your damages if one of three things is true:
1. The supermarket, through one of its employees, caused the dangerous condition.
2. The supermarket or one of its employees knew about the dangerous condition but failed to cure it or provide notice.
3. The supermarket SHOULD HAVE KNOWN about the dangerous condition as a "reasonable person" taking care of the premises would have discovered it.
Since most often it is almost impossible to prove that a supermarket knew or caused the dangerous condition, liability of supermarkets in slip and fall cases usually falls in the third theory of liability. The question that automatically is raised is what's reasonable and how can we demonstrate that they should have known.
The law defines reasonableness as whether an average person in a similar situation would have known about the condition. The law in this matter is pretty vague, and that is by design. Courts will look into the totality of the matter in order to determine if the supermarket should have known. Questions they might ask are:
What Should I Do After a Slip and Fall Injury at a Supermarket?
In slip and fall cases, more than most other type of injury cases, time is certainly of the essence. This is because liability in these cases are often very difficult to prove and therefore action must be taken immediately in order to preserve as much evidence as possible. This includes any videos that made have documented the accident, witness accounts, employee testimony and more. Therefore, after your accident, the following steps should be taken:
1. Get medical attention: Making sure you are ok, and receive immediate medical attention is always priority #1.
2. Find out what caused you to get injured.
3. Take pictures: next time you go back to the supermarket to see how the injury occurred, the dangerous condition will most likely be fixed. Without pictures, it could be impossible to prove exactly how it happened.
4. File a claim: Let the supermarket manager know about your injury and how it happened. Otherwise, the supermarket can argue that the injury never even took place at their establishment
5. Get witness information: This includes the information of employees.
The more time that elapses after you injury, the harder it may be to acquiring crucial evidence or witness testimony that will prove our case. Please contact one of our attorneys immediately before it's too late.