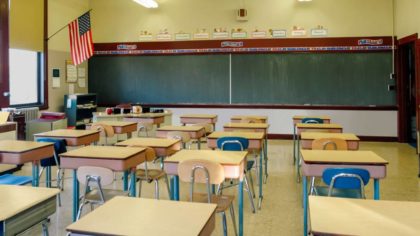 Sexual assault is incredibly damaging to those unfortunate enough to have to experience this form of assault. Sexual assault can impose lifelong trauma that extends beyond just physical damage, as it can in most cases include emotional and mental damages as well; this is especially true when students experience the traumas of sexual assault. When a school staff or faculty fail to report a sexual assault incident the damages can run even deeper. Schools, both public and private are expected to uphold the safety and security of their students. When this level of safety is breached as a result of negligence or misconduct the school can be hit with the truly damaging legal consequences. Although with every lawsuit, it is in your best interest to seek a capable and qualified sexual assault attorney to take your case. At Normandie Law Firm, one of the top firms in Southern California, our experienced lawyers with experience handling sexual assault claims are committed to helping our clients build their case, file their claim, and collect compensation for their damages. If you have any questions after reading this article, please feel free to contact our top-rated law offices for a free consultation by one of our skilled legal associates.
California Student Sexual Assault Reporting Laws
Clients who come into our law firm looking for representation for their student sexual assault case, they often ask our attorneys and legal associates a wide variety of questions regarding California school sexual abuse reporting laws in California, and the process of which they can file a lawsuit for a school's failure to report sexual abuse. Some of these frequently asked questions are listed as follows:
Can a school district be held liable for not reporting sexual abuse of a student to the authorities?
Does a school teacher have to report sexual abuse to the police or other forms of law enforcement? Can you sue the school if they failed to make the report?
Can you sue the school district or must you sue the school
What are the school sexual assault reporting laws in California
In California, as well as many other states, it is illegal to fail to report sexual assault or abuse that occurs at a school to a student. This is because schools whether public or private are responsible for the safety and security of their students. When this safety is breached as a result of negligence, misconduct, or a failure to report such incidents the school could be met with severe legal consequences.
Based on the Sex Equity in Education Act students, faculty, and parents are made aware of the signs of sexual abuse, the procedure for reporting charges of sexual harassment, and the possible penalties for not doing so. However, the laws in other states may be completely different, and as such, it is in your best interest to find an experienced attorney well-versed on the rules, laws, and regulations that govern cases of this nature in your particular state.
Sexual Assault
Sexual assault is defined as any unwanted sexual contact or behavior that occurs without the consent of the victim. Sexual assault can come in a variety of forms, all of them inflicting possible long-term damages upon a victim. Some of these forms of sexual assault are listed as follows:
Attempted rape
Fondling or unwanted sexual touching
Forcing a victim to perform sexual acts, such as oral sex or penetrating the victim's body
Penetration of the victim's body, also regarded as rape
Rape is considered one of the most damaging forms of sexual assault as it involves sexual penetration without the consent of the victim. Rape victims can suffer from a broad range of injuries as in some cases force is used to get the victim to comply to their sexual contact. This does not always include physical force, as emotional coercion, psychological force, or manipulation can also be used to coerce a victim. Sexual assault can leave victims with truly devastating emotional and physical damages that a victim could carry with them for a lifetime. Some of these damages include:
Depression:
Flashbacks
Post-Traumatic Stress Disorder
Self-Harm
Sexually Transmitted Infections
Eating Disorders
Dissociation
Sleep Disorders
The long-term effects of these damages can result in a lifetime of therapy and medical treatment resulting in financial damages that can dramatically hinder the overall recovery of a victim. For this reason, victims of sexual abuse have every right to file a lawsuit to earn an adequate monetary compensation for their damages. An expert attorney who has experience in sexual assault cases can be a valuable asset.
Filing A Lawsuit Against A School For Sexual Assault
Filing a sexual assault lawsuit against a school can be incredibly challenging without the proper assistance and representation. This is why it is important to retain a skilled attorney to help guide you through the process. However, whenever filing a lawsuit against a school, it is important to understand the differences between public and private schools.
Public schools are often receive funding from the government making them a government entity. Government entities as such have certain immunities that protect them from being sued. One major government immunity is sovereign immunity. Sovereign immunity keeps government agencies from being sued. However, public schools often let themselves face the legal consequences in certain situations.
Private schools, on the other hand, are funded by student tuition and often require that students submit grades and an application to be admitted to the school. As such a private school can be sued much like any other private institution or place of business.
Regardless of whether the school is private or public, they could still face the legal consequences of failing to report a sexual assault incident. A list of some of the major school districts where a sexual assault incident can take place are Los Angeles Unified School District, San Diego School District, Long Beach Unified School District, Fresno Unified School District, Fresno Unified School District, Santa Ana Unified School District, San Francisco Unified School District, Oakland Unified School District, Sacramento Unified School District, San Bernardino Unified School District, and San Juan Unified School District.
When filing a lawsuit involving a school or school faculty's failure to report a sexual abuse incident, it is vital that you can prove that the sexual assault incident occurred. These requirements are listed as follows:
The defendant touched the victim's intimate parts while they were restrained by the defendant or another party. This inappropriate touching can involve direct contact to the victim's skin or indirect contact through the victim's clothing.
The touching was against the victim's will. The plaintiff must be able to show that the victim did not consent to the inappropriate contact
The defendant intended to engage in unwanted touching for sexual gratification, arousal, or abuse. You must be able to show that it was the defendant's purpose to engage in such conduct. However, it is somewhat difficult to establish this was evident, which is why an attorney experienced in this subject matter may better assist you in reaching a positive outcome for your case
Sexual assault cases can either be filed as civil or criminal suits. Civil suits are often easier to find a positive result for as they require a lesser burden of proof, meaning that you don't need to prove that the incident occurred without a reasonable doubt. Civil suits, however, do not end in the defendant serving criminal sentences. Criminal suits are often the most challenging for sexual assault victims to endure as they require that the victim describe details of the incident to a jury of strangers. While these kinds of suits tend to end in more suitable forms of punishment for the defendant, they also require a higher burden of proof.
The process of filing a lawsuit against a school for sexual assault is somewhat challenging, and as such, it is in your best interest to retain an accomplished attorney with expertise in sexual assault injury lawsuits.
How Normandie Law Firm Can Help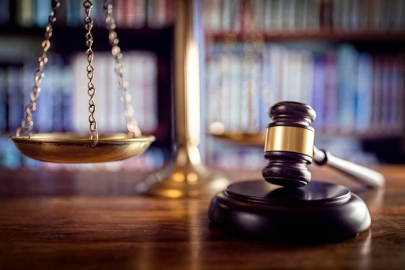 Having a lawyer experienced in sexual assault cases on your side can mean the difference between filing a successful claim for compensation and having your case dismissed from court entirely. At Normandie Law Firm, our attorneys can assist you in reaching a positive outcome for your lawsuit and earning the compensation that you deserve for your damages. While we are based in Los Angeles, our lawyers also practice in San Diego, Orange County, Riverside, Bakersfield, San Francisco, Fresno, Sacramento and throughout the state of California.
Free Second Opinions
Some attorneys are lazy, and will sign you up to their firm but will disappear once your name is on the paper as they are busy signing up more cases. In these instances, their business is based more on volume and will attempt to sign up as many cases as possible. In turn, they will spend less time on cases resulting in severely reduced settlements. Our firm will not treat you like a number. We will be in communication with you throughout our lawsuit and will treat you like family. So if you already have an attorney don't worry, we'll give you a second review of your case 100% free of charge.
Zero Fee Guarantee-No Upfront Fees Ever
If you contact our law offices today, we can walk you through the complicated process of filing your claim completely free of charge. As a show this commitment to you and your case we offer our clients the benefits of a zero fee guarantee policy. Under our zero fee policy, all clients don't pay for our services until their case is won. If you feel in need of a second opinion, second opinion case reviews are also free under this policy. Please, feel free to give us a call, and we can guide you down the path of receiving proper compensation for your damages. One of our attorneys with experience in sexual assault cases can take your call.