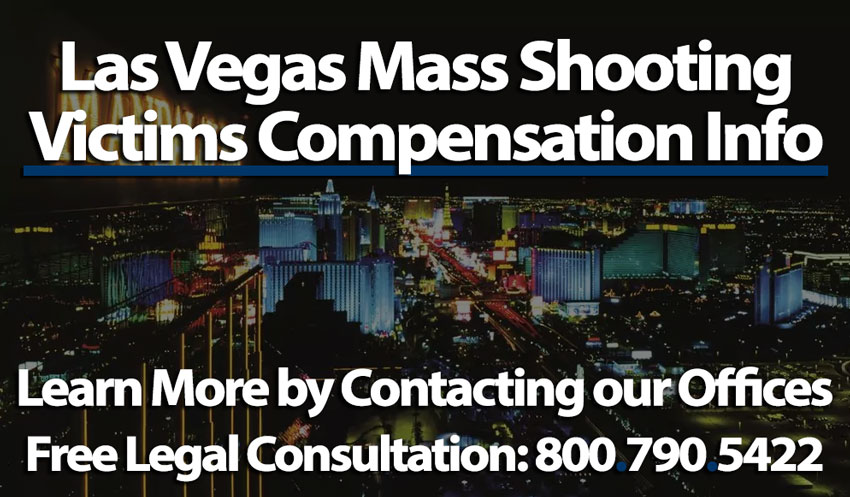 We are currently investigating liability against Route 91 Harvest Music Festival for the lives lost and those injured during the concert. According to our initial investigation, we have found that MGM Holdings, which is the parent company of Mandalay Bay will have some degree of liability. However, it also appears that the concert promoter and other associated with the festival will also share some of the responsibility.
Insufficient Exit Points
It appears that the main point of contention is whether they had sufficient exit points at the venue. According to the initial investigation into the matter, it appears that the lack of these exit points contributed significantly to the loss of life and injuries. At any concert venue, it is required that you have a substantial amount of exit points available. These are designed to limit casualties or harm in the event of an emergency.
However, at this particular event, it appears that the promoters failed to install adequate points of exit. As a result, many of the people at the venue were not able to escape at the time of the shooting. It is reasonable to assume that an incident would occur at the festival. In fact with the number of people in attendance at the festival, it is likely that the promoters would have assumed some type of emergency would occur. As a result, they should have planned better for the possibility of an emergency and had more exits. Failure to have provided adequate exit points is sufficient to place some degree of liability on the venue.
Concert Promoter Liability
When you consider all the facts it is clear that more exit points were likely, which would have resulted in fewer casualties. However, it is not likely that you can foresee an incident such as what happened, promoters and venues should anticipate emergencies. While the defendants will argue that the shooter's actions were not foreseeable, it will not help them get around the emergency argument. It would be required that they anticipate foreseeable emergency situations. These emergency situations could include anything from a riot to disorderly conduct by other people at the event. In any situation, the venue promoters would be required to ensure the safety of guests against a potential emergency situation.
Any concert promoter or venue that hosts such a large crowd must have contingent plans available for such incidents. While it is arguably not foreseeable to see whether a large scale attack would occur, it is foreseeable to have seen the potential for an emergency situation. Additionally, an argument can be made that with the recent attacks at venues both domestically and abroad that an incident like this can be foreshadowed.
Who Has a Claim?
If you were injured at the event you would be able to pursue a claim for personal injuries. Remember that injuries are not always what is obvious. Many people will suffer some degree of PTSD from witnessing the events unfold in front of them. Others, who were actually hit with a bullet would also have a claim for damages. Finally, the family of those who perished would have a wrongful death lawsuit against the entities. Wrongful death lawsuits can be brought by the immediate family members of the deceased.
If you have been injured and would like to proceed with a claim contact our office for a free consultation. All calls are confidential and you will speak with an attorney direct about the details of your case.