When insurance policyholders experience damaging injuries in most cases, they can expect to receive some form of compensation from their insurance provider. However, there are some instances where a victim cannot receive full compensation from their insurance company and must seek more suitable compensation through the pursuit of a personal injury claim lawsuit. Victims who file a personal injury claim lawsuit can seek full compensation for the damages not afforded to them by their insurance providers. The insurance company of focus in this article is Progressive. At Normandie Law Firm, our top Los Angeles personal injury lawyers can walk you through the often arduous process of filing a lawsuit against Progressive for the damages sustained. If you have any questions after reading this article, please feel free to contact our top-rated law offices for a free consultation. A qualified attorney with expertise in Progressive injury lawsuits will be able to take your call.
Progressive: The Company
Progressive Insurance Group is one of the largest car insurance providers in the country, insuring other vehicles as well, like motorcycles, boats, RVs, and commercial vehicles. This group of insurance companies also provides home insurance through select companies. Founded in 1937, as the first drive-in claims office, Progressive has expanded not just across the United States but internationally as well. Progressive currently offers the following coverage:
Auto Insurance
Motorcycle Insurance
RV Insurance
Travel Trailer Insurance
Boating Insurance
Classic Car Insurance
Snowmobile Insurance
ATV Insurance
PWC Insurance
Golf Cart Insurance
Segway Insurance
Homeowners Insurance
Renters Insurance
Condo Insurance
Mobile Home Insurance
Food Insurance
Commercial Auto Insurance
Pet Insurance
Health Insurance
Life Insurance
Wedding & Event Insurance
Travel Insurance
These insurance plans are intended to cover the damages that amount from accidents. These damages include medical expenses, a loss of wages, and emotional distress. Listed below are some examples of accidents that Progressive Insurance could cover:
Auto Accidents
Bicycle Accidents
Boating Accidents
Dog Bites
Dog Attacks
Motorcycle Accidents
Pedestrian Accidents
SUV rollover accidents
Slip and Fall Accidents
Truck Accidents
Wrongful Death Accidents
While it may seem as though Progressive offers a wide variety of coverage plans, there is no guarantee that they will offer full compensation in the event of an accident. While those who never file a claim report being satisfied with Progressive, those who file claims often complain of not receiving proper compensation for their damages. Thankfully there is an option for those looking to seek more in settlement payouts. When an insurance company provides a claim settlement that is less than desired, a victim can file a personal injury insurance claim lawsuit to earn the compensation deserved to them. A skilled attorney who has experience in Progressive insurance claims can help you get started.
Progressive Auto Accidents
Based on several reports, approximately 1.3 million people die every year as a result of road crashes, and an additional 20-50 million people are left injured or disabled due to their damages. These statistics make it clear that auto accidents are both frequent, and incredibly damaging to those that have to endure them. There is also the added pressure from the financial and emotional damages that tend to arise after an auto accident. This is why it is incredibly important victims receive the full compensation deserved to them by a Progressive auto insurance claim. Some of the common injuries one can suffer as a result of an auto accident are bulleted below:
Brain Injuries (Traumatic Brain Injuries or TBIs)
Other Head Injuries
Neck and Back Injuries
Chest Injuries
Diaphragm Rupture
Pelvis/Abdominal Injuries
Leg and Knee Injuries
Foot Injuries
This is just a handful of the injuries that you could sustain if involved in a car accident. As you can see, they can vary from relatively minor bumps and bruises to truly severe injuries that require extensive hospital care. The medical treatment required for some of these damaging injuries can leave a financial burden on the victim as well. Hospitalization isn't cheap, and the more time and treatment needed the higher the medical expenses will likely be. This is why being left minimal compensation after an auto accident is simply inexcusable for a large number of victims. Thankfully, through the filing of a Progressive auto accident claim lawsuit, victims can receive a greater settlement amount to help pay off some of the debilitating monetary stressors.
However, like all lawsuits involving auto accidents, the victim must be able to determine the other driver was at fault. Determining fault in an auto accident can be somewhat challenging depending on the circumstances of the accident. This is why it is incredibly important to collect all the evidence you can see immediately after the incident. The evidence a victim can typically collect can consist of photographs, eyewitness testimonies, or police reports. In these lawsuits, the fault doesn't need to be proven beyond 'any reasonable doubt.' To put it simply the proof needed to win the case is relatively low, so allegations of fault don't have to be indisputable. Regardless of the circumstances of your accident and your lawsuit, it is incredibly vital to the success of your case that you seek legal representation from an accomplished lawyer experienced in Progressive car accident cases.
Progressive Truck Accidents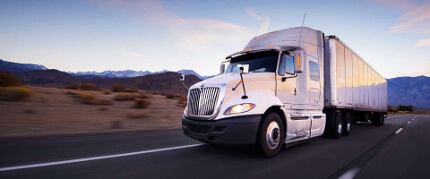 Accidents involving commercial trucks can be incredibly dangerous, especially when compared to accidents involving two personal-use vehicles. In most cases, a fully loaded commercial truck can weight 20 times as much as an ordinary car. Due to this vast difference in weight and size, accidents that involve trucks are more likely to result in severe and even fatal injuries. A commercial truck can include smaller six-wheeled rigs, as well as freight sized eighteen wheeled trucks. Bulleted below are some of the injuries a victim can endure as a result of a commercial truck accident:
Back and Neck Injuries
Broken Bones
Head Injuries
Internal Injuries
Lacerations
Rib and Torso Injuries
Seat Belt Injuries
Spinal Cord Injuries and Paralysis
If you or a loved one suffer from any of these injuries or any injuries similar, as a result of a truck accident you will likely file an insurance claim through the insurance company belonging to the driver at fault. However, there is a chance that a company, like Progressive, will not provide you or your loved ones with the full compensation needed to cover your damages. If this is ever the case, you may be eligible to file a truck accident insurance claim lawsuit. These lawsuits are in most cases filed against the company that owns the truck that was responsible for the accident. This means that any settlement payouts you may receive will come from the truck company's insurance provider. For this reason, it is incredibly important to seek the assistance of an expert attorney with experience handling Progressive insurance claims, as these large companies are more than likely going to have the resources to hire a whole team of legal professionals to dispute your claim.
Progressive Motorcycle Accident
Motorcycle accidents in most cases result in incredibly devastating injuries for both drivers and riders. Unlike other personal cars and trucks, motorcycles are not equipped with the same level of safety measures. More or less, drivers and riders are left almost entirely exposed to the full force of a collision. According to the U.S National Highway Traffic Safety Administration (NHTSA), out of every 100,000 registered motorcycles, 72 get into serious accidents. Considering how many people use motorcycles as their primary source of transportation, these statistics are fairly high. When a motorcycle is involved in an accident, the insurance company of the driver at fault is in most cases deemed liable to compensate for the damages. Like all accidents involving personal use vehicles, the rules of determining fault tend to vary from state to state. To best understand the rules and guidelines influencing your particular case, it is recommended that you seek out the assistance of an experienced attorney to help you navigate the complexities of filing a lawsuit.
Progressive Slip and Fall Accidents
Slip and fall accidents can inflict injuries upon victims that range from minor bumps and bruises to debilitating damages that can leave them with a lifetime of poor conditions. Whether at a person's home or at your local restaurant slip and fall accidents in truth can happen anywhere. However, when they occur to a Progressive insurance policyholder, they can expect to receive some form of compensation for their injuries. Sometimes though, companies like Progressive may offer a settlement that is less than desired. When this is the case, the victim has every right to seek qualified legal representation and fight the unfair settlement amount. Listed below are some of the common injuries suffered as a result of a slip and fall accident:
Head Injuries: Head injuries can range from minor contusions (or brain bruising) to more severe traumatic brain injuries or TBIs. Some TBIs can cause ongoing seizures, mood changes, cognitive impairment and other debilitating symptoms. In most cases, head injuries require emergency room treatment, or hospitalization and in more severe cases can result in death.
Hip Fractures: Hip fractures often require surgery and extended hospitalization. In some more severe cases, surgery may be necessary to implant an artificial hip. Out of every five hip fracture patients, one of them dies due to their injuries
Back and Spinal Cord Injuries: Injury to the spinal cord can lead to permanent paralysis, temporary paralysis and other severe neurological and sensory impairments
Shoulder Injuries: slip (trip) and fall accidents can result in shoulder dislocations or more severe forms of shoulder injuries called brachial plexus injuries. The brachial plexus is a network of nerves that connect the shoulder, arm, and hand to the spinal cord. These injuries are often treated with surgery followed by extensive physical therapy
Sprains and Fractures: The force of slipping and falling can cause minor to severe bone injuries. In some cases, the impact of the ground could cause minor sprains, in others; it could cause debilitating bone breakage that may result in temporary disability. Some of the common fractures that victims suffer include hip, spine, forearm, leg, ankle, pelvis, upper arm and hand.
In some cases, the injuries from a slip and fall accident can require extensive hospital treatment. However, as stated prior these treatments can be expensive, and can leave victims with a heavy financial burden that may only worsen their condition in other ways. When victims receive a decreased Progressive injury insurance claim, they are often left with no other choice than to seek legal action against their insurance company. However, like with all lawsuits, it is extremely important to seek adequate legal representation from one of our experienced lawyers to help you pursue a lawsuit so that you can receive all the compensation you need for a full recovery.
How Normandie Law Firm Can Help
Having a skilled attorney on your side can mean the difference between filing a claim for compensation against Progressive, and having your case dismissed from court entirely. At Normandie Law Firm, our attorneys are experienced in getting our clients the full compensation for the damages that they have suffered. While our attorneys are based out of Los Angeles, we also practice in San Jose, Oakland, San Francisco, Sacramento, Fresno, San Diego, Orange County, Stockton, Bakersfield, and throughout the entire state of California.
FREE CONSULTATION: As a show this commitment to you and your case we offer our clients the benefits of a zero fee guarantee policy. Under our zero fee policy, all clients don't pay for our services until their case is won. If you feel in need of a second opinion, second opinion case reviews are also free under this policy. Call now for a free consultation by one of our attorneys with experience in Progressive insurance cases, and we can guide you down the path of receiving proper compensation for your damages.