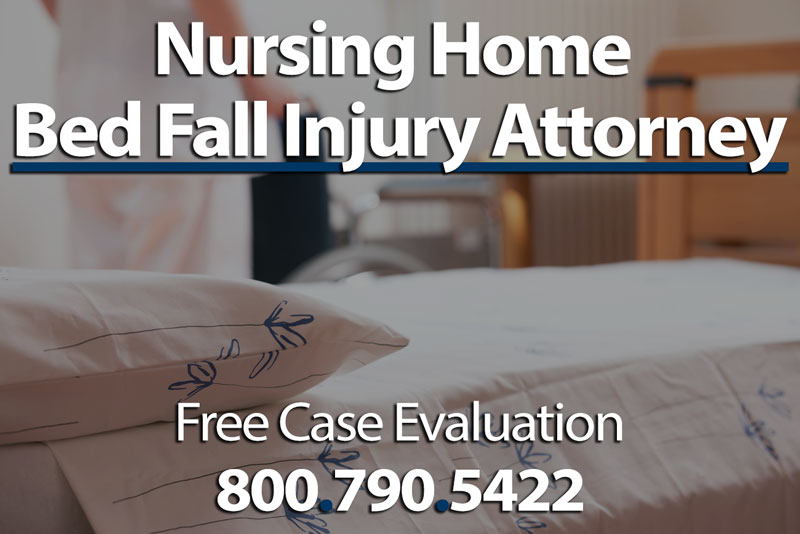 If you or a loved one has suffered a nursing home bed fall injury, you may be eligible for significant financial compensation. Nursing home staff is expected to uphold a particular standard of care for all of their residents, and when this standard of care is breached or neglected, they can be held liable for the ensuing damages. At the top-rated Normandie Law Firm, our San Diego nursing home resident bed fall attorneys can assist you in filing a lawsuit for the nursing room fall.  If you have any questions after reading this article or if you would like a free review of your case, please feel free to contact top our law offices to speak with an attorney who has experience handling bed fall claims.
Nursing Homes & Their Duties
Nursing homes are residents wherein older individuals can receive 24-hour assistance from a team of well trained medical care professionals. The residents of these nursing homes are often unable to care for themselves at their own homes but do not require constant hospitalization. Nursing homes often attempt to replicate an at home environment while at the same time having the equipment necessary to ensure the safety of their patients. Some nursing homes also have specialized care units to take care of individuals who suffer from severe memory problems like dementia and Alzheimer's disease. Nursing home staff are expected to develop a personal and friendly relationship with their residents.
Nursing homes are expected to uphold a high standard of care for their patients. This standard of care ensures that a specialized care plan is created, followed, and regularly updated for each of their residents. Under this standard of care, nursing home staff are also expected to create and ensure a safe environment around the varying conditions of their patients. Those who require nursing home care often suffer from:
A loss of strength and balance
Dizziness, drowsiness, or poor reaction time caused by prescribed medications
Dementia or other memory diseases
Impaired vision
Limited motor function and mobility
Nursing home staff are expected to form an individualized care plan for their patient based off of these and any other health issues that patient might be suffering from. The nursing facility is also expected to supply the equipment necessary to prevent injury to its patients. Some of this necessary equipment includes:
Must place protective railing
Walkers and other mobility assistive equipment
Safe height for beds, chairs, toilets and other furnishings
The placement of grab bars and railing
Cushioned surfaces to prevent injury
Like any other medical professional, nursing home facility staff are held to a standard of care to ensure the safety of their patients. Often called the 'duty of care,' this standard is intended to hold the nursing home staff accountable for their actions when this standard of care is not lived up to. If this standard is not followed, the nursing home and nursing home staff could be found responsible for any damages that may occur. If you or a loved one have experienced damages due to a nursing home failing to uphold the adequate level of care, one of our skilled San Diego attorneys with experience in nursing home injury cases can guide you in filing a lawsuit and claiming compensation.
The Liability of Nursing Homes
Nursing homes staff has a large responsibility to the residents. However, accidents happen and not all injuries can be prevented by following protocol. Damages can even occur when the duty of care is being followed, and in these cases, the nursing home cannot be held liable. A nursing home can only be held liable for damages if is found that the staff neglected to follow the proper procedures that the duty of care sets. Some examples of a neglectful nursing home staff are as follows:
A failure to install proper railing or grab bars
If improper care techniques are followed by staff
A lack of proper staffing, which can lead to poor patient care
The care plan of a resident is not regularly assessed and modified
Under qualified nursing home staff, or poor staff training
A failure to observe and repair potential hazards within the facility. This can include things like wet floors, inadequate lighting, or defective flooring.
A failure to follow proper facility protocols
If these shortfalls or any other similar shortfalls result in the injury of a patient, the nursing home can be held liable. In regards to this particular article, if inadequate care leads to a bed fall injury, liability can be held against the nursing home for their failure to prevent the injury. If you contact our law offices today, a qualified attorney who has experience in nursing home bed fall cases can help you sue the nursing home.
Your Case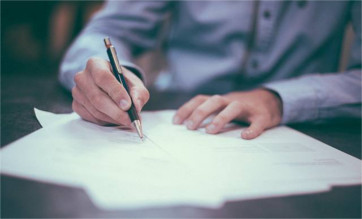 Our clients who are attempting to pursue legal action against a nursing home often ask a series of questions that are all somewhat similar to each other. Some of those frequently asked questions are as follows:
Can a nursing home be sued for a resident bed fall?
Can you sue a nursing home for a patient's fall?
Can you sue a nursing home for someone falling out of bed?
Nursing homes are responsible for the health, well being, and general safety of their patients. While accidents happen, not every accident is at the fault of the nursing home. So, as to answer these questions, you can only sue a nursing home for a bed fall injury if you can prove that the injury was caused by the neglectful care of the nursing home facility or staff. Proving negligence can be somewhat challenging as to do so you have to compare the care you or your loved one received the care another reasonable nursing home may receive. There are also a variety of elements that go into proving negligence when it comes to bed fall injury lawsuits. Those elements are as follows:
Duty: Possibly the most important element of any medical negligence case, the plaintiff (patient) must be able to prove that the defendant (nurse or nursing home) had some legal duty to provide reasonable care.
Breach: The plaintiff must be able to show that the defendant broke their legal duty through particular an action or failing to act appropriately.
Causation: The plaintiff must be able to show that the defendant's actions, or inactions, directly caused the damages that the plaintiff is seeking compensation for
Damages: The plaintiff should be able to show that there were specific damages. These damages can be proven through a presentation of medical bills or an evidence of a loss of wages.
All of these elements need to be shown in court in order to have a viable nursing home bed fall injury lawsuit. If you are able to show evidence of negligence you may wish to hire an expert lawyer experienced in bed fall cases to file a lawsuit against the nursing home. While it is within every individual's right to be able to represent themselves in court, it can be difficult to navigate the complexities of a medical negligence lawsuit alone. This is especially true with nursing home facilities, as it is likely that they have the resources to employ a whole host of legal professionals to defend their cases.
How Normandie Law Firm Can Help
If you or a loved one has suffered a bed fall injury as a result of the neglect or misconduct of nursing home staff, you may be entitled to monetary compensation for all the damages that you have suffered. If you file a claim with our San Diego-based law firm, you could find some, if not all, of these following expenses compensable:
The costs of any further medical care
Any future medical care and treatment
A loss of income and loss of future earnings due to long-term recovery or permanent disability due to the accident
Any non-economic damages include emotional distress, trauma, PTSD resulting from the accident, pain and suffering, and anxiety.
An accomplished attorney with expertise in bed fall injury lawsuits can help bring you a settlement.
Free Consultation and Zero Fee Guarantee
Victims of patient bed fall injuries can contact our law offices to learn more about how to receive compensation for their injuries. Our team of experienced lawyers is committed to ensuring every one of our clients has the resources to put up a fair fight for their burn injury case. As a show this commitment to you and your case we offer our clients the benefits of a zero fee guarantee policy. Under our zero fee policy, all clients don't pay for our services until their case is won. If you feel in need of a second opinion, second opinion case reviews are also free under this policy. Call now for a free consultation with an experienced attorney, and we can guide you down the path of receiving proper compensation for your damages.