Birth control is a method used to prevent pregnancies. Some methods of birth control include condoms, intrauterine devices (IUDs), pills, vasectomy, and tubal ligation. Almost 99% of women of reproductive age (15-44) who have ever been sexually active have used at least one method of birth control. About 62% of all women of reproductive age are currently using birth control. Birth control usually comes accompanied by a list of possible side effects that usually include headaches, dizziness, and nausea.
IUDs are considered one of the most efficient birth control methods. Mirena is an IUD that is over 99% effective at the prevention of pregnancy. This hormone-releasing contraception is placed into the uterus and can last up to five years.
The Mirena website praises the simplicity behind the IUD. It is quick to place and requires really no maintenance besides monthly check-ups to ensure it is still correctly placed. Likewise, the website states a few side effects of using this method of birth control.
Risk of pelvic infection
Risk of IUD attaching to or going through the uterus
Life-threatening pregnancy and loss of pregnancy
Loss of fertility
Ovarian cysts
Bleeding and spotting
Over 150 women who have been on Mirena would add Pseudotumor Cerebri to the list of side effects. A total of 150 women have submitted lawsuits against Bayer—the manufacturer of Mirena. These women claim that Bayer understated the risks and side effects associated with the Mirena IUD. The women have experienced a pseudotumor cerebri (PTC).
What is pseudotumor cerebri?
A pseudotumor cerebri is a false tumor. This condition increases pressure on the brain as a result of an excess level of cerebrospinal fluid inside the skull. PTC can affect children and men; however, it occurs most commonly in obese women between the ages of 15 and 44. Symptoms of this condition resemble symptoms of a brain tumor.
Symptoms of Pseudotumor Cerebri
Pseudotumor Cerebri is characterized by symptoms that mimic symptoms of brain tumors. These symptoms may include:
Moderate to severe headaches
Ringing in ears
Nausea, vomiting, or dizziness
Blurred and/or dimmed vision
Brief episodes of blindness
Double vision
Light flashes
Neck, shoulder and/or back pain
As you can see, most symptoms are related to vision. The increased level of cerebrospinal fluid in the brain results in added pressure being placed on the optic nerve. In an eye exam, the optic nerve will appear to be swollen. Failure to commence treatment may result in permanent vision damage.
Treatments for Pseudotumor Cerebri
Before proceeding to treating pseudotumor cerebri, a doctor may order an MRI or a CT scan to rule out any other issues that may result in the same symptoms. The doctor may also order a spinal tap. The purpose of the spinal tap is to measure the pressure inside the skull. The doctor will remove some cerebrospinal fluid for testing purposes.
Glaucoma Drugs — Glaucoma drugs like acetazolamide may help by reducing the production of the cerebrospinal fluid. If production of the cerebrospinal fluid decreases, the amount of pressure in the brain should also decrease.
Diuretics — Powerful diuretics, like furosemide, may help by reducing fluid retention. Fluid retention is decreased by an increased urine production.
Migraine Medications — Migraine medication can help relieve the severe headaches caused by PTC.
Optic Nerve Sheath Fenestration — This procedure involves cutting an opening into the membrane that surrounds the optic nerve so that excess cerebrospinal fluid can be removed.
Spinal Fluid Shunt — This procedure involves a doctor inserting a shunt into the brain or lower spine to drain any excess cerebrospinal fluid.
Mirena Birth Control Pseudotumor Class Action Lawsuit
The lawsuit claims that levonorgestrel, the hormone released by the Mirena IUD, can heighten the risk for pseudotumor cerebri. There is a list of all of the allegations against Bayer, the pharmaceutical company behind the Mirena IUD.
Bayer knew or should have known about the increased risk or PTC
Bayer failed to warn about the dangerous side effects of the IUD
Bayer engaged in misleading marketing
Bayer masked the dangerous side effects of the IUD
Bayer failed to provide warnings about PTC
Bayer knowingly produced and sold a defective product
Compensation
You may be eligible to receive the following compensation for your injuries.
Medical Expenses — The doctor visits before being diagnosis with PTC can be multiple. After you have been diagnosed, you will be potentially subjected to various different tests and examinations to determine the severity of your injuries. Any treatment you have previously had because of your injury, as well as any treatment you will need in the future is eligible to be compensated.
Loss of Wages — You may be unable to work for some time while you are under constant medical care. You may be compensated for this based on your wage history. If the PTC causes permanent vision damage, you may never be able to work at the same level that you did before your injury. If this is the case, you may be compensated for the wages that you will lose. This amount is projected based on your wage history and on the years you would have continued to work.
Pain and Suffering — Your injury most likely caused you a lot of pain and suffering. You may be compensated for the physical pain, as well as for the mental and emotional pain. Experiencing pseudotumor cerebri with the Mirena IUD, may leave victims with anxiety and posttraumatic stress in regard to going on any type of birth control in the future.
File Your Claim
If you have been diagnosed with pseudotumor cerebri after using the Mirena IUD as a method of birth control, you should contact a Mirena IUD pseudotumor class action lawsuit attorney. Contact an attorney as soon as possible. Remember you only have two years from the day of your injury. Do not worry if you are not sure when you were injured. The Statute of Limitations extends to two years from when you first discovered your injury. That can be translated into the statute of limitations extending to two years when a doctor diagnosed your pseudotumor cerebri. If you miss the Statute of Limitations, you may lose your right to sue and receive compensation.
Contact Normandie Law Firm today! You must talk to a Mirena birth control pseudotumor cerebri attorney in Los Angeles. It does not matter if you are in Los Angeles, New York, Chicago, Houston, Dallas, Phoenix, Philadelphia, San Antonio, San Francisco, or San Diego. Our attorneys have experience handling cases like yours. One of our Mirena birth control pseudotumor cerebri lawsuit attorneys will help you understand your case and understand your rights. Come talk to one of our attorneys and file your Mirena birth control brain tumor lawsuit. Here at Normandie Law Firm, we want you to exercise your rights and participate in the Mirena birth control pseudotumor cerebri (PTC) class action lawsuit. Our Los Angeles class action lawsuit attorneys are available to answer all of your questions.
The Normandie Law Firm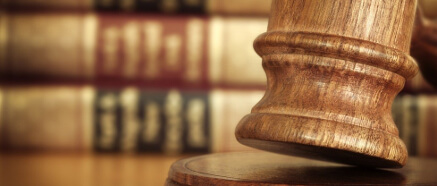 Call now to schedule a free consultation with a Mirena class action lawsuit attorney in Los Angeles. That is right; you can start the process of filing a claim for a Mirena IUD pseudotumor cerebri class action lawsuit for free. If you already have an attorney at another law firm, you may want to get a second opinion on your case. Normandie Law Firm is a Los Angeles law firm that is experienced in all types of personal injury claims. We understand how you may be feeling and are committed to giving you all the information you need to succeed. Come in for a free second opinion. We will answer all of your questions and address any of your concerns.
FREE LEGAL CONSULTATION: We know that your injuries caused mental, emotional, and financial strain on you. We want you to be able to relax and not have to worry about paying any upfront fees. We offer our clients a Zero-Fee guarantee, so do not worry about paying anything. Our law firm is strictly contingency-based. This means that you will not have to pay anything unless our lawyers win your case. Normandie is a Mirena IUD pseudotumor cerebri law firm. We will fight for your rights, no matter if you are anywhere in California, Texas, Florida, Michigan, North Carolina, Georgia, or Virginia. We are here for you.