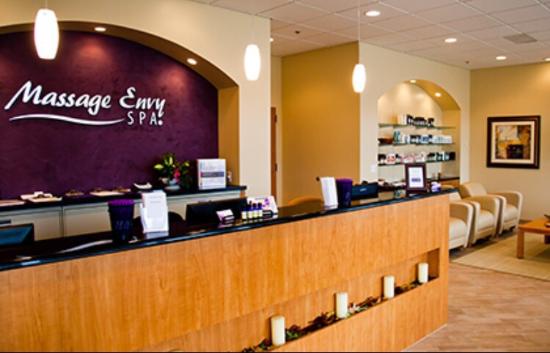 There have been numerous reports of sexual assault by massage therapists at the Massage Envy business that has locations set up across the United States. These reports have come out against numerous individuals, and some reports claim that the assaults happened over a period of years. It is important that victims of these crimes receive some form of justice for their damages, whether in the form of punishment of the perpetrator or monetary compensation from the company. Sexual assault is a grievous crime in and of itself, and when it is committed at a facility that features people who are in vulnerable states due to being mostly nude and defenseless, it warrants further punishment. Our attorneys at the top-rated Los Angeles law group, Normandie Law Firm, are here to help victims of sexual assault at Massage Envy parlors receive the compensation they deserve and to make sure their lives go back on track in the wake of their injuries and issues. Clients have called us with questions regarding these situations and many others; examples of these questions include:
Can I file a lawsuit against Massage Envy for inappropriate sexual touching?
Where can I find a lawyer to sue a massage therapy parlor for rape?
I need to find law firms with experience in massage therapist sexual abuse cases. Who can I call?
I need an experienced attorney for massage therapist sexual assault lawsuits. Who should I call
Can you sue a massage parlor for groping you?
Defining Sexual Assault
Sexual assault is defined sexual contact carried out by an offender against the consent of another. There are different actions that can be considered sexually assault, but they all involve ignoring someone's personal space and consent to be approached and engage in sexual behavior. These acts may not all be physical, however, and are carefully enacted by perpetrators who know the consequences of their actions and want to prevent any heavy charges from being filed in the event of legal action.
Sexual assault can include unlawful touching or groping, inappropriate touching, illegal touching, molestation, sexual abuse, rape, lewd remarks, sexual harassment, and more. There are varying degrees or levels of sexual assault, and the extent to which the victim was helpless can affect the potential punishment for the crime. For example, minors are almost always protected by the law and punishments are much more severe against those who have sexually harassed them instead of legally aged adults. Similarly, if the victim were defenseless – unconscious, drugged, drunk, or otherwise incapacitated – there is a higher chance for a harsher punishment.
Injuries, excessive use of force or weaponry, and intention to cause harm can all contribute to sexual assault cases. The common defense is that an act did not warrant sexual assault, which can usually be countered with the presentation of evidence to the contrary. Similar actions have been called sexual assault for years, and massage therapists who commit these crimes are no exception.
You should be aware of some legal nuances regarding sexual assault, however. For one, there is no distinctive sexual assault tort; it is a subset of assault and battery, and your lawyer will be able to assist you in suing for the proper damages. Further, there is a statute of limitations that you must adhere to if you want to file a claim. This time limit is 2 years from the date of the injury or from the date that you were made aware of the injury. If you hesitate and do not file your claim in a timely manner, there is the chance that your case will be thrown out or not even considered The statute of limitations exists to prevent people from dredging up old harms, and it helps preserve the integrity of the case. Evidence may disappear, stories and recollections may grow fuzzy and inaccurate, and there may not be much that can be gained, regardless of the outcome of the case.
An experienced attorney who has dealt with sexual assault cases can be of great assistance to you and will be able to answer all your questions regarding legal information.
Massage Envy's Sexual Assault Incidents
Massage Envy, a chain of massage parlors present across the country, has come under fire for its therapists committing sexual assaults. A recent article was released that outlines some of the allegations against a therapist, while other names have been released elsewhere. The article says that a 27-year-old man, Habtamu Gebreselassie, had previously assaulted women in another state and had continued to do so upon being relocated.
The problem with this is apparent: Massage Envy claims to have a zero-tolerance policy with respect to therapists who are accused of sexual harassment – the perpetrators are fired, the incident is internally investigated, and necessary legal action is taken. However, there has been evidence that shows these claims are untrue. Instead of firing an employee for a sexual offense, the company has elected to merely transfer him to another facility. There is often no training provided for internally investigating these claims, and thus, investigations do not happen often at all. Finally, the company has a tendency to not compel the locations to report the incidents to the police as the negative press would likely hurt business. In these instances, our lawyers can sue Massage Envy or other massage parlors that do not adhere to their business principles and allow customers to be injured because of the company's negligence.
Another large issue with instances of sexual misconduct involves the difficulty in setting a precedent. Many victims do not report their injuries at all, whether to the Human Resources department at Massage Envy or to the local police. As a result, many therapists and companies get away with these crimes. Our Los Angeles massage parlor sexual assault lawyers will make sure that the necessary actions are taken to bring you justice and fair compensation.
Massage Envy is not a localized company. It has locations across the United States, and if these sexual assaults occurred in Washington, they can occur anywhere. There are Massage Envy locations present in such locations as San Diego, San Francisco, Las Vegas, Fresno, Modesto, Houston, Dallas, Texas, Austin, San Antonio, and El Paso. They actually have facilities in all but one state.
If you find yourself the victim of inappropriate touching or any other kind of sexual harassment at a Massage Envy parlor, contact us to sue a massage place for sexual assault and battery.
Receiving Compensation
The only way to earn compensation for a sexual assault claim is through a civil case. These cases do not have the opportunity to send the perpetrator to jail; because of this, however, courts are more lenient in providing proof, whereas in criminal courts, the guilt of the defendant must be shown without any reasonable doubt.
The common questions regarding these cases involve being able to sue Massage Envy for sexual assault in addition to the individual responsible. The answer is yes, you can sue the parlor for its role in your assault, and yes, our law firm can sue Massage Envy for you.
When filing a claim against Massage Envy, you should be aware of what you can earn in a settlement. These types of monetary compensation can include:
Medical Expenses: Both past and future medical bills can be covered. You will have to provide a doctor's note or testimony that you will require additional treatments and should possess your bills to present as proof. You can be covered for hospitalization, surgery, medication costs, and more.
Lost Wages: If you were kept out of work due to your injuries, recovery time, or necessity for court dates and other hearings, you can be reimbursed for your lost income, both from the past and future.
Property Damage: If you had any belongings that were damaged in the assault, they can be covered, reimbursed, or replaced.
Pain and Suffering: Often, the more debilitating injuries in sexual assault cases are those that result from the incident. These traumas include PTSD, fear, anxiety, mental scarring, psychological problems, and emotional damage.
Punitive Damages: In instances where the defendant acted in gross negligence or with the express intention of causing harm, he can be hit with punitive damages, which are additional forms of compensation. Many courts may view these damages as excessive, however; thus, only a skilled lawyer from a massage parlor sexual assault law firm will be able to win them for you.
How Normandie Can Help
Call us today to speak with an attorney who can help you file a Massage Envy sexual battery lawsuit. You can have all of your questions answered regarding the law behind sexual assault, the potential earning value of your case, and the litigation process. We will be able to help you get started on taking legal action. Our experienced attorneys are empathetic and will make sure you are comfortable every step of the way. You are entitled to a free compensation when you call us.
Further, if you choose us to represent you, you are given the zero fee guarantee. This promises that you will pay no out of pocket expenses for our services. We only receive payment if we win your case, and our fees come from the settlement we've earned for you. If we do not win, you do not owe us anything at all.
Contact us at Normandie Law Firm today to speak with a massage therapy sexual assault attorney in Los Angeles.