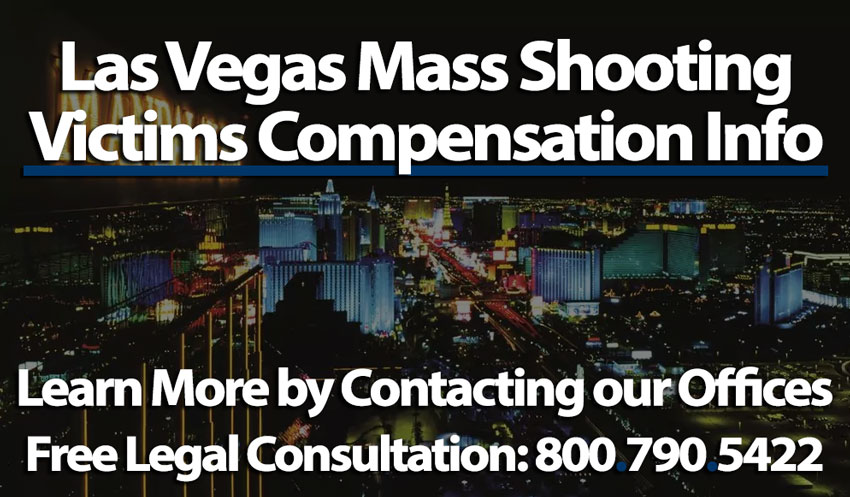 The shooting that occurred on October 1st, 2017, marked the deadliest mass shooting in U.S. history. Stephen Paddock, 64, checked into the Mandalay Bay Casino 3 days before he opened fire on the crowd gathered across the street at the Route 91 Harvest Festival where numerous musical acts were performing. He fired hundreds of rounds from automatic and modified semi-automatic weapons into the crowd of 22,000 patrons. After a 10 minute onslaught, Paddock took his own life by a gunshot wound to the head when he realized police were storming his room. In the wake of the incident, it was revealed that Paddock killed 58 people and wounded over 500 others. These victims deserve compensation for their injuries, and though Paddock's estate will certainly pay out its fair share of restitution, other entities can be held partially responsible. Our team of attorneys at Normandie Law Firm is investigating just how responsible Mandalay Bay was in allowing the shooting to happen. Our clients have asked questions about this liability; examples of these queries include:
Can I sue Mandalay Bay for negligence in the Las Vegas shooting?
Is Mandalay Bay liable for my injuries?
What can I earn if I file a lawsuit against Mandalay Bay?
Examples of Mandalay Bay's Liability
There are numerous issues with the way Mandalay Bay handled the situation with Paddock, both before and during the assault. The fact that the casino had or should have had multiple opportunities to alert police to the suspicious behavior of Paddock is enough to hold them responsible for some of the injuries.
For starters, there were no metal detectors present at the hotel. This would have allowed hotel staff to search Paddock's luggage and have him reveal his arsenal ahead of time. Although firearms are legal to carry in Nevada, private businesses may disallow patrons from entering if the patrons are carrying weaponry. Casinos and resorts on the Las Vegas strip have a blanket ban on all firearms, and Paddock's ability to bring over 20 rifles and other guns into his 32nd floor suite shows Mandalay Bay's negligence.
Paddock was not checked up on throughout his stay. Despite being in the hotel for 3 days before he began to fire on the crowd at the festival, hotel staff did not ring his room to see if he were there, if he needed anything, or if he had left. In fact, no cleaning staff had even tried to enter his room. Other workers were not present on the floor, and this lack of staff and security presence adds to the hotel's liability. Paddock had installed security cameras outside of his room to alert him to police presence or any intervention. No one found these cameras to be suspicious because no one had gone there to examine anything.
Delayed Response Time from the Casino
Even though all of these signs pointed to an imminent disaster, Mandalay Bay missed a crucial moment that could have helped save lives.
Prior to shooting at the crowd below, Paddock fired over 100 rounds through his door at security guard Jesus Campos, striking him and leaving him unable to escape. Campos reported the gunshots to hotel staff, but to no avail. Campos had been sent to the floor to examine a jammed fire door. A building engineer, Stephen Schuck, also reported that a gunman had fired him. According to Mandalay Bay, the hotel had called police to report the gunman after he had begun firing at the crowd gathered at the Route 91 Harvest Festival.
This leaves a period of 6 minutes, according to the Las Vegas Police Department's time table, between the first attack on the guard and Mandalay Bay's phone call. This means that Mandalay Bay was aware of an active shooter on its premises for a fair amount of time and hesitated to take further action. A refusal like this can lead to further negligence on the behalf of the hotel, and can put the business at risk to suffer more lawsuits.
Taking Legal Action
If you or a loved one were injured in the Mandalay Bay shooting, you may be able to file a lawsuit against Mandalay Bay and collect compensation for your damages. The hotel can be claimed to have been negligent in its duties and did not protect its patrons. It did give its due diligence in making sure that dangerous customers were kept out of the hotel and it did not take proper action when faced with an emergency. This can be attributed to improper training for an emergency situation, or it can be said to be pure nonchalance. Whatever the reasoning, Mandalay Bay can be held partially responsible for the injuries sustained by those at the festival.
In filing a personal injury lawsuit or joining a class action lawsuit against the resort, you may be able to earn the following forms of compensation:
Medical Bills: You can be compensated for medical expenses resulting from your injuries. This includes surgery, hospitalization, medication, ambulance costs, treatment fees, and physical therapy. If you require future medical services, those bills can also be covered.
Lost Wages: A gunshot wound or trampling injury can keep you out of work for weeks. If you missed work due to an injury from the shooting, you can be reimbursed for those lost wages. Further, if you require additional medical assistance or need time to heal, that future income can also be reimbursed.
Pain and Suffering: Many victims will walk away from the mass shooting with emotional damage. It is not uncommon for victims to be mentally scarred after traumatizing events. You can receive compensation for these mental injuries, including fear, anxiety, psychological issues, and PTSD.
Our attorneys at Normandie Law Firm can help you earn the maximum settlement in a personal injury claim.
Normandie's Assistance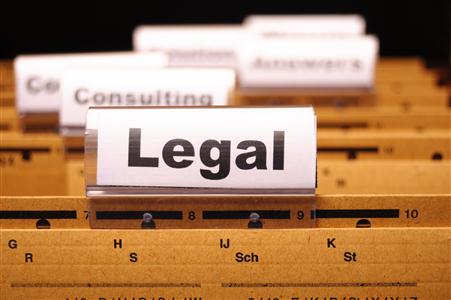 We believe that Mandalay Bay should be held partially responsible for its role in the Las Vegas shooting. Though Paddock is completely at fault, the casino did not protect its patrons and nearby individuals to the best of its ability, and it should be made to pay for its negligence. Our team of lawyers is ready to fight for your rights as a victim and earn the necessary compensation for you to move forward in the healing process. We will aggressively fight for a fair settlement and will take your case to court if we have to.
Call us today for a free consultation on your claim, and one of our attorneys will speak to you about the legal process, the compensation you can earn, and what Mandalay Bay may be responsible for. You can ask us any questions you want about liability and how a claim can be filed.
We offer you a zero fee guarantee on your claim. If we don't win your case and bring you a settlement, you don't owe us anything. In the event we do win, our payment comes from the settlement itself, guaranteeing that your own personal savings remain untouched. Your financial security and health are both important to us, and we want to do everything we can to protect both.
Contact Normandie Law Firm today to speak to a professional attorney about suing the Mandalay Bay casino for negligence.