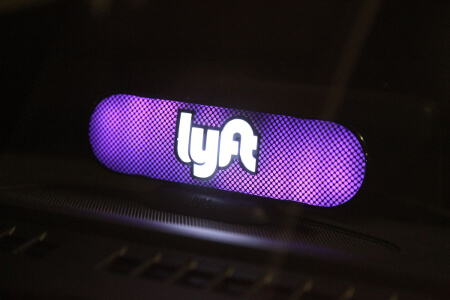 Sexual assault and battery can cause truly damaging and long-lasting effects on those who suffer from it. While it can happen anywhere, and be inflicted by anyone, there is an enormous amount of fear surrounding sexual assault, battery and the rising popularity of app-based rideshare companies. These app-based rideshare companies commit some resources to ensuring their driver's act and behave accordingly. However, these things can still happen, no matter some safeguards and background check an app-based rideshare company can employ. When this is the case, and a passenger experiences sexual assault by a rideshare driver, the assaulted passenger can then file a lawsuit against the company for a violation of their passenger rights. The company of focus in this article is the rising star, Lyft. At Normandie Law Firm, one of the top Los Angeles law groups, our accomplished attorneys with experience in sexual assault cases can help you sue Lyft or the Lyft driver so that you can collect compensation for the damages that you have had to endure. If you have any questions after reading this article, please feel free to contact our top-rated law firm for a free consultation by one of our experienced lawyers.
The Popular App-Based Rideshare Company: Lyft
App-based rideshare programs have recently increased in popularity over the past couple of years due to their convenience and efficiency of being able to get a ride from point A to point B. App-ride share programs assist in helping the everyday person get around through the simple use of a smartphone app. With this app, riders can hail a personal taxi to pick them up and take them wherever they need to be at any time of the day. These rideshare services are in most cases, more efficient, and less expensive than common taxi cab services. In fact, this stark difference in efficiency has caused a steep decline in the demand for common taxi cab services. This competition has caused some disputes between taxi cab drivers and app-based rideshare companies which have moved in and disregarded the systems that they have so swiftly replaced. There are a large number of these rideshare companies, and they are most accessible in large cities like Los Angeles, San Francisco, and New York. While the focus of this article is on the company Lyft, we've comprised a list of other rideshare companies used around the world:
Uber
Lyft
Gett
Juno
Curb
Via
Summon
Bridj
Way2Ride
Arro
Flywheel
These are just a few of the app-based rideshare providers in use today. It is important to note that all of these companies are expected to act and adhere to the guidelines of common carriers. As common carriers, these rideshare companies are expected to uphold the safety and security of their passengers. The company of focus for this article, Lyft, is one of the most popular rideshare services in the country, acting in direct competition with the current champion Uber. Lyft separates itself from Uber, by creating a more wholesome relationship between driver and company. Lyft was launched in 2012, in the city of San Francisco. Today Lyft operates in approximately 300 U.S cities and provides an estimated 18.7 million rides a month. The company advocates the security and safety of its passengers, by monitoring all Lyft drivers 24/7 while they are in service. However, oversights happen, and when one of these oversights results in the sexual assault, battery, or any other damage of a passenger, Lyft should be considered for the damages. For more information, call a lawyer experienced in sexual assault cases.
Sexual Assault and Battery
Sexual assault and battery can leave its victims with a wide range of damages, some of which may even last a lifetime. When someone inflicts harm on another through sexual assault or battery, the victim has every right to pursue legal action against them. This is particularly the case Lyft drivers, as they are expected to carry passengers from one point to another safely. When this expectation of safety is violated, the Lyft driver and the Lyft company could be sued for the damages caused. However, filing a lawsuit can be incredibly complicated, and it is helpful to understand the details surrounding these injuries. An expert attorney with experience handling sexual assault claims can give you more details.
Sexual Assault
Sexual assault is considered to be any unwanted sexual contact or behavior that occurs without the consent of the victim. Listed below are some common forms of sexual assault:
Attempted rape
Fondling or unwanted sexual touching
Forcing a victim to perform sexual acts, such as oral sex or penetrating the perpetrator's body
Penetration of the victim's body, also known as rape.
Rape is probably the most damaging form of sexual assault, and it involves the sexual penetration of a victim without their consent. Victims of rape can suffer a wide variety of injuries, as in some cases a form of force is involved in getting a victim to comply to their sexual contact. Beyond the physical damages that are likely to occur after a case of rape, or severe sexual assault there are some emotional injuries that a victim could suffer from for a lifetime. These emotional injuries are listed below:
Depression:
Flashbacks
Post-Traumatic Stress Disorder
Self-Harm
Sexually Transmitted Infections
Eating Disorders
Dissociation
Sleep Disorders
Battery
Battery is considered as the intentional or harmful touching of another individual without their consent. The statutes that define battery tend to vary upon jurisdiction, however, a battery offense typically requires all of the following:
Intentional touching
The touching must be harmful or offensive
No consent from the victim
Depending on the jurisdiction, battery is paired with assault. Assault is defined as the threat or intent to harm another, although no contact is ever made. Assault is graded by three different degrees. These degrees of assault are listed as follows:
First-Degree: Involves use of dangerous weapon
Second-Degree Assault: Also involves the use of a dangerous weapon but varies depending on the intent behind the bodily harm or the level of bodily harm.
Third-Degree: This form of assault occurs when a person attempts to injure another person, but does not, or when a person does injure a person, just not physically.
Lyft Sexual Assault Lawsuit
Companies that center their business around the transportation of others must ensure the care of their passengers. When a passenger experiences sexual assault or battery by a Lyft driver, the passenger has every right to retain a Lyft sexual assault lawyer to help in filing a lawsuit against both the driver and the company. However, like all sexual assault and battery lawsuits, it is vital that you can prove the fault of the party responsible. When proving fault and pursuing a lawsuit it is in, your best interest to retain a Lyft sexual assault lawyer to assist you in doing so effectively. It is also helpful to understand the subtle nuances that go into filing a lawsuit against a Lyft driver, or the Lyft Company itself.
With every sexual assault lawsuit, there are two avenues by which the victim can pursue compensation for their damages. These two avenues are filing a lawsuit as a civil case, or as a criminal case. Criminal lawsuits are often incredibly difficult for the victim as they are asked to relive their experiences to a jury of strangers. If the defendant is found 'not guilty,' by said jury, the victim could be put through further feelings of victimization. Civil lawsuits may be a better outcome for sexual assault victims, as the burden of proof is far lower. However, the victim would not be filing a lawsuit for sexual assault, exactly, but rather for the harm that the victim had experienced. For instance, if a Lyft driver raped an individual, that victim could file a civil lawsuit, but they would be filing a lawsuit for a wrongful act that brought harm to the victim, and may, in that case, cause a lesser sentence.
As always, there is no guarantee whether or not you will receive a positive outcome for your lawsuit. For this reason, it is incredibly important that you seek representation from a skilled attorney who has experience in sexual assault and battery.
How Normandie Law Firm Can Help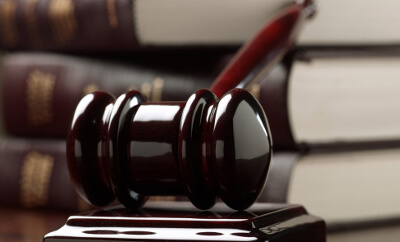 Having a qualified attorney on your side can mean the difference between filing a successful claim for compensation and having your case dismissed from court entirely. At Normandie Law Firm, our Lyft sexual assault lawyers can guide you through the process of building your case, filing your claim, and providing the resources and support to earn the compensation that you deserve for your damages. While our attorneys are based out of Los Angeles, we also practice in San Jose, Oakland, San Francisco, Sacramento, Fresno, San Diego, Orange County, Stockton, Bakersfield, and throughout the entire state of California.
Free Second Opinions
Some attorneys are lazy, and will sign you up to their firm but will disappear once your name is on the paper as they are busy signing up more cases. In these instances, their business is based more on volume and will attempt to sign up as many cases as possible. In turn, they will spend less time on cases resulting in severely reduced settlements. Our firm will not treat you like a number. We will be in communication with you throughout our lawsuit and will treat you like family. So if you already have an attorney don't worry, we'll give you a second review of your case 100% free of charge.
Zero Fee Guarantee-No Upfront Fees Ever
If you contact our law offices today, we can walk you through the complicated process of filing your claim completely free of charge. An experienced attorney will be available to take your call.
FREE CONSULTATION: As a show this commitment to you and your case we offer our clients the benefits of a zero fee guarantee policy. Under our zero fee policy, all clients don't pay for our services until their case is won. If you feel in need of a second opinion, second opinion case reviews are also free under this policy. Please, feel free to give us a call, and we can guide you down the path of receiving proper compensation for your damages. You can speak with an attorney with expertise in sexual assault injury lawsuits today.