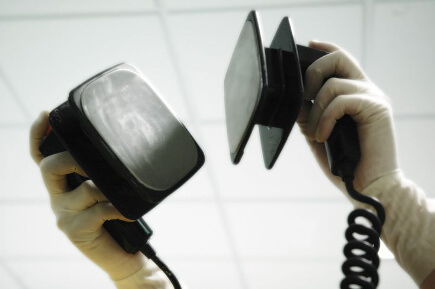 At Normandie Law Firm, one of the top law groups in Los Angeles, our experienced lawyers field calls from clients who are curious over the recent recall of implanted heart defibrillators by St. Jude Medical. These defibrillators can malfunction and raise the risk of injury in individuals who have the objects implanted in their chests. It is important to know when you were outfitted with a defibrillator; if it were any of the Unify, Fortify, or Quadra models, your battery may have depleted to a lithium cluster. Some of our clients were affected some time ago, while others have been affected fairly recently. You must keep in mind the statute of limitations when dealing with product liability claims and injuries stemming from faulty devices. Clients may not know all of the necessary information to go along with these claims and how to work within time restrictions. They ask us questions like:
What is the statute of limitations in California to sue for defective St. Jude defibrillator?
How long do I have to file a claim for a defective product?
Can I sue St. Jude for a defective defibrillator?
Information on Recalled Defibrillators
St. Jude Medical implanted patients with defibrillators in order to help correct issues of arrhythmic heartbeats and other heart problems. The sped up and slowed down heartbeats of some patients could be corrected with the help of these Implantable Cardioverter Defibrillators (ICDs) and Cardiac Resynchronization Therapy Defibrillators (CRT-Ds). The defibrillators use electric shocks to regulate the heart's rhythm and prevent it from overexerting itself or slowing down. This can help prevent cardiac arrest and other heart problems from occurring, if only long enough to pursue immediate medical attention.
The reason for the recall stemmed from the batteries within the defibrillators dying after a short period of time. The batteries would have lithium buildups, called lithium clusters, inside of them, and essentially short-circuit the battery; therefore, no electric shocks would be produced when they needed to be, and the heart's rhythm would be unaffected.
The problem is apparent with respect to the statute of limitations: the defibrillator may have short-circuited within days of being implanted, and the injury may have occurred years later. This can confuse some patients, as they may believe the statute of limitations applies only to the date of the malfunctioning of the product as opposed to the date of the injury. An expert attorney who has experience in product liability cases can help you learn more about the statute of limitations.
Statute of Limitations Information
The statute of limitations on product liability claims in the state of California is two years from the date of the injury. For example, if the defibrillator was implanted in your body in April of 2015, but there were no injuries coming from its short-circuiting until August 2017, you would have up to two years past the date of the injury to file a claim: that is, until August 2019, the exact day of which would be the last day to file a lawsuit. This is confusing, as most clients believe April 2017 would be the last possible time they have to file a claim, and if a product causes no injury after that, the company is essentially off the hook.
While there are some exceptions – you cannot file a claim against a company that is no longer in operation, for instance – you will be able to file a claim in this case. Additionally, because of the sheer amount of affected products (over 250,000 defibrillators were recalled, while over 300,000 were said to be implanted into patients' chests), there is the chance that you can join a class action lawsuit against St. Jude Medical. This will place you in a lawsuit filed on behalf of many parties.
The reason the statute of limitations was created was to give all parties equality in a lawsuit. As noted before, if you could pursue damages from a defunct company by suing those associated with the business, that would be quite unfair; further, over the course of years, eyewitness accounts can differ, memories can become foggy, and injuries can heal perfectly with no signs of long-lasting damage. It also ensures that all legal action is swiftly taken and cases do not sit around waiting to be resolved or litigated. No timeline to sue makes court cases difficult and drawn out.
There are exceptions to the statute of limitations, however. For example, the statute of limitations to filing a product liability claim in California is two years from the date of injury. However, if the responsible party leaves the state, the time limit is temporarily suspended. Even though this is not likely due to St. Jude being a medical entity, it can occur in the case of doctors and medical malpractice cases. More likely, if there is a time of war or military service, the statute of limitations is momentarily suspended until the individual returns.
For further information on exceptions to the statute of limitations, contact an accomplished attorney who has experience handling product liability cases.
Types of Compensation
With a product liability claim, you are able to collect compensation for medical coverage, lost wages, property damage, and pain and suffering. A skilled attorney with expertise in product liability injury lawsuits will be able to help you earn a sizeable settlement.
Medical costs include surgery, hospitalization, ambulance fees, and physical therapy. Lost wages pertains to the amount of time you spent out of work due to the malfunction of the defibrillator. Both of these damages can be collected in past and future form.
Additionally, property damage can be recovered if you damaged any belongings while sustaining the injury; for example, it is possible that you needed shock therapy while driving, but the defibrillator's battery had run out; you then proceeded to get into a car accident. It may be possible to recover damages to the vehicle and other belongings in the car.
Lastly, pain and suffering restitution is possible if you sustained any emotional ordeal because of the malfunction, such as anxiety, fear, PTSD, and psychological damage. It can be quite harrowing to go through an episode where your defibrillator does not work, and you can be adequately compensated for these damages.
Our Promise to You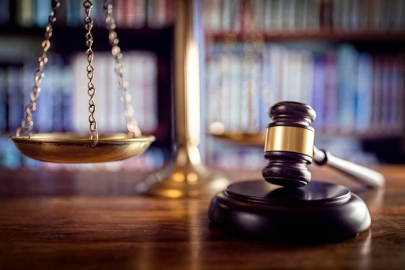 At the top-rated Normandie Law Firm, we make sure that you do not miss the deadline to sue the company for your damages. We will not miss the California statute of limitations for St. Jude defibrillator battery lawsuit if you come to us. Our qualified team of attorneys with experience in product liability cases is responsible and experienced, and we are always on top of our cases, whether they are product liability claims with one plaintiff or class action lawsuits involving dozens of clients. You won't have to worry about missing the California SOL when you choose us to represent you.
The defibrillator problem can be potentially life-threatening. Call us today to schedule a free consultation with an experienced attorney and we will help you understand the litigation process, walk you through filing your claim, and discuss your injury with you. No client is too far for us to represent. We can take cases in Los Angeles, all of California, San Antonio, Houston, Dallas, Austin, Texas, New York, Chicago, and Philadelphia.
Further, our clients are all offered zero fee guarantees. You are not required to pay any expenses for our legal services from your pockets. Our representation of you in court is completely free and remains so even if we lose your case. If we win, our fees come from the settlement we've won; that way, you experience no economic loss whatsoever.
For more information on the statute of limitations in California regarding product liability claims and St. Jude Medical's recalled defibrillators, contact Normandie Law Firm today. A lawyer experienced in defective defibrillator cases will be able to take your call.