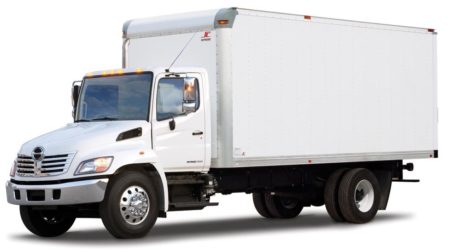 If you or a loved one has been injured as the result of a rental truck accident you may be entitled to significant monetary compensation. Filing a rental truck accident lawsuit, however, can be a challenging endeavor if taken on alone. Having a skilled attorney with expertise in rental truck accident injury lawsuits is key to any successful truck accident compensation claim. At the top-rated Normandie Law Firm, our qualified lawyers with experience handling rental truck injury cases can guide you through the process of building your case and filing a claim for damages. Contact our top law offices and receive a free consultation with an experienced attorney.
Rental Truck Accidents & Injuries
If you or a loved one is injured as the result of a rental truck accident, the driver or rental truck company can be held liable for damages. Truck injuries can range from minor bumps and bruises to incredibly debilitating conditions that require extensive medical care and prolonged disabilities. Listed below are some of the common injuries that a victim can suffer from a rental truck accident:
Back and Neck Injuries
Broken & Fractured Bones
Head Injuries (TBIs)
Internal Injuries
Rib and Torso Injuries
Seatbelt Injuries
Spinal Cord Injuries and Paralysis
Wrongful Death
These damages could be incredibly difficult to suffer without compensation if the damages were inflicted wrongfully. While a neglectful rental truck driver can be sued for damages, a rental truck company can also be held responsible for issuing compensation to victims. Bulleted below are some of the major truck rental companies in the United States:
U-Haul
United Rentals
Hertz
Enterprise Rent-A-Truck
Budget Truck Rental
Penske
Ryder Rental Truck Company
Northgate
Avis
National
Dollar
Sixt
These are just a few of the large truck rental companies that could be found responsible for the damages of a rental truck accident. A rental truck accident is quite similar to any other automobile collision that involves commercial trucks. However, in most cases, the rental truck company is not fully aware of the capabilities, or lack thereof, of the drivers they are renting too. Neither is the driver fully aware of the state of the vehicle they are renting, nor the policies in which a rental company follows to ensure the vehicle is in the best capable condition. Because of this, accidents that involve rental trucks occur quite frequently and can be especially difficult to discern who is responsible for the damages.
Building a rental truck accident lawsuit can often be a challenging endeavor because of this difficulty to place fault. In some situations, the driver, and the rental company can be found both liable for the damages inflicted upon a third-party victim. These cases, often involve the rental truck company negligently entrusting a renter with a truck who lacks the skill to pilot said truck. Sometimes the rental truck company can alone be at fault if they fail to upkeep with regular inspections or repair trucks as-needed. There are also instances wherein a defective truck component causes an accident. In these cases, the manufacturer of the truck component could be found liable for damages.
Regardless of the aspects of fault, one of the key components to any truck accident lawsuit is the statute of limitations that governs it. If the statute of limitations is disregarded, then you could find the entire case dismissed from court. For additional information, give a call to an accomplished lawyer experienced in rental truck accident cases.
Statute of Limitations
The statute of limitations for any lawsuit, is a statute that prescribes the period of time wherein one can bring a case to court. This time limit usually starts from the date of the accident itself. The statute of limitations is crucial to every lawsuit; if the deadline is disregarded, then the entire case can be thrown out entirely. Truck accident injuries fall under the same statute of limitations that govern personal injury cases. The statute of limitations vary from state to state, and if you intend to sue a rental truck company it is highly recommended that you seek out appropriate legal advice in order to understand in detail the statute of limitations for your case. In order to assist you in fighting for your case, we have compiled a list of the statute of limitations of every state for truck accident injuries:
Alabama: 2 years
Alaska: 2 years
Arizona: 2 years
Arkansas: 3 years
California: 2 years
Colorado: 2 years (3 years for motor vehicle injury)
Connecticut: 2 years
Delaware: 2 years
District of Columbia: 3 years
Florida: 4 years
Georgia: 2 years
Hawaii: 2 years
Idaho: 2 years
Illinois: 2 years
Indiana: 2 years
Iowa: 2 years
Kansas: 2 years
Kentucky: 1 year
Louisiana: 1 year
Maine: 6 years
Maryland: 6 years
Massachusetts: 3 years
Michigan: 3 years
Minnesota: 2 years
Mississippi: 3 years
Missouri: 5 years
Montana: 3 years
Nebraska: 4 years
Nevada: 2 years
New Hampshire: 3 years
New Jersey: 2 years
New Mexico: 3 years
New York: 3 years
North Carolina: 3 years
North Dakota: 6 years
Ohio: 2 years
Oklahoma: 2 years
Oregon: 2 years
Pennsylvania: 2 years
Rhode Island: 3 years
South Carolina: 3 years
South Dakota: 3 years
Tennessee: 1 year
Texas: 2 years
Utah: 4 years
Vermont: 3 years
Virginia: 2 years
Washington: 3 years
West Virginia: 2 years
Wisconsin: 3 years
Wyoming: 4 years
As stated prior, it is highly recommended that you seek the appropriate legal assistance of an expert attorney that operates in your specific state, as fully understanding the statute of limitations is key to any successful lawsuit.
About Normandie Law Firm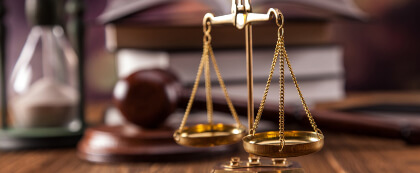 Having an attorney who has experience in rental truck accident cases on your side can mean the difference between filing a successful claim for compensation and having your case thrown out in court.  If you file a claim with our experienced lawyers at Normandie Law Firm you could find some, if not all, of these following expenses compensable:
The costs of any further medical care
Any future medical care and treatment
A loss of income and loss of future earnings due to long term recovery or permanent disability due to the accident
Any non-economic damages include emotional distress, trauma, PTSD resulting from the accident, pain and suffering and anxiety.
Victims of rental truck accidents can contact our law offices to learn more about how to properly file a lawsuit against the truck rental company. Our team of well-versed attorneys is committed to ensuring every one of our clients has the resources to put up a fair fight for their burn injury case.
FREE CONSULTATION: As a show this commitment to you and your case we offer our clients the benefits of a zero fee guarantee policy. Under our zero fee policy, all clients don't pay for our services until we win their case. Already have an attorney and in need of a second opinion? Not to worry second opinion case reviews are also free under our policy. So, don't hesitate, give our law offices a call, and we can discuss the accident, your damages, the aftermath, and the best path to getting you the compensation that you deserve. One of our attorneys with experience in rental truck accident cases will assist you.