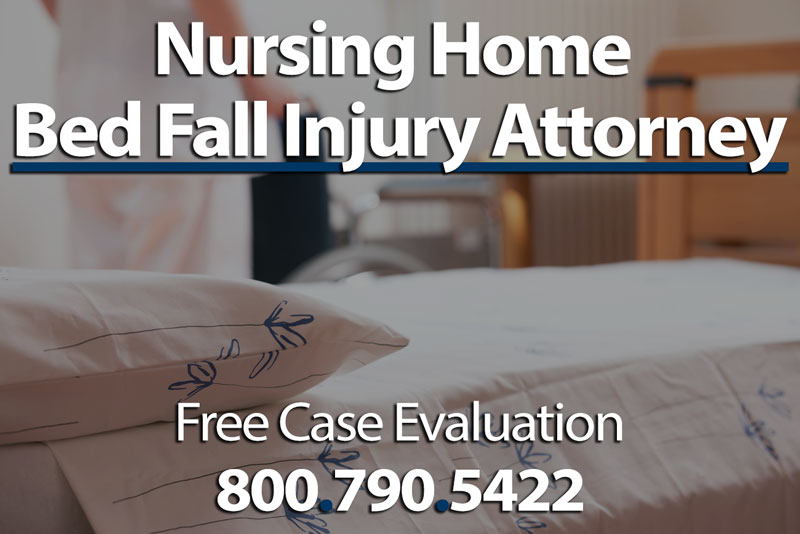 If you or a loved one has suffered damages as the result of a nursing home bed fall injury, you may be eligible for compensation. Bed fall injuries, caused by the negligent action or inaction of nursing home staff can be at time severe and devastating to victims. In these cases, the residual medical expenses should not be paid for out of pocket. Contact the top-rated Normandie Law Firm and our expert team of attorneys with experience in nursing home injury cases can walk you through the process of making your case, filing your claim, and reaching a suitable settlement. Call our top law offices today and receive a free consultation with an experienced attorney.
Nursing Homes & Their Duties
Nursing homes are expected to provide a reasonable level of care for all of their patients. This reasonable level of care includes: ensuring a safe environment and creating a specialized health care plan for each of their patients. This healthcare plan is essential for every patient as it is created based on the abilities and limitations of each patient's condition. Some of the health issues that nursing home staff must account for are:
Impaired or Limited vision
Limited mobility or motor function
A loss of strength and balance
Dizziness, drowsiness, and poor reaction time caused by prescribed medication
These healthcare plans are updated on a regular basis as nursing home staff are expected to regularly assess their patients and their condition. Included in this health care plan are strict guidelines that each nursing home staff must follow. Nursing home facilities are also expected to supply a wide inventory of equipment and tools which help prevent severe or prolonged injury. Some of this preventative equipment is as follows:
Assessment of safe height for beds, chairs, and toilets
Walkers and other similar mobility equipment
Placement of protective rails
The installation of rails and grab bars.
Cushioned surfaces.
Nursing home facilities are expected to supply these, and many other, pieces of preventative equipment. If an accident occurs because adequate preventative equipment is not supplied, or if individualized health care plans aren't developed and followed then that nursing home can be held liable for the damages. This is considered a breach of their duty of 'due care'. Due care is the level of care that every nursing home is expected to adhere to, and is based on the comparison of other reasonably suitable nursing home facilities. This standard of care ensures that all patients are provided with a safe environment, and that their care is appropriate for their condition. Examples of a breach of due care as follows:
A failure to install proper railing
A failure to provide care that follows an individualized health care plan
The use of improper care techniques
The failure of nursing home staff to create, develop and follow an adequate care plan based on patient needs
A failure to hire qualified nursing home staff, or supply adequate staff training
A lack of full and proper staffing (leading to inadequate care)
An inability to follow the protocols of the facility
A failure to observe and fix possible environmental hazards within the facility (wet floors, inadequate lighting, and defective flooring).
In the event that this duty of due care is breached, a lawsuit can be filed and damages can be compensated. However, it is highly recommended that those hoping to pursue legal action seek the assistance of a skilled attorney with expertise in nursing home injury lawsuits. In most cases, nursing home facilities have the resources to employ a whole host of well-versed attorneys to dispute your claim, so it is certainly wise to not go at it alone.
You and Your Case
When clients come in seeking legal consultation they often ask questions regarding the statute of limitations that surround a nursing home bed fall lawsuit. Listed below are examples of some of the questions we are frequently asked:
"What is the statute of limitations to sue a nursing home for a patient falling out of bed?"
"What is the time limit to file a lawsuit against a nursing home for a patient falling out of bed and getting injured?"
"What is the deadline to sue a nursing home when a resident falls out of bed and gets hurt? Is this a personal injury claim?"
When it comes to factors that surround the process of filing lawsuits, possibly the most critical is is the statute of limitations. The statute of limitations is essentially the laws that enforce the time limit in which a individual can bring a case forward. This time limit usually starts from the date of when the incident occurred.
In regards to the statute of limitations of bed fall injuries, the laws that govern the case presentation deadline are the same laws that govern that of a medical malpractice lawsuit. Bed fall injury lawsuits and medical malpractice lawsuits are similar in that the damages are caused by the fault, neglect, or inaction of a medical professional, and as such are held to the same legal duty to their patients.
The statute of limitations for medical malpractice lawsuits varies from state to state but in almost all states victims have one year to bring a case forward. In the state of California there are laws called 'discovery laws' which allow for cases to be brought forward within three years. Not all states have these discovery laws, and it is best to consult a qualified attorney who has experience in nursing home injury cases in order to determine your state's specific statute of limitation laws.
About Normandie Law Firm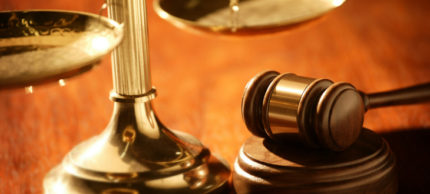 If you or a loved one has suffered from a bed fall injury due to the negligence of a nursing home or its staff, you may be eligible to file a claim to collect monetary compensation. At Normandie Law Firm, our highly accomplished personal injury attorneys with experience handling nursing home injury cases can help you understand the statute of limitations for your particular case and sue the party at fault for damages.
FREE LEGAL CONSULTATION: Contact our experienced lawyers today, and join some of our many clients who benefit from our zero fee guarantee policy. Under this policy, you do not have to pay for our services until we follow through on our promise and win your case. As a further commitment to you, our policy also guarantees free second case reviews. Reach out to us today, and we can guide you through the process of filing your claim and earning the resources owed to you for a speedy recovery. A lawyer experienced in nursing home injury cases will be available to take your call.