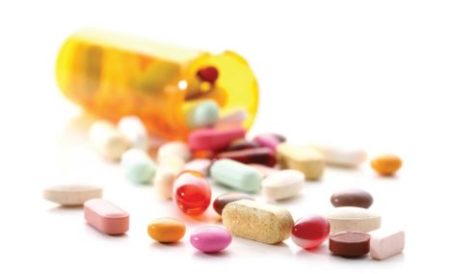 The Statute of Limitations is typically defined as laws set by legislative bodies that set a maximum time after an event takes place in which legal proceedings may be initiated. In layman's terms, it is the time in which an individual can file a lawsuit for a civil or criminal crime. This statute differs between incidents and varies depending on the nature of any one case. For this article, we will be reviewing the statute of limitations to sue if a hospital or medical professional gives a patient the wrong drug or wrong dosage of a drug. If you or a loved one has suffered damages as the result of a medication error, or prescription error you may have grounds to sue the hospital or physician responsible. Contact Normandie Law Firm today, and our top team of highly skilled Los Angeles attorneys can walk you through the process and explain the fine details of your case.
Medication Mistakes
Medication mistakes happen when a doctor, pharmacy, or another kind of medical professional administers or prescribes the wrong medicine. The patients who receive this medication are then subject to a whole host of side effects that can be damaging on their own. These drugs can also interact with any other medication the patient may be taking as well as cause an adverse allergic reaction. A lot of care goes into prescribing medication to a patient, although mistakes happen, and when they do the damages can be devastating. While sometimes, a pharmacy, hospital, or prescription error might result in mild injuries, other times the administration of an incorrect dosage or the wrong medication can lead to severe damages or even death. If this occurs, the patient can seek legal action against the responsible party for their medical malpractice. Medical malpractice is defined as an event in which a medical professional makes an error that breaches the Medical Standard of Care wherein any other medical professional of competent skill and similar circumstances would not have made said error. Below is a list of common mistakes that a physician can make when administering medication to a patient:
Poor penmanship of the doctor resulting in wrong dosage or medication
In the emergency room (ER) the patient is administered a drug before checking medical records, and an adverse allergic reaction occurs
Medication is mislabeled due to a drug manufacturing mistake
A patient is prescribed medicine by a doctor that causes an allergic reaction
A patient is not warned by a physician, nurse, or pharmacy of the side effects of a medication
When the Doctor prescribes the wrong medication
There is a multitude of other ways that a patient can be prescribed the wrong medicine, and in every case, the doctor, nurse, or physician who administered the wrong medication can be held liable. Determining this liability is crucial when making a case for a prescription error medical malpractice lawsuit. For instance, if there is an error at the pharmacy due to an incorrectly written dosage, the physician or doctor who prescribed the medication would be held liable. Although, if a bottle of medicine is mislabeled, the company that manufactured said bottle would be made responsible for the damages. If this is the case, the patient would have to file a products liability lawsuit against the manufacturing company. For this reason, it is best to seek proper legal counsel when building a case for your lawsuit against a responsible party for damages. A qualified attorney with expertise in medication error injury lawsuits will help you determine the nature of your case, and walk you through the process of earning the compensation you deserve for your damages.
Statute of Limitations for Prescription Error Claims
The Statute of Limitations of any single type of lawsuit can affect how said lawsuit is carried out and the process by which a case is filed. If you do not follow the statute of limitations that bind your type of lawsuit, there is a chance your case will be dismissed. For this reason, lawyers have to be incredibly diligent when it comes to keeping track of statutes of limitations for their clients' claims. If an attorney doesn't stay aware of the statute of limitations of a client's claim, he risks facing an attorney malpractice lawsuit being filed against him. You can make sure this doesn't happen by enlisting the help of an expert lawyer experienced in medication error cases.
Medication Error lawsuits have their statute of limitations just like every other kind of lawsuit. A medication error lawsuit typically falls under the medical malpractice statute of limitations. These statutes differ from state to state, and also have different processes in different states. For instance, in the state of California, a patient has one year after the time of their treatment or injury to file a lawsuit. If a patient discovers an injury after the statute of limitations designated time, the patient may be unable to pursue a claim. However, some states have created a discovery rule in which the statute of limitations does not begin to run until the injury is discovered, or the patient should have reasonably been able to discover it. In the state of California for instance, this maximum time after discovery is three years. An experienced attorney can give you additional details.
For example, a doctor causes a patient injury due to negligence; however, the patient does not experience symptoms until months after the treatment. Over time the patient starts to show symptoms like coughing up blood, or blood in the stool. A reasonable person would see this as a severe medical problem and seek medical attention to have the problem diagnosed. At this point, the cause of the problem would more than likely be discovered, starting the time for the statute of limitations for that patient. If the patient does not pursue legal action in the allotted time given to them by the Statute of Limitations, then it is likely that he cannot file his case. This goes for any medical malpractice claims, whether it is suing a surgeon for administering the wrong dosage or pursuing legal action against a pharmacy for giving a patient the wrong drug, all of these cases fall under the same statute of limitations.
Unfortunately, in prescription error cases, as in all medical malpractice cases, the injury from a medical professional's negligence may not become apparent until months or years later. This can be challenging more so in medication cases, as it is sometimes difficult to discern what is a side effect of a drug or what is a symptom of a greater illness. For this reason, it is wise to stay vigilant of any symptoms you may be experiencing after treatment and report anything suspicious to your doctor. Additionally, you should consult an accomplished attorney who has experience in medication error cases.
About Normandie Law Firm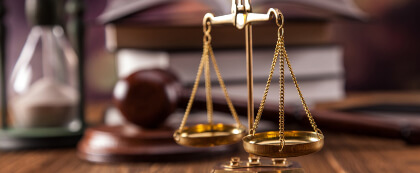 If you or a loved one has suffered as the result of being given the wrong prescription or the wrong dosage of medication you may be eligible for compensation. Contact our top-rated law office today, and our team of well-versed Los Angeles lawyers with experience handling medication error claims can walk you through the process of filing your lawsuit.
FREE CONSULTATION: At Normandie Law Firm, our experienced lawyers believe the key to any successful business is through building a deep trust with our clientele. As a commitment to you and your case, we offer a zero fee guarantee policy to all of our clients. Under this policy, you don't pay a dime until your case is won.  If you feel in need of a second opinion, second opinion case reviews are also free under this policy. Call now for a free consultation by one of our attorneys with experience in medication error cases. Let us fight your case, so you don't have to.