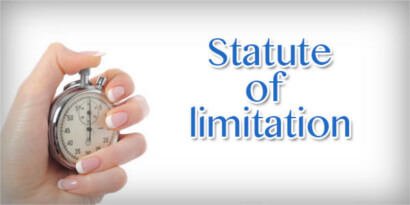 Mistakes made by medical professionals can have long-lasting and sometimes life-threatening consequences. These errors can occur in clinics, hospitals, pharmacies and for the sake of this article, emergency rooms. Emergency rooms can often be incredibly chaotic, and the staff who often treat patients there, spend an extended amount of time working with little to no rest. This can result in a multitude of errors that can be incredibly damaging to the patient. These damages are not just physically damaging though, the required medical treatment and hospitalization can leave damaged patients with an enormous financial burden that can leave patients with a lifetime of debt. If you or a loved one has suffered from the damages of a medical malpractice incident in an emergency room, you may be entitled to collect significant financial compensation for any damages the emergency room may have inflicted upon you. However, when filing a lawsuit, it is crucial that you can navigate the often complicated processes involved. At the top-rated Normandie Law Firm, our skilled emergency room medical malpractice attorneys can assist you in suing the emergency room for any negligence that may have occurred under their care. If you have any questions after reading this article, feel free to contact our top Los Angeles law firm for a free consultation. An expert lawyer experienced in medical malpractice cases will be available to help you move forward with a lawsuit.
Emergency Room Malpractice


Medical malpractice is defined as an act or lack of action by a physician during the treatment of a patient that breaches the accepted norms of practice within the medical community and causes injury or direct harm to the patient. Medical malpractice can occur anywhere, during any treatment, and the effects from it can be felt for a lifetime. For the sake of this article, medical malpractice in emergency rooms can be incredibly damaging to patients. This is because emergency rooms are often quite hectic, and patients are rushed in without much prior warning. The physicians working in the emergency room are expected to make quick decisions in regards to diagnosing the patient and moving forward to treating them. Even though emergency rooms are chaotic places, medical malpractice in emergency rooms is still treated with the same legal importance as medical malpractice is anywhere else. Medical malpractice in the emergency room can include:
Failure to treat
Missed diagnosis
Understaffing
Inadequate training of personnel
Medication errors
Unsanitary conditions
Inadequate diagnostic tools
Patient "dumping."
Wrong diagnosis
Failed to diagnose
Birth injury
Object left inside patient
Surgery errors
This is just a handful of the errors that can occur in an emergency room. Regardless of the incident that affected you, if you were sent to an emergency room for reparative surgery but experienced further harm due to the negligence of a medical professional you may be eligible to file a medical malpractice lawsuit against the emergency room for their mistakes. Some common injuries a patient can endure as a result of an emergency room medical malpractice include:
Appendicitis
Stroke
Brian aneurysm
Pulmonary embolism
Internal bleeding
Hemorrhaging
While victims who have experienced injury as a result of medical malpractice in the emergency room have every right to file a lawsuit, there are some rules and guidelines by which they must follow to successfully do so. When these rules aren't followed, it is likely that they will find their case dismissed from court entirely. A qualified attorney who has experience in medical malpractice cases will be able to give you more information.
California Statute of Limitations for Medical Malpractice in Emergency Room
All medical malpractice lawsuits (and all lawsuits for that matter) are forced to adhere to strict limitations regarding the time-frame by which a plaintiff can bring a case to court. These time limitations are called the statute of limitations. The statute of limitations (or period) for a patient to file a lawsuit against emergency room vary from state to state. For instance, if your injuries occurred in the state of South Carolina, the period in which you can present your case to court may differ entirely from an injury that occurred in Texas. These statutes also vary depending on the case. For instance, the statute of limitations for a product liability case may be entirely different from those that surround a personal injury case. The most efficient way to determine how these statutes affect your particular case is to seek the guidance of an experienced medical malpractice attorney. However, the statute of limitations to file a lawsuit for medical malpractice against an emergency room in California is one to three years depending on when the injury was discovered. If you fail to file a lawsuit before the statute of limitations of your case runs out, there is a very high chance that you could find your case dismissed from court entirely. For this reason, it is incredibly important to consult a legal professional to help guide you through the subtle nuances that make up the statute of limitations for your particular case. An attorney with experience handling medical malpractice claims can be a valuable asset.
Why the Statute of Limitations Was Created
Court want plaintiffs to sue for injuries in a timely manner; they don't want plaintiffs to sit on their claim for too long. There are various reasons for this. As time passes, witnesses start to disappear or they start to forget what happened. Documents get lost. There is also a psychological factor to it; people should not have to be worried about getting hit by a lawsuit from an incident that happened 20 years ago.
Exceptions to the Statute of Limitations
In California, the SOL for a lawsuit can have various exceptions. The most common ones that come to mind are the person being incarcerated or being under 18. If the injured person was incarcerated and could not file a lawsuit, then the SOL could be delayed. If the person was under 18 at the time of the injury, the SOL does not begin to run until the person has turned 18.
How Normandie Law Firm Can Help
Having a skilled medical malpractice attorney on your side can mean the difference between filing a successful claim for compensation, and having your case dismissed from court entirely. At Normandie Law Firm, our accomplished attorneys with experience in medical malpractice cases can help you not only file a lawsuit but discern the deadline your case must adhere to to properly sue a medical room for negligence within the state of California. If you file a lawsuit with our firm you may find some, if not all of the following damages compensable to you:
Past & Future Medical Expenses
Loss of Wages
Loss of Potential Future Income
Emotional Trauma (depression, anxiety, PTSD, etc…)
Pain & Suffering
Punitive Damages (which can only be won by an experienced attorney, as they are notoriously difficult to acquire)
If you or a loved one has suffered the damages of medical malpractice in an emergency room contact our law offices to learn more about how to receive compensation for your damages. Our team of experienced lawyers is committed to ensuring every one of our clients has the resources to put up a fair fight for their case. As a show this commitment to you and your case we offer our clients the benefits of a zero fee guarantee policy. Under our zero fee policy, all clients don't pay for our services until their case is won. If you feel in need of a second opinion, second opinion case reviews are also free under this policy. Call our law offices today for a free consultation by one of our skilled attorneys, and we can discuss the incident, your damages, and the path to receiving proper compensation for your damages. An attorney with expertise in medical malpractice injury lawsuits will be able to discuss your claim with you.