St. Jude Heart Valve Lawsuit – Class Action Silzone Mechanical Claim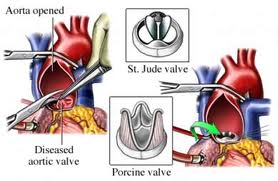 St. St. Jude Silzone Heart Valve is a medical implant that was recalled in 2000. Before the recall various clinical trials and studies eluded to a possible link between the implantation of the Silzone devices containing silver and serious often life threatening health complications. According to the FDA silver coated valves can experience a specific type of heart leakage called paravalvular leakage often resulting in heart failure to death. Additionally certain studies have shown a significantly increased probability of individuals have had the Silzone heart valve form St. Jude implanted suffering from  thrombosis and stroke resulting in TIA (transient ischemic attack).
Number of Individuals Harmed: According to medical data some 36,000 St. Jude heart valves devices containing the Silzone (silver) coating have been implanted worldwide with more than  10,000 of these surgeries taking place in the United States.
Filing a Defective Product Class Action or Single Party Lawsuit Against St. Jude Heart Valve Manufacturers
Generally there are three distinct causes of action possible on defective product litigation against medical implant manufacturers. A brief explanation of the three is provided below.
1. Defect caused by Fault Created During the Research and Design Phase of the Medical Device: A design defect can be proven by showing the existence of an alternative design at the time of production that poses a significantly lower risk of harm to an individual while being able to perform the same function with a relatively equal level of efficacy. The failure to utilize the alternative, and less dangerous design can serve as an indicator of a design defect.
2. Defect in the Manufacturing Process of the Medical Implant: A manufacturing defect can be shown in several ways including the use of less expensive material than what was used in the original design of the product. Liability can be established when the manufactured product markedly differs and as such poses an increased risk of harm to a consumer.
3. Failure to Warn: Under FDA regulations manufacturers of medical implants and devices owe a general duty to properly warn individual consumers and medical practitioners who implant such devices of all serious medical complications associated with its use.
Recovery Available for Victims of Defective Medical Implants and Devices
A person who have suffered due to the implantation of a defective heart valve has the right under the law to seek compensation for all harms suffered. Specific categories of harm compensable in such cases include the following…
All medical and health related costs.
Cost of future medical and rehabilitation care which may include the removal and of implanted heart valve at a future time.
Loss of income, including wages, and salaries due to missed work.
Reduction in future earning capacity at a later date.
Non-economic damages – pain and suffering, mental anguish and trauma.
Punitive Damages – punitive damage claims are compensable when an at fault party acted with malice, the intent to cause harm, or significant knowledge to know that the pursuit of such action would lead to such harms suffered.
Attorney Consultation Available Free of Charge: If you or a loved one have suffered complications due to the use of a defective heart valve manufactured by St. Jude Medical feel free to contact our law offices. All legal consultations regarding your case are provided by our attorneys free of charge.