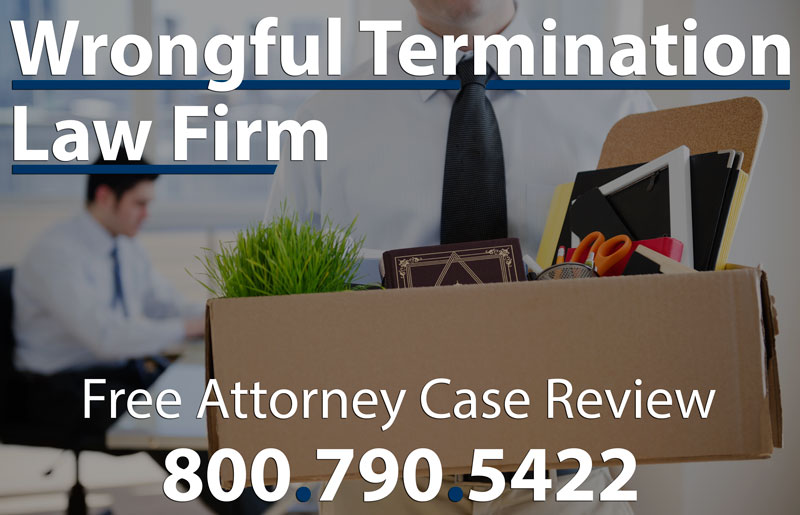 Being wrongfully terminated from your job can be a jarring and devastating experience. Those who lose their jobs as a result of wrongful termination can be left experiencing damages like a loss of wages, emotional distress, and even a potential loss of future wages. Fortunately, those who are wrongfully terminated from their job can seek recovery for their damages. For native Spanish speakers, living in the Fresno area, however, the process of pursuing legal action against their employer can be incredibly difficult. The legal process involved in filing a wrongful termination lawsuit is hard enough for native English speakers, this level of difficulty is exponentially higher for someone who only speaks Spanish. Fortunately, for Spanish speakers who lost their job wrongly, they can seek legal guidance and representation with the help of a Spanish law firm. At Normandie Law Firm, our Fresno Spanish speaking wrongful termination lawyers can guide you through the often-complicated process of building your case, filing your claim, and reaching a satisfactory settlement for your case. If you have any questions after reading this article, please feel free to reach out to our law offices near Fresno, California, for a free consultation from one of our experienced legal advisors.
Wrongful Termination & Worker's Rights
Often when workers are fired from their jobs, they are quick to claim that they were wrongfully terminated. However, certain criteria need to be met to deem a worker's termination wrongful. Many are unaware of what makes a worker's termination wrongful, especially those who can only speak Spanish who is unfamiliar with the legal process. One thing that is important to note is that most people in the United States are 'at-will' employees. Being employed 'at-will' essentially means that your employer can fire you, and you can quite, for any reason at all. While some may be aware of this employment status, they are usually unaware of what it means. For this reason, if you are planning to sue for being wrongfully fired, it is essential that you seek assistance from an attorney experienced in handling cases of this nature.
Usually, when a worker is wrongfully terminated, the employer is illegally firing the employee by breaking federal or state laws. When clients ask our Spanish speaking wrongful termination lawyers what makes a firing illegal we tend to make a note of the following:
If you were fired for a reason or believed reason that violates the federal and state anti-discrimination laws
If you were fired after having been sexually harassed, or in response to refusing sexual offers.
If you were fired after having breached an oral or written employment agreements.
If you were fired in such a way that it violates labor laws or collective bargaining laws
If you were fired in response to having filed a complaint against the employer.
The outcome of your case depends on which of the previous wrongful termination factors you experienced. In certain cases, the employer could face legal consequences, and in others, the employer may have to pay for your lost wages. In some, incredibly severe cases of wrongful termination, the employer may have to pay punitive damages. Punitive damages are usually added to a case, where the defendant acted with severe and blatant intent. These damages are intended to punish the defendant and to deter them from engaging in similar conduct in the future.
Regardless of how you were wrongfully terminated, there are certain steps you should take to reach a satisfactory outcome of your case. For this reason, we recommend that you seek consultation from a Fresno wrongful termination attorney that speaks Spanish. Having an attorney with either sue or file a claim against your employer can make all the difference in the eventual outcome of your case.
How to File A Claim For Wrongful Termination
The process of filing a wrongful termination suit against your employer can be incredibly complicated. Any misstep in the filing process and you could face your entire claim being dismissed from court. When Spanish speaking clients come into our law firm seeking consultation from one of our Fresno attorneys that speak Spanish we often recommend that they follow a set of crucial steps that can make or break their case. Listed below are some of these suggested steps you should follow in pursuing legal action against your employer for wrongful termination:
Refrain from reacting negatively to your employer
As soon as you can file a complaint with your company's HR department
Reach out to a lawyer with expertise in handling employees' rights
Overview your employment contract, if you have one.
Reach out to your employer and find out why they decided to terminate you
As well as finding out why it is helpful to know who approved the firing
Obtain and review your personnel file
If you can, negotiate a severance package
Try and get written documentation of your termination and severance.
Your employer may attempt to employ intimidation tactics, do your best to disregard them
As soon as possible, return all company property you still own and comply with any post-termination procedures your employer expects of you.
Once you've followed these steps, you may want to proceed with filing a claim or negotiating for a more suitable severance package. Severance packages are often ways in which an employee can receive payment for being terminated. While not every employer is expected to provide severance packages for their employers, one can be negotiated upon to alleviate any legal claims you may have. Some key steps to follow when negotiating for a severance package include:
Keep a level head when being fired, any negative reaction could hinder your chances of receiving a severance package from your employer
Request that the offer and the terms of the offer are all confirmed in writing
Avoid settling for the first off your employer makes.
Attempt to be kept on the payroll for as long as you can
Try to negotiate for continued medical coverage while you receive payments out of your severance package
Ensure that the severance package does not interfere with any potential future employment.
When negotiating for a severance package, it is in your best interest that you seek legal assistance from an attorney that can help guide you through the process. While you can negotiate for a severance package on your own, the best way to guarantee that you receive a satisfactory amount in your severance package is to seek guidance from an attorney.
If you believe you were wrongfully terminated because you were discriminated against, it is crucial that you file a claim with the Equal Employment Opportunity Commission (EEOC) or with a state anti-discrimination agency. Failing to file a claim with either of these agencies could spell the end of your claim before it even begins, so it is incredibly important that you do so. Regarding wrongful termination surrounding discrimination, the damaged party must receive a 'right-to-sue' letter from the agency where they filed their case. This letter is central to being able to file a claim against your employer. Once this process is done, you can bring your case to court with the assistance of a Spanish attorney who is well-versed in employment law.
When you file a suit for wrongful termination, regardless of the cause, it is vital that you collect adequate evidence to back up your claims. This evidence can include items such as pay stubs, eyewitness statements and testimonies, your employment contract, and any other written or photographic evidence.
There are some nuances and legal hurdles that need to be overcome when responding to a wrongful termination. For native Spanish speakers in Fresno who are unfamiliar with the legal process, these obstacles can appear impossible to cross. Fortunately, with the help of a Spanish speaking wrongful termination law firm, you could pass these obstacles and reach a successful outcome to your case.
How Normandie Law Firm Can Help
Being wrongfully terminated for any reason can be an incredibly damaging and traumatic experience. Many native Spanish speakers who experience wrongful termination may be unaware that the actions of their employer are illegal and could result in significant legal action. If you only speak Spanish and were wrongfully terminated from your job, it may be in your best interest that you seek legal consultation from a Spanish speaking attorney that is well-versed on employee rights. Fortunately, we speak Spanish at Normandie Law Firm, and our well-versed attorneys do as well. Our experienced Fresno Spanish speaking wrongful termination lawyers can guide you through the often complicated process of filing your claims, reaching out to a disability discrimination agency, and fighting for your case in court. Native Spanish speakers who have experienced financial damages as a result of wrongful termination can contact our law offices to learn more about how to receive compensation for their injuries. While our law firm is based near Fresno, our attorneys also practice in Oakland, San Francisco, San Diego, Sacramento, Orange County, Riverside, Los Angeles, and throughout the state of California.
Free Second Opinions
Other attorneys will sign you up for their firm but will disappear once your name is on the paper as they are busy signing up more cases. In these instances, their business is based more on volume and will attempt to sign up as many cases as possible. In turn, they will spend less time on cases resulting in severely reduced settlements. Our firm will not treat you like a number. We will be in communication with you throughout our lawsuit and will treat you like family. So if you already have an attorney don't worry, we'll give you a second review of your case 100% free of charge.
Zero Fee Guarantee-No Upfront Fees Ever
If you contact our law offices today, we can walk you through the complicated process of filing your claim completely free of charge. As a show this commitment to you and your case we offer our clients the benefits of a zero fee guarantee policy. Under our zero fee policy, all clients don't pay for our services until their case is won. If you feel in need of a second opinion, second opinion case reviews are also free under this policy. Please, feel free to give us a call, and we can guide you down the path of receiving proper compensation for your damages.