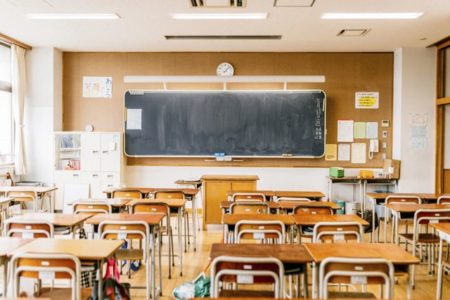 Parents assume that their kids will be safe while they are attending school. Unfortunately, sexual harassment and sexual assault is a common occurrence in schools—ranging from elementary school to college. Sexual harassment and sexual assault can come from anyone. Your child's attacker could be another student, a teacher, an assistant teacher, a physical education (PE) coach, a PE teacher, or any other member of the school staff. It is even possible for people who have no connections to the school to make their way into campuses and hurt students.
If your son or daughter experienced sexual harassment or assault at a school, you might be considering taking legal action against the attacker. To do that, you must be familiar with the California statute of limitations applied to your case. You might be asking yourself the following questions:
How much time do I have to sue a school for sexual assault in California?
How long do I have to sue a high school for sexual harassment?
Before answering these questions, you must be familiar with the concept of the statute of limitations. An accomplished attorney who has experience in school sexual assault cases can give you more information. Call one of our experienced lawyers at the top-rated Normandie Law Firm for more information.
Understanding the Statute of Limitations
A statute of limitations is a time limit set for people to file claims. The statute of limitations is designed so that people do not wait too long to file their lawsuits. Essentially, statutes of limitations are meant to protect defendants from plaintiffs who take too long to file their claims. Why would a delayed claim affect a defendant? The more time has passed since the incident occurred, the more likely it would be that the defendant lost any evidence to disprove the claim against him or her.
The statute of limitation applied to your case will depend on the cause of action—or, the reason behind the lawsuit. Some causes of action include negligence, fraud, assault and battery, and false imprisonment. There are a few exceptions to the statute of limitations. For example, if the plaintiff is a minor at the time of the incident, the statute of limitation will not start running until the plaintiff is 18 years-old or until he or she is legally emancipated. Also, if the defendant is out of state during the time that the statute of limitations is running, then the statute of limitations will be extended by the total amount of time that the defendant was out of state. An experienced attorney will be able to go over with other exceptions to the statute of limitations more extensively.
Statute of Limitations for Sexual Assault
In previous years, the stature of limitations for sexual assault was up to ten years. Victims of rape had ten years to file a claim against their attackers. Victims of assault, who were underage when the assault took place, could file a claim up to the age of 28. However, new California law has removed these time limits for sexual assault. That is, if you or your child experienced sexual assault at an elementary school or sexual assault at a college, there is no deadline to file the claim. There is no time deadline to file a sexual assault lawsuit against a university. There is no statute of limitations in California to sue a school for rape. If you or your child were victimized at a school, you should seek the assistance of an expert lawyer experienced in sexual assault and battery cases.
Besides filing a lawsuit, victims of sexual assault also have the option to file a Title IX claim with the Office of Civil rights (OCR). This process will be further discussed in the following section.
Sexual Harassment Claims with Title IX
Unfortunately, sexual harassment is not considered to be as serious of a crime as sexual assault. However, sexual harassment can cause mental and emotional distress on victims, so much that they might avoid going to school to avoid the sexual harassment. Sexual harassment is considered to be discrimination on the basis of sex. Under Title IX, all students are protected from sexual harassment. Title IX strictly prohibits any sexual harassment and sexual violence in schools. Once school officials are aware of any sexual harassment claims, they must do anything in their power to investigate the claims and end the harassment as soon as possible. In order to be protected by Title IX, the incident must be reported to school officials. If school officials do not take the proper actions to end the sexual harassment, the school district will be found liable for the harassment. School district liability depends solely on whether school officials were aware of the sexual harassment or violence and did nothing to end it.
The OCR is the agency responsible for handling any Title IX claims. Victims have a total of 180 days after the latest incident of sexual harassment or sexual violence to file a complaint with the OCR. The OCR will investigate the claim and, if they find that the school is not Title IX compliant, contact the school to highlight the changes that must occur in order for the school to become compliant. The OCR might order the school to reimburse the victim for any expenses incurred after the sexual harassment or sexual violence.
Victims are not required to go through the OCR. Victims can file directly to the federal court. Additionally, you can file both a claim with the OCR and with a federal court. However, you cannot file both claims simultaneously as the OCR will cancel their investigations if you file a lawsuit in federal court. You can file a lawsuit once the OCR investigation has been completed. Remember, you have a total of 180 days to file a claim with the OCR. Sexual harassment and sexual assault are not legal causes of actions. Therefore, if you want to file the lawsuit outside of the OCR, you will have to file your claim under one of the following appropriate causes of action: assault and battery, false imprisonment, or intentional infliction of emotional distress. One of our qualified Los Angeles attorneys with experience handling sexual harassment and sexual assault claims will help you identify which legal cause of action is appropriate for your specific situation.
Normandie Law Firm
Normandie Law Firm is a law firm with expertise in handling sexual harassment and sexual assault cases. We are here for you no matter where the sexual harassment or sexual assault occurred. Below is a list of all the school districts that we will fight against:
Alameda Unified School District
Anaheim Unified School District
Bakersfield Unified School District
Beverly Hills Unified School District
Culver City Unified School District
Fresno Unified School District
Glendale Unified School District
Irvine Unified School District
Long Beach Unified School District
Los Angeles Unified School District
Oakland Unified School District
Ontario Unified School District
Sacramento Unified School District
San Bernardino Unified School District
San Diego School District
San Francisco Unified School District
San Juan Unified School District
Santa Ana Unified School District
Santa Monica Unified School District
Remember, we will also take cases against private schools, colleges, and universities. We are here for you regardless of the situation. You can sue for sexual harassment at a junior high school just like you can sue a university for unwanted touching. It does not matter if the sexual harassment or assault came from a student, a teacher, an assistant teacher, a coach, or any other school staff, Normandie Law Firm will provide you with the best attorneys to sue the school. Our skilled attorneys with experience in sexual assault cases will pursue any sexual misconduct against your son or daughter while he or she attended school. We will help you file a lawsuit for sexual misconduct on behalf of a minor.
FREE LEGAL CONSULTATION: Normandie Law Firm is committed to always providing our clients with the best legal service. That is why we offer our clients free consultations. You might be having doubts about whether or not your case is solid enough to proceed with a lawsuit. The top attorneys here at Normandie Law Firm will answer all of your questions and clarify aspects of the legal process. We want you to have all the information necessary to decide to file a lawsuit against the party or parties responsible for your child's injuries. Additionally, we offer free second opinions to people who already have an attorney with another law firm. The success of your case depends on the competency of your lawyer. If your lawyer is not giving your case the attention it requires, then it is unlikely that he or she is doing everything possible to win your case. At Normandie Law Firm we guarantee that we will prioritize your case. Our sexual assault lawyers in Los Angeles will do everything in their power to make your case have a positive outcome.
Normandie Law Firm offers clients a Zero-Fee guarantee. What is this guarantee? It is the guarantee that you will never have to pay any upfront fees. Our law firm is strictly based on contingency; therefore, you will not pay anything until our lawyers win your case. Contact us as soon as possible to speak with an attorney with expertise in school sexual assault injury lawsuits.