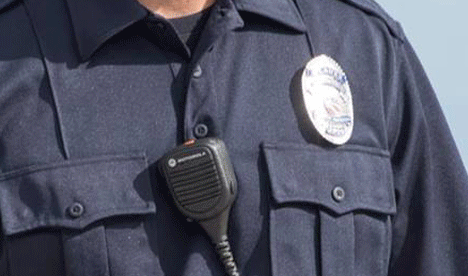 Police officers are supposed to protect and serve their communities. However, there are constant allegations against police officers involving police brutality, wrongful deaths, harassment, and even assault. Although police officers are trusted by most of the population, some of them can act in ways that go against the "protect and serve" officer commitment.
If you were pulled over or arrested, you might have been alone with a police officer. During this time, it is possible that the police officer may have acted inappropriately. If you believe you have been the victim of sexual harassment or sexual assault by a police officer, you must take the appropriate actions to ensure that the officer responsible faces consequences for his or her actions.
If you were victimized by an officer, you might have the following questions:
How much time do I have to sue a peace officer for sexual assault in California?
How long do I have to sue the LAPD for sexual harassment?
What is the time deadline to file a sexual assault lawsuit against the sheriff's department?
The answers to these questions revolve around the California Statute of Limitations. In the following sections, we will discuss the statute of limitations in California to sue police departments. If you have any further questions, reach out to one of our accomplished attorneys with experience in sexual harassment cases. An experienced attorney at the top-rated Normandie Law Firm will be able to assist you.
California Statute of Limitations
A statute of limitations is essentially a timeframe that a plaintiff can file a lawsuit within. Why would there be a time limit to file a lawsuit? These deadlines are in place to prevent possible claims from becoming idle. Statutes of limitations ensure that claims are dealt with promptly in court. Additionally, statutes of limitations ensure that defendants are protected from long-idle claims. Why would defendants need protection? If a plaintiff would wait too long to file a lawsuit, the defendant would risk losing important evidence to disprove claims and allegations.
The statute of limitations applied to your case depends on your cause of action. What is a cause of action? Causes of actions are the legal reasons behind lawsuits—some examples include fraud, assault and battery, false imprisonment, negligence, medical malpractice, and intentional infliction of emotional distress. There is a cause of action for practically every type of personal injury.
There are many exceptions to the California statute of limitations. When there is an exception to the statute, the statute of limitations is paused for a certain amount of time. For example, if the plaintiff was underage at the time of the incident, the statute of limitations will remain paused until the plaintiff turns 18-years-old or is legally emancipated. Although it is possible to file a lawsuit on behalf of a minor, sometimes parents or guardians will not take legal action. The paused stature of limitations allows victims to take legal action whenever they are of age. Another exception to the statute of limitations occurs when the defendant leaves the state for any amount of time. While he or she is out, the statute of limitations is considered paused. Essentially, the statute of limitations will appear to be extended by the total amount of time that the defendant was out of the state.
What is the statute of limitations to sue a police officer for sexual harassment? The timeframe to file a complaint against an officer or their police department can be difficult because of their status of immunity. However, it is still possible to make a claim against police misconduct. To do so, you must file a notice of claim with the appropriate police department within six months of the incident. After filing the claim, you will have six months to file a lawsuit. If you do not start the process within this year, you will have lost your right to sue.
Although California's statute of limitation for sexual assault has been recently eradicated, sexual assault, and any form of sexual misconduct, by the police falls under the general police misconduct category. This means that you have the same six months to file a notice of claim and six months to file a lawsuit as you would have with sexual harassment. If you need assistance in determining how much time you have to file a lawsuit, consult with an expert attorney who has experience handling sexual harassment claims.
Los Angeles County Police Departments
The County of Los Angeles, alone, has over forty different police departments. This number does not include the different K-12 school-based police departments or any of the California State University police departments. The largest police department, without a doubt, is the Los Angeles Police Department (LAPD). As of 2011, there were more than 9,000 police officers working with LAPD. Below are most of the Los Angeles County police departments:
Alhambra Police Department
Arcadia Police Department
Azusa Police Department
Baldwin Park Police Department
Bell Police Department
Bell Gardens Police Department
Beverly Hills Police Department
Burbank Police Department
Claremont Police Department
Covina Police Department
Culver City Police Department
Downey Police Department
El Monte Police Department
El Segundo Police Department
Gardena Police Department
Glendale Police Department
Glendora Police Department
Hawthorne Police Department
Hermosa Beach Police Department
Huntington Park Police Department
Inglewood Police Department
Irwindale Police Department
La Verne Police Department
Long Beach Police Department
Los Angeles Police Department
Los Angeles Airport Police Department
Manhattan Beach Police Department
Maywood Police Department
Monrovia Police Department
Montebello Police Department
Monterey Park Police Department
Palos Verdes Estates Police Department
Pasadena Police Department
Pomona Police Department
Port of Los Angeles Police Department
Redondo Beach Police Department
San Fernando Police Department
San Gabriel Police Department
San Marino Police Department
Santa Monica Police Department
Sierra Madre Police Department
Signal Hill Police Department
South Gate Police Department
South Pasadena Police Department
Torrance Police Department
Vernon Police Department
West Covina Police Department
Whittier Police Department
Normandie Law Firm
Normandie Law Firm is a top personal injury law firm with expertise in handling all kinds of sexual misconduct cases. If you experienced inappropriate and unwanted touching or any other form of sexual harassment by a police officer, you must contact a qualified lawyer experienced in sexual harassment cases to help you file a sexual harassment or sexual assault and battery lawsuit against the police. Before you proceed with a lawsuit, you must understand the California statute of limitations for sexual assault and sexual harassment lawsuits against police departments.
Normandie Law Firm is committed to getting our clients the justice they deserve. Our commitment to our clients can be seen through our free consultations and free second opinions with our skilled and experienced lawyers. Our free consultations allow potential clients to come into our law offices and talk to specialized sexual harassment or sexual assault lawyers in Los Angeles. Our legal staff will answer and address all of your questions and concerns. Even if you are not sure whether you want to file a lawsuit, a consultation with our trusted lawyers should provide enough information to help you make up your mind. Additionally, we provide free second opinions. If you already have an attorney, you might be realizing that your attorney is not giving your case the attention necessary to have a successful case. Your attorney might just be interested in going through your case as fast as possible so that he or she can move on to the next case. At Normandie Law Firm, we are committed to giving your case personalized attention. We will give you and your case all the time needed to ensure that we cover all bases and win your case. Call us today to speak with an attorney with expertise in sexual harassment injury lawsuits.
Normandie Law Firm offers clients a Zero-Fee guarantee. Our guarantee ensures that you never have to pay for any upfront fees. Do not worry about not having the finances to start a legal process. You have nothing to lose. Our law firm is strictly contingency-based, so you will not have to pay anything until we win your case. Contact Normandie Law Firm as soon as possible to meet with an attorney who can help you sue the police department. Our Los Angeles lawyers have experience handling all police misconduct. Contact us today to speak with an attorney who has experience in sexual harassment cases.