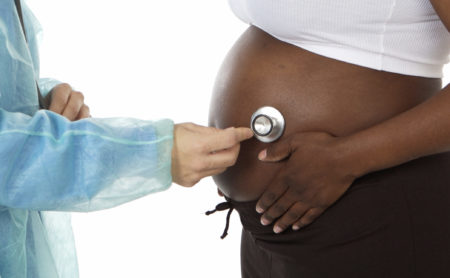 A statute of limitations is essentially a time limit to pursue a legal claim. After the statute of limitations is over, the potential plaintiff loses the right to sue. The statute of limitations exists to protect defendants from claims that have been idle for too long. The longer that it takes to file a claim, the more likely it becomes that the defendant might have lost any evidence necessary to disprove the claim.
The statute of limitation applied to any given case depends on the cause of action. Cause of action is essentially the reason behind the lawsuit. Here is a quick list of some causes of action:
Assault
Invasion of privacy
Fraud
Negligence
Intentional infliction of emotional pain
Medical malpractice
These are only a handful of all the causes of actions. The statute of limitations of the causes of action listed above will vary.
In general, however, a statute of limitation for personal injury is two years. That can be interpreted as either two years from the date of the injury, or two years from the discovery of the injury. There are many exceptions to the statute of limitations:
Plaintiff was a minor at the time of injury—if the victim was a minor when the incident occurred, the statute of limitation does not begin until the victim's 18th
Defendant was out of state—if the defendant was out of state during the statute of limitations, the time that he or she was out of state will be added to the end of the statute of limitations. That is, if the defendant went on a two-week vacation twice during the statute of limitation, four weeks would be added to the overall time limit to sue.
Plaintiff is mentally incompetent—if a plaintiff is mentally incompetent (mental illness or coma) during the time of injury, the statute of limitations is tolled the duration of mental incompetency.
Plaintiff or Defendant have died—if the plaintiff dies, the lawsuit can still be filed either within the original statute of limitations, or within six months of the plaintiff's death. If the defendant dies, the lawsuit must be filed within one year of his or her death.
Plaintiff is in Prison—if a plaintiff in imprisoned, the statute of limitations will be tolled until the plaintiff is released, or for a period of two years, whichever comes first.
Plaintiff is in the military—if the plaintiff is in the military, the statute of limitations will be tolled for the duration of military service.
These exceptions apply to all causes of action. The remaining time of the statute of limitation after it has been tolled will depend on the original statute of limitations for the specific cause of action. If you need more information, consult with an experienced attorney at the top-rated Normandie Law Firm. An accomplished attorney with expertise in birth injury lawsuits will be able to tell you if you are eligible for any exceptions to the statute of limitations.
Statute of Limitations for Medical Malpractice
Failure to diagnose a birth defect or failure to inform the patient (the parents) of an existing fetal birth defect is medical negligence. Therefore, if you are interested in filing a lawsuit, you should contact a medical malpractice lawyer in Los Angeles.
California's statute of limitations to file a lawsuit for failure of a doctor to diagnose a birth defect is the same as any other medical malpractice claim. The statute of limitations for medical malpractice claims states that the plaintiff should file the lawsuit:
Within one year after the plaintiff discovers the injury, or
Within three years of the date of injury
The statute of limitation incites plaintiffs to file their lawsuits as soon as possible. There is one exception to the statute of limitations for medical malpractice; if a foreign object was left inside of a plaintiff during a medical procedure, there is no overall time limit to file a claim, as long as it is filed within one year of discovery.
If your doctor failed to properly diagnose your unborn child, you may be eligible to sue. The failure to diagnose a birth defect is a serious issue. Doctor's are responsible for ensuring that a woman's pregnancy runs smoothly. Doctor's should be able to identify any potential issues through various prenatal screenings.
The doctor's inability to promptly inform you of your child's birth defects might have prevented you from making a choice. If you had been informed of the child's condition, you might have decided to terminate the pregnancy. Or for conditions that can be treated while the fetus is still in the womb, you might have decided to try a fetal surgical procedure to try to prevent further effects of the birth defect. If you had been told about the birth defect, you might have become dedicated to educating yourself about what specific care the child will need.
When medical professionals do not diagnose birth defects or fail to inform parents, they are demonstrating negligence and essentially depriving parents of the ability to make a conscious decision about their child. Parents might decide to terminate the pregnancy because they do not feel mentally, emotionally, and financially prepared to take on the responsibility of caring for a child with a birth defect. These parents, when not notified, are traumatized to learn that they must face the struggles of caring for a child with a birth defect. Parents who would have decided to continue the pregnancy regardless of birth defects might also be traumatized after birth.
Pregnancy screening is designed to inform parents about a possibility of birth defects. If parents do not know their child is suffering from a congenital abnormality, then they cannot make an informed decision about the pregnancy. Consult with a skilled attorney who has experience in birth defect cases for more assistance.
Normandie Law Firm
If you or your unborn child were victims of birth-related medical malpractice, you must contact one of our qualified lawyers with experience handling pregnancy malpractice claims at the top-rated Normandie Law Firm. Remember, the time limit to sue for a birth defect missed diagnosis is the same as the deadline to sue for medical negligence. You have one year after discovering the defect or three years since the defect developed to file a lawsuit. You need to contact an expert lawyer experienced in birth defect cases in Los Angeles as soon as possible. One of our attorneys with experience in birth defects and pregnancy malpractice cases will be able to guide you through this process.
Our entire legal staff is here to support you. We offer all of our clients completely free consultations. You can call and schedule an appointment to get all of your questions answered. Our experienced lawyers will give you all the information necessary to help you understand your rights. If you have any questions about the statute of limitations in specific, our attorneys will explain the concept to you and help you understand what statute of limitations applies to your case. If you have already sought legal counsel at another law firm, it is not too late to schedule a free second opinion. We are aware that many attorneys are only interested in signing on as many cases as possible. These attorneys might not be available to address your concerns. Likewise, they might rush you during your consultations because they need to sign more cases. At Normandie Law Firm, one of the top law firms in the city, our attorneys will always be available for you and will never rush you. We understand how affected you are because of your case; that is why our legal staff will always treat you like family. Our attorneys will give you personalized treatment and give you and your case all the time necessary.
Because we know the mental, emotional, and financial strain that your situation has caused, we want to offer our clients peace of mind. We offer all of our clients a Zero-Fee guarantee. You never have to worry about having to pay for any of our services up front. Our guarantee includes our free consultations and our free second opinions with our Los Angeles attorneys. Additionally, Normandie Law Firm is strictly contingency-based. You will not have to pay anything unless our expert lawyers win your case.