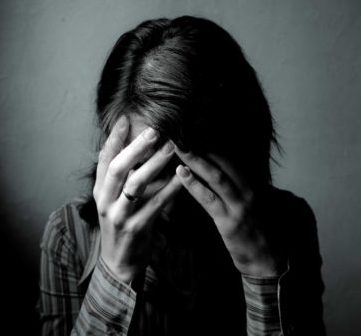 A statute of limitation is designed to prescribe a time frame for pursuing legal action. You may consider a statute of limitations to be a deadline to file your lawsuit. Statutes of limitation are in place to prevent people from sitting on their claims for too long. They are intended to facilitate the resolution of lawsuits within a reasonable amount of time. Statutes of limitation essentially aim to protect defendants from any cruel legal action many years after the original incident. If too much time has passed, the defendant is likely to have lost any evidence that may have disproved allegations. If you need more information on statutes of limitations, consult with a qualified attorney who has experience handling sexual assault claims. An experienced attorney at the top-rated Normandie Law Firm will be able to give you all the information you need to know.
California Statute of Limitations for Personal Injury
The statute of limitation for your case will be determined by the cause of action. Personal injury is one of the many causes of action. In general, the statute of limitation for personal injuries is two years from the date of injury or two years from the discovery of the injury.
There are a few exceptions to the statute of limitations listed below:
If the plaintiff was a minor at the time of the injury, the statute of limitations does not start counting until the plaintiff is 18 years old. It is possible for a parent or guardian to file a lawsuit on behalf of a minor, but if that does not happen, the minor can file a lawsuit after he or she is of age.
If the defendant was out of state at any time during the two years of statute of limitation, the total time that the defendant was out is added to the deadline.
If the plaintiff is mentally incompetent at the time of the injury, the statute of limitations is tolled the duration of incompetency.
If the plaintiff has died, the lawsuit can be filed within the time left in the statute of limitations or within six months of the plaintiff's death.
If the defendant has died, the lawsuit must be filed within one year of his or her death.
If the plaintiff is in prison, the statute of limitation is paused two years, or until the plaintiff is released, whichever comes first.
If the plaintiff is in the military, the statute of limitations is paused during the time the plaintiff is serving.
As you can see, many factors may affect the statute of limitations for your case. Considering these factors, you should contact an expert attorney with expertise in sexual assault injury lawsuits as soon as possible to help you understand the time that you have to file your claim.
Statute of Limitations for Sexual Assault
California used to have a statute of limitation of ten years for sexual assault. The law stated that the prosecution of sex offenses must be started within ten years since the offense occurred. For victims under the age of 18, legal action could begin at any time before the victim's 40th birthday. Amid a recent burst of allegations of sexual assault committed over a span of about forty decades, California has eliminated this specific statute of limitations. Governor Jerry Brown signed SB 813 on September 28, 2016. SB 813 states that the prosecution of rape, sodomy, lewd acts, and sexual abuse of a child, may be started at any time. Victims of sexual assault may suffer from emotional damage and may not be ready to speak up and confront their attacker. This new law allows victims to pursue legal actions whenever they are ready to do so. An accomplished attorney who has experience in sexual assault cases can help you pursue legal action.
What Constitutes Sexual Assault?
Any type of sexual misconduct can be interpreted as the beginning of a possible sexual assault. Sexual assault can consist of inappropriate or unwanted touching, such as fondling or any other form of sexual touching, attempted rape, and rape.
If you were a victim of sexual assault, you may be interested in filing a lawsuit. You should contact a skilled lawyer experienced in sexual assault cases in Los Angeles as soon as possible to begin your claim.
Sexual Assault and Security Guards
Security guards are hired with the intention to keep people safe. Security guards are usually seen in schools, hospitals, offices, and stores. They are paid to keep people safe from any danger. But what happens when the security guards become the danger? There are many reports of security guards assaulting the people they were hired to protect.
There are a large number of security guard companies in California. According to these security guard companies, there is a guard for every occasion. Some of California's top security guard companies include: Triomph Security Guards, Silver Star Security, Security Enforcement Group, Real Protection Private Security, Safetek Security Industries Inc., Prime International Security, Quick Protection Security, Opsec Specialized Protection, Alert Patrol Security Guard & Protection Services, Allied Nationwide Security Inc., and Imperial Security.
In some cases, you may even be able to sue a third party—the security company that hired and sent the security guard. The security company, for example, might have failed to properly screen or monitor an employee who proceeded to commit sexual assault. Per California law, there is essentially no statute of limitations in California to sue a security guard company.
If you were a victim of sexual assault by a security guard, you may be asking yourself these questions:
How much time do I have to sue a security officer for sexual assault in California?
How long do I have to sue a bodyguard for sexual harassment?
According to relatively new California law, the California statute of limitations for a sexual harassment or assault lawsuit against security personnel extends indefinitely. This means that a victim may speak up at any time and still have the right to sue.
File Your Claim
If you were a victim of unwanted touching, sexual harassment by security guards, or sexual assault by personal bodyguards, you may be eligible for compensation. You must contact a top law firm with attorneys with experience in sexual assault cases. You need an attorney to sue the party responsible.
The Normandie Law Firm  — FREE CONSULTATION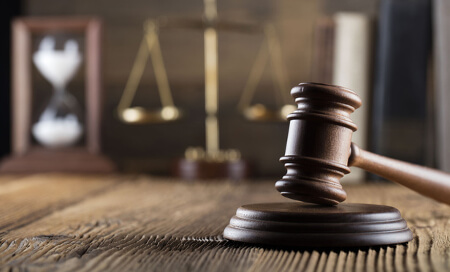 If you are considering to file a sexual assault and battery lawsuit against a security guard, you need to contact our experienced lawyers in Los Angeles here at Normandie Law Firm. Our Los Angeles lawyers with experience handling sexual assault cases will fight for your rights. Contact our law firm for a free consultation. Our lawyers will answer any questions you may be having about your situation, including questions about the time deadline to file a sexual assault lawsuit against a security guard. We also offer free second opinions. If you already have an attorney, but you are not comfortable with the way that he or she is handling your case, contact Normandie as soon as possible. We know that some attorneys are only interested in going through cases very quickly so that they can move on to the next case and simply cash out. However, here at Normandie Law Firm, each client gets a personalized treatment. Our lawyers will give your case all the time necessary to ensure that all of your questions are being answered. We are also committed to ensuring that you get all the compensation you deserve.
At Normandie Law Firm, we give our clients the peace of mind they deserve after being victims of sexual assault. We offer a Zero-Fee guarantee. This means that you never have to worry about being charged for anything; you will never pay any upfront fees. Additionally, our law firm is strictly based on contingency. What does this mean? This means that you will not pay anything for our legal services until our expert attorneys win your case. Do not hesitate; contact Normandie Law Firm as soon as possible.
WE CAN HELP YOU FILE THE NECESSARY SEXUAL ASSAULT LAWSUIT
Sexual Harassment Lawyer to Sue Security Personnel for Attack
Statute of Limitations to File a Sexual Harassment Lawsuit Against Your Employer
Statute of Limitations to File a Sexual Harassment Lawsuit Against a Facility
Attorney for Sexual Harassment and Battery in the Workplace
CA Statute of Limitations for Sexual Harassment Lawsuit Against a Bodyguard