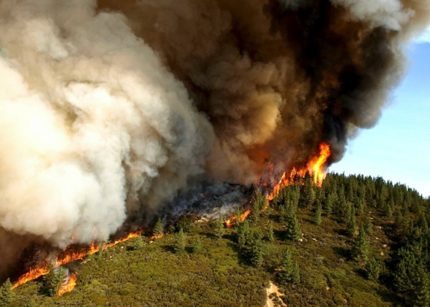 Although burn injuries are common amongst workers and homeowners, there are times when forces of nature or unprecedented environmental occurrences cause fires to blaze. In California, fire season takes place during the summer, wherein the heat dries up many acres of land and can set brush and trees aflame. These fires can burn for days and consume large sections of forests and wooded areas, and people nearby can suffer both direct and indirect effects. Their homes can easily be damaged by falling soot and ash, and smoke may cause physical problems. Additionally, there are times when neighboring houses catch fire and cause the same results. In any occurrence, your homeowner's insurance should compensate you for property damage stemming from fires or effects of fires. At the top-rated Normandie Law Firm, we routinely get calls from clients whose homes have been damaged from fires and whose insurance companies are remiss in their duties. Our clients ask our experienced lawyers questions concerning their rights as homeowners and what we can do to help them secure proper payouts from the insurance companies. Examples of these questions include:
My home was damaged by smoke and ash. What should I do? Who should I contact?
I need a smoke and ash lawsuit attorney. Who can help me?
Will homeowner's insurance give me compensation for an injury caused by a fire?
Where Smoke and Ash Come From
Smoke and ash claims are different from fire claims. Fires usually destroy parts of your property, structures on your land, and cause extensive damage to your home. In the worst cases, your home can be completely consumed by the flames, losing all of your property and even risking the potential of the deaths of family members. Those who file claims in the wake of fires are usually more likely to get a sizeable settlement from the insurance agency as the damage is readily apparent and can be verified by firefighters and other experts.
Fires start in many ways, but the most common occurrences in Los Angeles are by wildfires. These fires start in the less populated areas of the city and county and are generally situated away from the majority of people. Fires that burn in La Tuna Canyon or in state parks are more readily dealt with by firefighters and emergency personnel than fires that break out in residential neighborhoods and cause damage to all surrounding property.
During fire season, the heat dries up everything on the ground, leading to very flammable materials just resting in the woods. Prolonged exposure to the sun, paired with high winds, can cause fires to spontaneously break out and rage for days. Those who live near the areas that have a propensity for wildfires often suffer residual effects from them, including smoke and ash damage to their property, soot damage to their lawns, and cinder damage to their roofs. Additionally, they may be required, as a safety precaution, to evacuate their homes until the fire is contained, which can cause even more troubles along with the damaged goods and land.
For more information, consult with an accomplished attorney with expertise in smoke and ash injury lawsuits.
What Can Receive Damage from Fire Smoke and Ash
Even though a fire may not outright damage your home with its flames, the smoke, ash, soot, and cinder it gives off can wreak havoc, and many times, the damage is not easily noticed. These materials can cause issues with many parts of your home, including:
Plumbing Systems: Ash can be thick if a lot of it gathers together in one place. It can slip into pipes rather easily, especially if it is able to outright enter your home through open windows. Your plumbing can be compromised by ash build-up and would require the services of a professional plumber to fix.
Heating and Air Conditioning Systems: Your heating system controls many things in your home, such as generating hot water and such, and it usually shares ventilation ducts with your central air conditioning system if you have one. Ash and soot can clog the vents and prevent the systems from working properly.
Lawn and Gardens: If you have a garden or lawn, the stray ash, soot, and cinder can cause damage to the plant life you have on your property. The grass may die out or the vegetables and fruits you grow may suffocate and not grow. Shrubbery and other plants loaded down with ash and soot or burned by falling cinders and embers may not return or blossom again. Replacing all of these plants can be expensive and requires a lot of time to remove and replant.
Pools and Hot Tubs: Pools, whether above-ground or in-ground, have water pumps and filters that keep the water clean and sanitary. The filter may get clogged or be unable to work if enough ash and soot enter it with the water. Pools are not cheap to maintain, and any damages that happen to them should be covered under property insurance.
Personal Belongings: Smoke and ash that seep into homes through open or cracked windows or ventilation openings can damage personal property within the house, like curtains, paintings, clothing, and rugs. It can also cause damage to the walls, rugs, and support.
If any of these belongings were damaged by smoke and ash, contact an experienced attorney today.
Steps to Take to Filing Smoke and Ash Claims
It is important to have as much documented evidence as possible of the damage from smoke and ash to your home. It would be beneficial to your claim if you are in possession of photos taken prior to the damage or if you have a video of the affected areas before the fire occurred. If you have ample evidence, you are in a better position than most people are when you file a claim with your insurance agency about collecting compensation for smoke and ash.
An insurance adjuster will usually visit your home and conduct an examination. You should have done a preliminary examination yourself, but the adjust will check for more damages. After the adjuster gives the company the necessary information, an insurance agent will usually offer you an amount of money to cover the damages. It is crucial that you do not accept a low offer, as it may not be enough to cover many cleaning costs; further, if you do accept an offer, you do not have the ability to sue later.
It is recommended that, if you have any doubts, you contact a skilled lawyer experienced in smoke and ash cases to help you with your lawsuit.
How We Help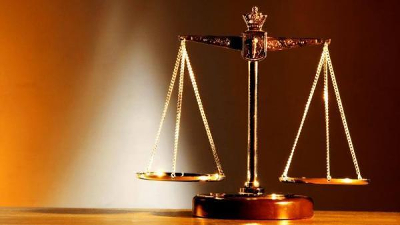 Our expert attorneys with experience in smoke and ash cases in Los Angeles at Normandie Law Firm make sure to help you receive compensation from your insurance company if your home has sustained any smoke or ash damage. Our aggressive lawyers will not stop until we have fully upheld your rights as a homeowner and secured you a fair payment from your insurance company.
FREE CONSULTATION: Call us today and you will receive a free legal consultation about your case. A qualified lawyer with experience handling smoke and ash claims will be able to help you. Additionally, if you use our services, you are guaranteed to not pay a dime out of pocket – our fees come only in the event we win your case, and only from the settlement you are awarded. You experience no loss for letting us represent you.
Let our top Los Angeles law firm help you get compensated in the case of smoke and ash damage to your home. Contact Normandie Law Firm today to file a lawsuit with the help of an attorney who has experience in smoke and ash claims.