Smith Quantum Ski and Snowboard Helmet Recall Lawsuit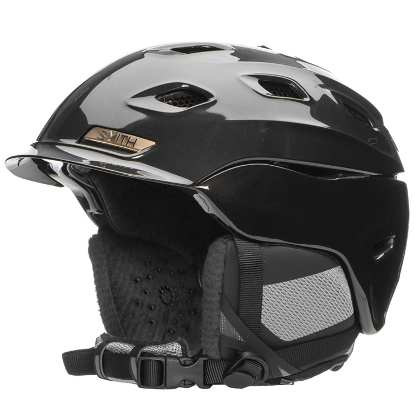 Smith Sport Optics Inc., a Canadian company, has recalled all of their 2016 and 2017 Smith Quantum ski and snowboard helmets. The products were recalled on September 7th, 2017, and include all sizes (small, medium, large, and extra large). All color variations of the product were listed in the recall – matte black/charcoal, matte white/charcoal, matte Fire (red) /charcoal, matte Klein Blue (blue), matte olive green, matte Reactor (bright green) /black, and matte Thunder gray (gray).
About 7,000 of the products, which were manufactured in China, were recalled voluntarily by the company. Fortunately, no injuries were reported. The helmets were sold around Utah, with some units being sold in Canada. The primary retail services selling the products were Backcountry.com and Smithoptics.com, amongst others. The equipment was sold for $300 from October 2016 through July 2017. Smith Optics has offered repairs on all affected helmets.
Possible Injuries from a Broken Helmet
The reason for the recall was simple: the buckle on the helmet had the potential to disengage while the helmet was being worn, which could result in numerous head injuries if the helmet were to come undone in the middle of a ride. The helmet is primarily used as protection while skiing or snowboarding in order to prevent head injuries in the case of a spill.
If the helmet buckle comes undone and a fall occurs, the rider can suffer many injuries to the head, including:
Traumatic Brain Injury: Hard impacts to the head can cause the brain to bleed or become damaged in some way; the skull is durable but if a skier or snowboarder is traveling at high speeds down a slope and then slips, crashing into a tree, log, barricade, or patch of ice, he can easily crack his skull. His brain can become damaged and cause loss of consciousness, shortness of memory, and other long-lasting problems. As a result, it may be hard to function as life continues.
Broken Bones: A helmet protects the head from damage while engaging in dangerous physical activities. If the buckle on the helmet comes undone, you risk suffering a cracked skull, broken orbitals, cracked cheekbones, and more. In the worst cases, these bones can shatter inward and put pressure on nearby nerves, causing nerve damage and other issues. Occasionally, a particularly sharp piece of broken bone can pierce the skin or cut an artery, necessitating immediate medical attention.
Concussion: Concussions are serious matters, as they can cause permanent effects depending on the severity. Concussions are usually accompanied by sensitivity to light and sound, nausea, eye strain, headaches, loss of memory, loss of coordination, and more. Multiple concussions can cause permanent impairment.
Coma: When a head injury is too severe for the brain to function, a coma occurs. There is a greatly reduced amount of functionality, and many individuals are kept alive with the help of medical equipment. The brain needs time to heal, and it may not do so. A coma may be permanent.
Death: In the worst cases, a head injury can cause death. Even a simple blow to the head can cause the brain to hemorrhage and bleed, and an accelerated fall can cause much more debilitating damage. Helmets are necessary for any physical activity that can result in falls, and if the buckle were to come undone on the Smith Quantum helmet, the risk of death increases exponentially.
Your Possible Compensation
In the event that your helmet buckle comes undone and you sustain a head injury while skiing or snowboarding, you are entitled o various compensation from the company in the form of a product liability claim. A product liability claim can help you receive restitution for:
Medical Bills: Your hospitalization fees, surgery costs, medication, and ensuing physical therapy can all be covered by the company at fault. Medical expenses are not cheap, and as long as you were not responsible for the injury due to the malfunction of the product, you should not be held accountable for those expenses. You can be reimbursed for both past and future medical costs if your doctor states that you will need additional surgery or treatment.
Lost Wages: If extended hospital stays and recovery times have left you unable to work, you are able to collect compensation for lost wages. Smith Optics may be legally required to reimburse you for your missed wages at work, as it is through their product that you were injured and forced to miss time. You may be covered for both past and future wages.
Property Damage: If your injury also caused damage to any of your property, you may have additional compensation coming your way. You can be reimbursed for the cost of the helmet, skis, snowboard, ski poles, and other protective equipment that was damaged in the accident. It is important to keep this equipment so that it can be used as evidence to prove your damages in court.
Our Services
Normandie Law Firm is here to help you get compensation from the responsible party for any injuries that come about from a dysfunctional or malfunctioning product. You are promised a modicum of safety when using a protective helmet, and if that safety is removed, resulting in an injury to your head, you should be compensated for any and all damages that arise.
FREE CONSULTATION AVAILABLE: Call one of our product liability attorneys today and you will receive a free consultation on your case. We will be happy to give you all the information you need on filing a claim and will help you understand your case much better. We take care to interact with all of our clients and make sure they are knowledgeable about the legal process and what we will need from them moving forward.
Further, our legal services are provided with a zero fee guarantee. You do not pay any out of pocket expenses for our representation. Our money comes from the settlement itself, ensuring that you are at no financial loss. We believe that all people are entitled to legal services regardless of their financial situations and that lawyer fees should be covered by the responsible party as well.
To start filing a product liability claim against Smith Optics Inc. to receive compensation for a malfunctioning helmet, contact Normandie Law Firm today.