A Riverside trip and fall attorney is needed whenever someone falls and injures themselves in a premises liability type of situation. Slip and falls and trip and falls are the second most common cause of serious injuries in the United States resulting in over 7 million visits to the emergency room annually. Many who are injured are unable to work, and incur mounting hospital bills resulting in mounting debt and financial hardship for themselves and their family.
In many cases slip and falls are caused by the negligence or wrongful actions of others including property owners, employees, business owners, and office managers. Victims have the right to seek financial recovery from all at fault parties which played a part in causing the injuries suffered. Our law firm is dedicated to providing victims of personal injury with the legal assistance required to obtain the compensation they deserve.
What We Do – Exclusive Focus of Slip and Falls and Trip and Falls
There are many law firms out there who may market themselves as premises liability experts; in reality most personal injury law firms focus their practice on auto accidents and attempt to settle the few slip and fall cases that come their way for far less than their actual value. Our law firm is different. We have the required experience and resources to fully investigate your claim, establish liability, provide the proper medical referrals to doctors well trained in trauma care and recovery, and litigate the claim to its fullest extent so that our clients can receive the maximum level of recovery available. Below you will find useful information regarding slip and fall cases.  If you have any questions after reading our article feel free to contact our Riverside slip and fall lawyers.
Common Causes of Slip and Fall Accidents
There can be numerous causes of slip and fall accidents. Based on our experience in representing past claims we have compiled a list of the most common causes of slip and fall and trip and fall accidents.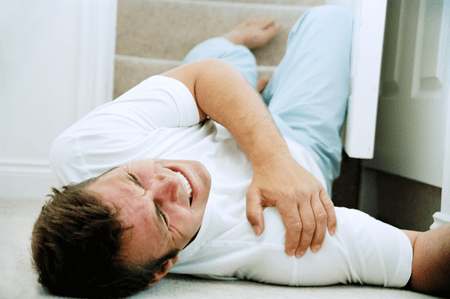 Trip and falls caused by uneven and or cracked sidewalks.
Broken refrigeration units in supermarkets resulting in the leakage of fluids
Failure to clean up spills in a timely fashion or failure to place warning signs.
Failure to place warning signs after mopping or waxing the floor.
Failure to clean off trash from the floor.
Failure to pick up merchandise that has been dropped on the floor by customers.
Defects in the carpeting including loose and wrinkled carpets resulting in a trip and fall accident.
Defective stairways and floor boards.
Potholes in parking lots.
Loose wiring – usually in places of work.
Locations Where Slip and Fall Accidents Take Place
Restaurants: Fast-food and fast-casual establishments including McDonalds, Taco Bell, KFC, Wendy's, Subway, Chipotle, Burger King and Panda Express.
Movie Theaters, Shopping Malls and Shopping Centers: Some of the largest shopping malls in Riverside County including Galleria and Tyler, Desert Fashion Plaza, The Promenade in Temecula, Westfield Palm Springs, Moreno Valley Mall, and the Main Street Pedestrian Mall.
Hotels, motels, bars, nightclubs and other nighttime establishments.
Concerts venues and stadiums.
Schools, colleges and universities.
Convenience Stores, supermarkets and grocery stores; Trader Joes, Food4Less, El Super, Ralphs, Albertsons, Maxi Foods, Stater Brothers, Safeway, and Cardena.
Local Gas Stations: Including Arco, Union 76, Mobil, Chevron,
Big Box Retailers: Target, Costco, Wal Mart, Home Depot, Lowes, K-Mart.
Department Stores; Including Macy's, Nordstrom, JC Penny, Sears, Bloomingdales, Kohl's, Dress for Less, Marshalls.
Places of work: Including office buildings, manufacturing facilities, hospitals, urgent care centers, nursing homes, and medical offices.
Injuries due to Slip and Fall and Trip and Falls
Some of the most common injuries resulting from slip and fall and trip and fall accidents include the following:
Brain Injury Due to Head Trauma: Common indications of brain injuries include: passing out, loss of consciousness, sensitivity to light, short term memory loss.
Spinal Cord Damage – Back and Neck Injury: Including nerve damage, bulging disc injury, and slipped discs.
Shoulder Damage: Including torn rotator cuff.
Knee damage: Including ACL, MCL and meniscus tears and shattered knee caps.
Foot and ankle injuries.
Broken bones: Cracked ribs, broken sternum, leg fractures, and hand and wrist fractures.
Physiological Damage: One of the most overlooked injuries is the emotional harm suffered by victims. Many suffer from long term mental health complications including anxiety, depression and PTSD.
Death of a Loved One Due to a Slip and Fall Accident
Every year hundreds of individuals lose their lives in slip and fall accidents. Family members and close loved ones are left in great bereavement over their loss. What's more those who were financially dependent on the income of the deceased individual suffer great economic hardship. In the state of California certain family members of the deceased have the legal remedy to seek financial compensation for the death of a loved one.
Winning A Slip and Fall Case – Proving Liability in the Court of Law
The majority of slip and fall and trip and fall claims can be proven by establishing the existence of negligence against the defendant. There are four elements which are required in order to establish a negligence based cause of action in the court of law. All four elements will be explained in detail below.
Duty: Does the at fault party owe a due to the plaintiff (the injured party). With respect to premises liability claims the duty owed to the claimant is predicated by the victims status. There are three levels here. Trespassers are owed the least amount of duty except in cases where the property owner knows of trespassing into the property and fails to warn dangerous, artificial and concealed dangers. Licensees are individuals who enter a property for a non-commercial purpose. They are owed a duty to be protected from all known harms on property and warned of all potential dangers on the property. Invitees are individuals who enter a property for a commercial purpose, including shopping or purchasing a product. They are owed the highest level of duty. Property owners must routinely inspect their property in order to find potential dangers, fix the defect or properly warn of the danger.
Breach of the duty owed to the victim: Breach of a duty of care takes place when the responsible party fails to abide by the duties conveyed under the law. For example, a breach of a duty can be established if there is a leaking pipe exposing the storefront to water on its floor. The manager of the store knows about this and has ample time to fix the issue or place warning signs but fails to do so.
Causation – Did the breach of the duty of care owed to the victims result in, or cause, the injuries suffered.
Did the at fault party suffer recognizable and diagnosable injuries as a result of the harm suffered.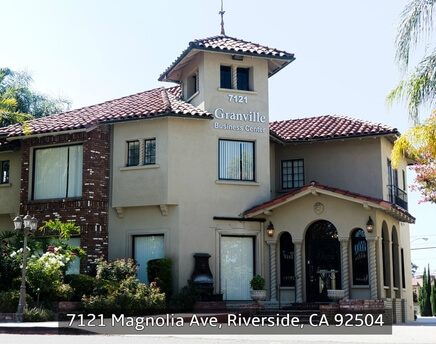 What Should I Do – Steps to Take if You Suffer injuries:  Below you will find important steps to following a slip and fall case.
Seek medical attention immediately: Call 911 and have the local paramedics transport you to the nearest emergency room or urgent care center.
Ask for an incident report to be taken by the security or the managers of the location of the fall.
Gather evidence: If possible take pictures of the fall location including any defects, liquids or objects on the floor that caused the incident.
Witness Information: Ask for the names and contact information of any witnesses that saw the incident.
If they try to  call you, DO NOT speak with any insurance adjusters or managers of the store where the incident took place. Any comments you make can and will be used against you in the court of law.
Seek legal help – ask attorneys for legal advice – a counselor should be able to provide you with a case review so that you learn more about your rights and how to successfully resolve your claim.
How much is a Slip and Fall Case Worth – Recovery for the Injured
There are numerous factors which can play a significant role in determining the overall value of a personal injury claim. Some of the most important factors are provided below.
The medical costs associated with the treatment of your injuries and a calculation of future medical costs.
How the injuries you suffered altered your everyday life. Sadly in many cases victim will suffer long term and permanent disabilities which can negatively alter their life. In such cases it is vital to appoint a life care planner who can assess the costs, both economic and emotional, associated the damages suffered.
The magnitude and severity of the damages suffered: In other words, the specific type of injury or diagnosis of the harm suffered to the body. For example a broken femur bone is a more severe injury and will likely result in a higher settlement value in comparison to a person suffering from a sprained ankle. Victims should be medically evaluated by medical physicians with an expertise in properly diagnosing the injuries suffered.
Loss of wages and future loss of income due to the damages suffered.
The extent of non-economic damages.
Whether punitive damage can be awarded.
Timing Deadlines for Filing a Slip and Fall Lawsuit
In the state of California, victims of personal injury must file a civil lawsuit within a specific time. Failure to do so will result in the elimination of their right to legal compensation under the law. In California victims have two years from the date of the accident to file a civil claim in the court of law. There are exceptions to the 2 year deadline including the following:
Mental of Physical incapacitation: To such an extent where the claimant is not able to make his or her decisions independently. The victim will have to be deemed incompetent.
Minor Status: The victim of the accident is under the age of 18. The victim will then have two years from his or her 18th birthday to file a claim in the court of law.
Incarceration of the victim.
State of War – meaning because of a conflict the victim is not able to file the claim in court.
How Much Does it Cost to Hire an Attorney
Many individuals who have suffered injuries are apprehensive regarding seeking legal representation because of the seemingly high costs of hiring an attorney.  This may be the fact in many instances: Some attorneys and law firms will ask their clients for an upfront retainer fee or a fee just to review their file. Our law firm is different. We work exclusively on a contingency fee basis meaning that our client will not have to pay for any of our fees or costs upfront. We will only collect our fees and costs if and when there is a financially successful resolution of our clients' cases. What's more we have instituted a ZERO FEE Guarantee. This means that if, for whatever reason we are not able to win your case, you do not owe us any money. This policy makes the lawsuit process much easier for the client because the client does not have to take the financial risk of paying an attorney thousands of dollars, and not seeing anything in return. When you hire us, you do not have to pay us unless and until we get you money.
Second Opinion on a Slip and Fall Case
Unfortunately many victims are taken advantage of from law firms and lawyers who lack the experience and resources to handle their claim and maximize its potential value. There are many law firms who are interested in a quick buck, so they will quickly settle your case without spending much time on it, and move on to the next case. For this reason we offer any individual who has an active personal injury claim with another law firm with a free no costs second opinion. We will be able to evaluate your file, determine what went wrong, and expend any and all resources available to us to make sure your case is successfully resolved.
Free Legal Consultation Available for All
We can help any individual who has suffered the tragedy of a slip and fall or trip and fall accident. Our goal is to provide hands on, experienced and determined legal representation for all our clients. We are able to assist clients across Riverside County and surrounding communities including the city of Riverside, Moreno Valley, Corona, Murrieta, Temecula, Indio, Palm Springs, Palm Desert, Lake Elsinore, Hemet, Cathedral City, Manifee, Fontana, Redlands, and Fontana. All legal consultation and case reviews including second opinions of a case are provide by our law firm free of charge.