Car Accident Attorney Riverside California – Corona and Moreno Valley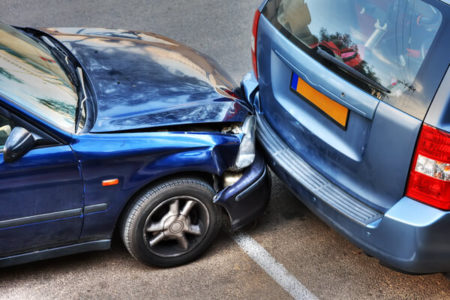 You are driving your vehicle to work in the morning and suddenly you are struck from behind by another motorist traveling at 60 miles per hour. You immediately suffer from shock and can't move your body. Over the next few days your pain level increases. This is a common occurrence on the roads of Riverside County. In fact, every year more than 20,000 individuals suffer injuries in auto accidents on the roads of Riverside. Many are left holding the bag incurring mounting medical bills and property damage while not being able to work. Insurance companies are supposed to be there to provide victims with the financial restitution they are entitled to. Unfortunately however insurance companies fail to provide victims of auto accidents with the compensation they are deserve. These companies are huge corporations that have an incentive to maximize their profits. To do that, they will do anything possible to get away with not paying you. In times of need, legal representation can be the only way you can receive the just recovery for the damage you have suffered.
About Us:We are a personal injury law firm with the experience, knowledge and resources to provide you with the legal representation needed to maximize your recovery. We offer VIP service for all our clients including transportation to and from medical appointments, help with property damage and vehicle issues, and medical doctors who will provide medical treatment at no upfront cost. To learn about what we can do to help, contact our law offices. All consultations and case reviews are provided by our Riverside car accident attorneys free of charge.
Categories of Auto Accident We Take On:
As a result of our years of exclusive experience in the field of personal injury we are able to represent victims in numerous types traffic accidents including: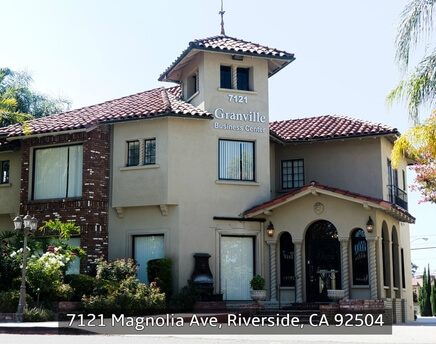 Auto v. Auto accidents
Pedestrian and bicycle accidents
Side impact collisions
Head on collisions
Truck accidents
Motorcycle rider injuries
Accidents caused by defective roadways and construction zones
Bus accidents
Defective vehicle and failure of airbags to deploy claims
Uninsured and underinsured motorists claims
Common Injuries Following an Auto Accident:
There are numerous injuries which can befall a victim of an auto accident. Based on an in-depth review of our prior cases, we have compiled a detailed list of the most common injuries caused by auto accidents.
Back and neck injuries resulting in spinal cord damage, bulging disc, slipped disc and nerve damage. There is no absolute cure for a spinal cord injury. Victims likely suffer lifelong complications and pain. Spinal cord injury victims should be treated by a physician who can order an MRI in order to determine the full extent of their injuries.
Head injuries – concussion, mild traumatic brain injury, and traumatic brain injury.
Damage to the shoulder – torn rotator cuff, frozen shoulder, and shoulder instability.
Knee damage – including torn ACL, MCL, and shattered knee caps.
Facial injuries – broken nose, facial scarring, and TMJ injuries to the jaw, fractured and broken teeth, ocular damage
Ear Damage: Tinnitus, damage to the eardrum resulting in chronic ringing in the ear, is very common amongst auto accident victims. Those suffering from ringing in the ear lasting more than a few hours should be evaluated by an ENT specialist and conduct an ear test by an audiologist. In many cases ringing in the ear can result in permanent hearing loss.
Broken bones – including fractures to the ribs, leg fractures, hand and wrist injuries, and ankle dislocation.
Internal organ damage resulting in internal bleeding: Common organs which can be affected during a severe impact include punctures lung, liver damage, and damage to the intestines resulting in bowl obstruction. Following an auto accident many victims suffer cardiac arrest, heart attacks and seizures.
Psychological damage: Perhaps the most overlooked harm; many victims suffer from prolonged anxiety, depression and mental stress following an auto accident.
Nerve damage resulting in CRPS (Complex regional pain syndrome).
Steps to follow after an Auto Accident:
Victims of auto accident should follow these steps in order to protect their right to financial recovery for the damages they have suffered. But we do realize that some victims may not follow all steps, perhaps due to being misinformed or being in a state of shock after the accident. Please note that these steps should be taken in an ideal situation. However, not taking all the steps does not necessarily ruin your case. Please contact our Riverside lawyers for a free consultation.
If injured, seek medical attention: Insurance companies will disproportionally undervalue one's case if victim refuses medical treatment immediately following an auto accident. They will say you did not seek treatment; therefore, you were not injured. If you are in any pain, contact the local paramedics or police department and have an ambulance transport you to the nearest hospital emergency room. If you are not able to seek medical attention right after an accident, visit an urgent care center or schedule an immediate appointment with your primary care doctor. An early evaluation of your injuries can play a significant role in establishing the extent and severity of your injuries. When you are being evaluated by the medical providers you should be as open as possible with any possible pain and discomfort you are feeling. As a result, the documentation of those injuries can be used to maximize your recovery.
File a TCR/Police Report: Contact the police department. Make sure they write a traffic collision report. Explain to them in detail how the accident took place and provide them with any supporting evidence including witness testimony. Police report is considered hearsay and as a result cannot be submitted into evidence. However, they can be use by insurance adjusters and the law firm that is representing you to gauge liability in the accident. In many cases it can be difficult to file a police report immediately following an accident. In cases of hit and run accidents, victims who wish to seek recovery through their own uninsured / underinsured motorist coverage must file a police report.
Gather evidence: If possible gather evidence pertaining to the accident, including pictures of the vehicle involved in the accident, pictures of the accident location and contact information of any witnesses to the accident.
Gather information of the at fault party: Ask the persons involved in the accident for their insurance information, DMV issued drivers license, phone number, and registration. Do not speak with them regarding the facts of the accident. Do not admit fault. It is not your job to determine fault.
Do not speak with insurance: Any statements you make to insurance adjusters regarding the accident can and will be uses against you.
Seek legal help: Contact a personal injury attorney with experience in auto accident claims. Legal representation can help you receive the compensation you are entitled to under the law.
Do I Have a Case – Factors Which Are Significant in Determining the Viability of Your Claim:
There are several important factors which require evaluation in order to determine the viability of your case.
Liability – Who was at fault in the accident: Rear end auto accidents will most likely establish liability on the part of the individual that struck your vehicle. However there are many other types of accidents which may require investigation into liability.
Injuries to the claimant: In a personal injury lawsuit, a person who was involved in an auto accident needs to have suffered some type of injury. If there are no injuries reported, then there cannot be a personal injury claim against the at fault party. That is why it is important to seek medical attention immediately following an auto accident.
Insurance coverage: In the state of California drivers of motor vehicles are required to carry insurance with a minimum policy of 15 thousand dollars per injured individual and 30 thousand dollars overall. However in many cases drivers do not carry any insurance. In those instances the only option may be to tap into your own policy coverage under your uninsured motorist bodily injury claim.
The impact to the vehicle: The force of the impact to the vehicle plays a significant role in determining the extent and the severity of the injuries suffered. Many insurance companies will take advantage of a claimant by referring them to body shops which will greatly undervalue the property damage estimate of the vehicle. It is important to have your vehicle evaluated by a repair shop that will assess the full damage of your vehicle.
Proving Your Case in the Court of Law:
Most auto accident claims are predicated on proving negligence against the at fault party. There are four elements which are required in order to establish negligence based caused of action.
Duty: Did the defendant owe a duty to the injured party. Motorists on the road owe a general duty of care to drive their vehicles in such a manner so as to prevent harm to others.
Breach of a duty of care: Breach of a duty of care takes place when the at fault party fails to abide by a duty of care. Example may include speeding, driving too close to the vehicle in front of you, failure to stop at a stop sign, and texting while driving.
Causation: The accident needs to have been caused by the breach of a defendant's duty of care.
Damages: The at fault party needs to have suffered diagnosable and discernible damage to the body.
Value of My Case – Recovery Available For Victims:
The potential settlement value of your case is based on the damages you have suffered, the amount of insurance coverage available and the percentage of liability attributed to the at fault party. There are several categories of damages available for victims of auto accidents under California state tort laws.
Recovery for all medical cost associated with the injuries suffered.
Future medical and rehabilitation treatment.
Loss in wages and future loss of income.
Pain and suffering – emotional distress, anxiety, PTSD and any other mental health issues resulting from the accident.
Loss of consortium – spouses of victims are entitled to recovery for a loss of their loved one's love, affection and companionship resulting from the injuries suffered.
Punitive damages: California courts will grant the issuance of punitive damages when the defendant intentionally harmed the claimant or acted in reckless disregard for the life, health and well being of others. Reckless disregard can include drunk driving, driving at an excessive speed, and hit and run accidents.
Pursuing a Wrongful Death Claim – Recovery for the death of a loved one in car accidents:
Unfortunately many victims succumb to their injuries following an auto accident leaving family members bereaved and in deep psychological anguish. What's more, loved ones of the deceased experience severe financial difficulties because of their dependence on the victim's earnings. The state of California allows for certain family members of the deceased to file a claim in civil court for monetary recovery. Spouses and surviving children of the deceased have an absolute right to file a wrongful death action. In cases where there are no surviving children and no surviving spouse, parents of the person who died may be able to file a claim if they were in any way financially dependent on their child. Domestic partners are able to file claims against the at fault party as well.
Recovery Available Under California Wrongful Death Laws:
Claimants in wrongful death cases are able to receive recovery for any financial losses they have incurred including hospital costs, funeral costs and the loss of the deceased victim's earnings. Additionally, claimants can be awarded monetary recovery for the loss of the deceased individual's companionship, love, nurturing, guardianship, support and loss of friendship.
Statute of Limitations – Timing Deadline for Filing an Auto Accident Lawsuit in California
Claimants who are not able to resolve their claim with an insurance adjuster must file a lawsuit in civil court in order to receive recovery. In the state of California a victim of personal injury has two years from the date of the accident resulting in the harm suffered. There are cases where the statute of limitations may differ. For example in cases involving government vehicle, victims have 6 months from the date of loss to file an administrative claim. Once the administrative claim is rejected, a victim will have another 6 months from the date of the rejection of the government claim to file a lawsuit in the court of law. Exceptions to the two year statute: In certain cases courts will grant the tolling of a statute allowing victims file a valid complaint despite the end of the two year statute. A list of some of those exceptions is provided here:
Minor status the claimant: A person under the age of 18 has two years from the date of their 18th birthday to file a civil lawsuit.
Mental incapacitation or physical incapacitation.
The claimant did not realize the damages suffered before the end to the two year deadline.
Military Service: Then claimant was in a war zone and was not able to file a complaint in time.
What is the Cost of Hiring an Attorney:
Many injured victims of auto accidents do not seek out help on their case because of the seemingly high costs of legal representation. Many law firms ask their clients for retainer fees amounting to thousands of dollars. Our law firm works exclusively on a contingency fee basis no matter what type of persona l injury case you may have. A contingency fee agreement stipulates that a client will not have to pay for any legal costs or fees out of pocket. Payment will be made to us directly from the recovery achieved. If we cannot win your case you will owe us nothing.
Free Legal Consultation Available:
If you have any further legal questions or if you would like to receive a second opinion on your case, contact our law offices. All legal case reviews are conducted by our experienced Riverside accident lawyers free of charge.