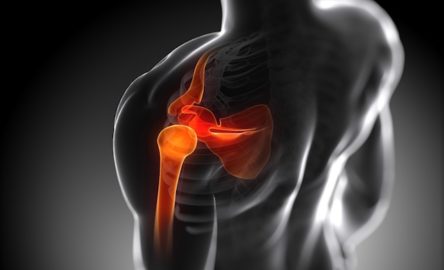 Car accident injuries may result in numerous damages to your whole body, as well as cause lasting effects stemming from those injuries. Although there are multiple safety features present in vehicles, high impact crashes can still greatly wound you. The sheer force of a heavy car crashing into your vehicle can cause you to sustain injuries all over your body, including to the shoulder. While shoulder damage can take some time to heal, it can also lead to Complex Regional Pain Syndrome, also known as CRPS, or Reflex Sympathetic Dystrophy (RSD). While CRPS is still not fully understood by doctors and can be missed in initial diagnoses, it is still a prevalent condition that requires ample medical attention. The responsible party in an auto accident should be liable for your damages, and our experienced lawyers at our top-rated Los Angeles law firm is willing to help you receive fair compensation. Clients often call us asking questions about CRPS and the legal action they can take. Some of these questions include:
Can I sue for getting CRPS from a shoulder injury in a car accident?
What can I earn if I got Complex Regional Pain Syndrome from a shoulder injury?
Who can I sue if I got CRPS after a motorcycle accident?
Can I file a lawsuit if I developed CRPS after a truck accident?
CRPS Information
CRPS is a condition that affects the peripheral nervous system in a unique way. Generally, injuries that occur to areas of your body tend to stay in that area; a separated shoulder, for instance, causes pain in the shoulder, upper arm, forearm, hands, and down to the fingertips due to the disruption in the circuit and the pressure on the nerves in the rotator cuff. Your whole arm is affected by a dislocated shoulder, but after it begins to heal, the only residual effects you experience are centered around the shoulder joint. Your limbs can function without hurting.
CRPS symptoms in the shoulders, however, function differently. CRPS also travels down to the extremities but the pain does not end after the shoulder starts to return to normal; rather, as time goes on, the symptoms worsen. A broken shoulder can kick-start CRPS.
CRPS in the shoulders can be identified by some of the telling characteristics of the condition, including a constant burning pain that appears to be more present away from the location of the initial injury, a change in texture and color of the skin, swelling or inflammation of the affected area, and a greatly increased sensitivity to temperature and touch. If you feel that you are experiencing abnormal pain from a shoulder injury after a car accident, you should seek immediate medical assistance. One of the key symptoms of CRPS is the disproportionate feeling of pain to the original injury – as painful as a shoulder injury may be, the pain inevitably decreases after a few days. With CRPS, it does not lessen, but increases.
Some people have confused CRPS with a frozen shoulder or simple nerve damage, which both include similar symptoms once CRPS has progressed – stiffness, immobility, and increasing pain. However, an injury like nerve damage occurs to the specific area; with CRPS, the nerves may not have been affected at all, and yet the feelings persist. The ganglions are sending pain signals to the brain and causing muscle spasms, but there is nothing that can be attributed to the cause.
For more information, contact a medical professional or one of our skilled attorneys with experience in CRPS cases.
Treatments for CRPS
CRPS has no cure, and most of the treatments are focused on pain management and pain relief. If the condition is addressed early enough, there is a chance it can be kept under control; however, the longer you go without proper medical attention and care, the more likely it is that the condition will progress beyond repair.
If your shoulder was injured and you developed CRPS, you may eventually suffer from immobility and paralysis, damaged nerves and chronic nerve pain, muscular atrophy, and more. In order to prevent these dire effects, your doctor may prescribe you over the counter painkillers (Advil, Tylenol, Naproxen) or stronger painkillers (Vicodin, Hydrocodone), antidepressants, corticosteroids, nerve-blocking medication, topical analgesics, and other drugs.
To combat the degenerative effects of CRPS, your doctor may also order you to undergo various therapies. You may be subjected to physical therapy (shoulder stretching, light weight lifting, acclimation to touch) or electric therapy (electric shocks administered to nerve endings or into the spine to jolt the nervous system in some way). To receive a recommendation to an adequate doctor, reach out to one of our qualified lawyers who have experience handling CRPS claims.
CRPS Due to a Car Accident – Filing a Claim
If you have developed CRPS in your shoulders because of a car accident, you may be entitled to financial compensation in the form of a personal injury claim.
While driving, all people owe other drives a care of duty to protect them in the safest ways possible. In essence, this means these drivers will not endanger anyone else on the road. If that duty is breached, the responsible driver can be said to have violated his duty of care. Although drivers violate these duties all the time by driving recklessly, running red lights, texting and driving, or else not paying attention to the road, not all result in accidents.
If a breach of duty occurs and leads to an accident, that driver can be viewed as negligent in his actions. Of course, you are only able to file a personal injury lawsuit if you were injured as a result of the accident. These four points of negligence must all be proven in order for a personal injury claim to be filed, or it will be dismissed entirely.
A car accident can cause shoulder injuries that are apparent at the scene of the accident, such as breaks, fractures, dislocations, and more. However, some of these injuries are not visible or even felt until well after the fact because of the rush of adrenaline coursing through your veins – it is not uncommon to not feel any injuries after an accident, and many people opt to not pursue medical treatment for this reason. As the days progress and the adrenaline wears off, however, you start to realize that you have some lasting pain.
CRPS may initially feel like simple pain that results from a shoulder injury, but once it persists in inverse proportion to the extent of the damage itself, it is time to see a doctor. This lasting damage is enough to be used as grounds in a personal injury claim against the responsible driver. An accomplished attorney with expertise in CRPS injury lawsuits can help you start the legal process and receive the compensation you deserve.
What You Can Earn
If you have a shoulder injury due to a car accident and you developed CRPS from the injury, you may be able to recover damages from the driver of the other vehicle. Many insurance agencies will try to argue that the damage was pre-existing and was not caused by the impact, but this is irrelevant, as even existing injuries that are worsened by a crash and a driver's negligence can be compensable.
You have the ability to earn:
Medical Expenses: Any medical treatment used to help you with your shoulder injury or ensuing CRPS can be covered in a lawsuit. This includes surgery, hospitalization, medication, physical therapy, and more. Further, you can be compensated for both past medical bills and future medical bills, especially if your CRPS necessitates multiple doctor's visits and numerous treatments.
Lost Wages: A car crash can prevent you from earning an income at work. You may not be able to go to work because your car was totaled, your injuries prevent you from completing your job duties, or you are healing from surgery or a procedure. You can be reimbursed for these lost wages, as well as reimbursed for any future wages that you will lose as a result of further treatments or other time spent away from work.
Property Damage: Your car is a valuable possession. If it were damaged in the accident, the repair costs can be factored into your settlement. Also, any property that you owned that was in the car that was lost or broken can also be covered.
Pain and Suffering: Emotional damages can take a heavy toll on you and make the injury much worse than it is. Mental scarring, psychological damage, fear, anxiety, PTSD, and more can be factored in to these damages.
An expert attorney who has experience in RSD cases in Los Angeles will be able to help you recover the maximum compensation under the law.
Normandie's Role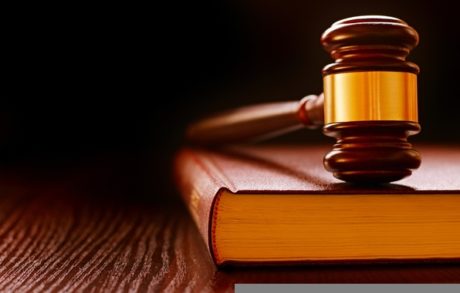 Normandie Law Firm features a team of top attorneys who have dealt with CRPS cases for years. We have helped many people along the paths to recovery and have netted them hundreds of thousands of dollars for their settlements. Our lawyers are an empathetic group, and we know how debilitating CRPS can be. For this reason, we dedicate ourselves to bringing you the fairest settlement we can in an attempt to make sure your finances are not something you spend time worrying about while you're healing. We will aggressively fight for your rights as victims of car accidents and will take your case to court if we have to. We won't stop until we bring you a settlement you are proud of.
FREE CONSULTATION AVAILABLE: Call us today to receive a free legal consultation on your case. A lawyer experienced in CRPS cases will be happy to take your call and explain the legal process, what you can expect throughout the case, and what you have the ability to earn as a settlement. You are invited to ask any questions you want, and an experienced attorney will answer them.
If you hire us for legal representation, we offer you a zero fee guarantee on your claim. This promises that you will not pay any money for our services; your savings are your own, and we take nothing out of pocket from you. Our fees are paid only if we win your case, and they are taken from the settlement we win for you. If we lose, you do not owe us a dime, and we eat the costs of the case.
Contact Normandie Law Firm today to speak to one of our experienced Los Angeles RSD attorneys.