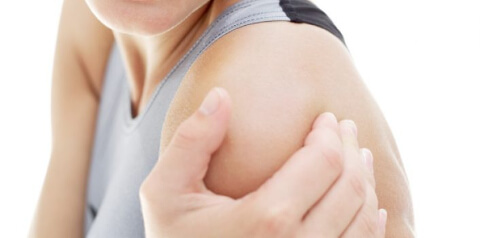 According to a report made by the US National Highway Traffic Safety Administration or NHTSA, nearly 1.3 million people die in road accidents every year, averaging at roughly 3,287 deaths a day. On top of these grim numbers, 20-50 million individuals are injured or disabled as a result of road accidents. Based on these statistics it is evident that car accident can cause a wide range of damages to those who are unfortunate to experience them. These accidents can not only leave physical damages but can leave victims with a mountain of monetary debt, caused by the excess price of the required medical treatment. One of the many injuries that are caused by car accidents is torn or damaged rotator cuffs. Fortunately, victims of these injuries can seek further compensation through the pursuit of a personal injury lawsuit. At Normandie Law Firm, one of the top law groups in Los Angeles, our qualified attorneys with experience in car accident cases can guide you through the often complicated process of filing your rotator cuff auto accident lawsuit. If you have any questions after reading this article, please feel free to contact our top-rated law offices for a free consultation by one of our skilled associates with experience handling car accident claims.
Rotator Cuff Injuries
The rotator cuff is a vital part of every person's shoulder function. Made up of muscles and tendons, it helps your shoulder move and stay stable. Problems or damages to a rotator cuff are quite common, and they arise in the form of tendinitis, bursitis, and tear injuries. Rotator cuff tendons can become inflamed from frequent use, age, or injury. These rotator cuff injuries can be caused by sports, jobs or any repeated overhead motions. As people get on with age, these tendons can also wear down, allowing for tears to more easily occur. Some of these tears are not immediately painful, and others are. It truly depends on the age and health of the victim, and how severe the injury is. Treatment of rotator cuffs can include the following:
Rest
Heat or cold to the sore area
Medicines that reduce pain and swelling
Electrical stimulation of muscles and nerves
Ultrasound
Cortisone injection
Surgery
When a rotator cuff injury occurs as a result of an automobile accident, the victim may be able to file a lawsuit for their damages. Contact an accomplished attorney who has experience in auto accident cases for more help.
You & Your Case
Clients who enter our law firm seeking compensation for their shoulder injury often asks a broad range of questions regarding the value of their case. These clients more than likely already have an attorney but are not satisfied with the way they have been treated. Our attorneys, however, extend the most assistance we can offer regardless of whether or not you already have an attorney or not. Some of these questions of average case, and average settlement values are listed as follows:
How much is a rotator cuff injury case worth?
What is the value of a rotator cuff injury lawsuit?
What is the average settlement value for a torn rotator cuff injury?
Determining the average value of any case is somewhat tricky as some factors go into determining said value. The same can be said for finding an average settlement amount of a separated shoulder injury. The best way to figure out the value of your case and possible settlement is to seek out the representation of an expert attorney with expertise in car accident injury lawsuits. However, that is not to say that calculating these values is impossible. One way to get a rough estimation of the settlement amount for your separated shoulder injury is to calculate the compensable damages related to your case. These compensable damages are typically separated into three categories: economic damages, noneconomic damages, and punitive damages.
Economic damages, in most cases, make up a significant portion of a case value as the individual damages carry a more definable monetary value. Some of these economic damages include:
Past & Future Medical Expenses: These are the costs that a victim must endure for the hospitalization of the initial injury and any further treatment needed in the future because of this injury. These expenses often make up a significant portion of a settlement value.
Loss of Income: These compensatory damages meant to reimburse the victim for any wages lost from the injuries. This amount can be determined through a thorough examination of the victim's salary history and often includes sick and vacation time.
Loss of Potential Income: Sometimes injuries can be so severe that the victim may lose the ability to perform at the same level they had before their injuries. To determine this amount, a complicated formula is used that involves the examination of the victim's projected earnings and the impact that the damages may have had on the victim's ability to find and perform future work.
Noneconomic damages are, in most cases, difficult to place a specific monetary amount on as they do not have any particular value. However, the best way to determine the level of noneconomic damages in your case is to consult with a legal representative experienced in the field applying to your case. Some common forms of noneconomic damages include:
Pain and suffering: This damage is compensated to a victim based on the pain and suffering they endured from their injuries. This amount is often calculated by the use of a pain multiplier that has the victim identify their level of pain on a scale of one to ten.
Emotional Distress: This form of compensation is offered to victims that have experienced any emotional trauma suffered due to the injuries. The compensable amount of emotional distress often varies from state to state.
Loss of Consortium: Loss of consortium is often added to the value of your case when the injuries are so severe that the victim's loved ones are deprived of a normal loving relationship and companionship.
The third and final form of damages is punitive damages. Punitive damages can be added to the value of your case to punish the defendant and to deter them from engaging in the further conduct. Punitive damages are more challenging to fight for as they often involve proof of a defendant acting deliberately. In these cases, lesser attorneys will settle the suit without fighting for punitive damages. However, our experienced lawyers at th top-rated Normandie Law Firm are committed to ensuring that our clients receive all the damages that they demand; punitive damages included.
As a reference for you and your case, we've included a list of example settlements and verdicts involving rotator cuff injuries due to auto accidents. These examples are as follows:
A plaintiff's rotator cuff in her non-dominant shoulder was torn after a bus accident. In return, the jury awarded her $190,000 for her pain and suffering.
A delivery truck driver had all the tendons in his rotator cuff torn after the defendant hit his truck. The driver required extensive medical treatment, and never recovered full function of the rotator cuff. The case was settled for $750,000.
A plaintiff suffered from a torn rotator cuff in a car accident caused by the defendant. The plaintiff could not return to work afterward as a sign painter and received a $500,000 settlement.
A plaintiff was rear-ended and required surgery on her dominant shoulder. She regained 90% mobility. However, she still experienced pain and difficulty with certain activities after the surgery. The case settled for $200,000
A tenant received a $450,000 settlement after the apartment ceiling fell on her, tearing her rotator cuff and injuring a disc in her neck.
A plaintiff's rotator cuff was torn when a pulley slipped at her workplace. Her surgery was relatively successful, but she was likely to have continued orthopedic issues. The case settled for $280,000.
As always, there is no guarantee that your lawsuit will have a positive outcome. This is why it is incredibly important that you seek representation from a lawyer experienced in auto accident cases.
How Normandie Law Firm Can Help
Having an experienced attorney on your side can make the difference between filing a successful claim for compensation and having your case dismissed from court entirely. Clients who file a claim with our law firm an expect to find some if not all of the following damages compensable to them:
Past and Future Medical Expenses
Loss of Wages
Potential Loss of Future Wages
Pain and Suffering
Emotional Distress (anxiety, depression, PTSD, etc…)
Punitive Damages
At Normandie Law Firm we can guide you through the often arduous process of fighting for proper compensation for your damages. While our attorneys are based out of Los Angeles, we also practice in San Jose, Oakland, San Francisco, Sacramento, Fresno, San Diego, Orange County, Stockton, Bakersfield, and throughout the entire state of California.
Free Second Opinions
Some attorneys are lazy, and will sign you up to their firm but will disappear once your name is on the paper as they are busy signing up more cases. In these instances, their business is based more on volume and will attempt to sign up as many cases as possible. In turn, they will spend less time on cases resulting in severely reduced settlements. Our firm will not treat you like a number. We will be in communication with you throughout our lawsuit and will treat you like family. So if you already have an attorney don't worry, we'll give you a second review of your case 100% free of charge.
Zero Fee Guarantee-No Upfront Fees Ever
If you contact our law offices today, we can walk you through the complicated process of filing your claim completely free of charge. As a show this commitment to you and your case we offer our clients the benefits of a zero fee guarantee policy. Under our zero fee policy, all clients don't pay for our services until their case is won. If you feel in need of a second opinion, second opinion case reviews are also free under this policy. Please, feel free to give us a call, and we can guide you down the path of receiving proper compensation for your damage.