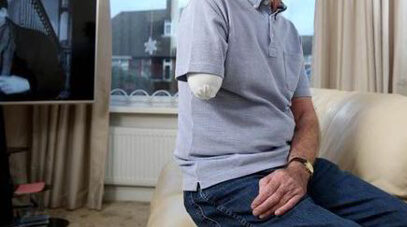 Losing an arm can be a truly traumatic experience that can adversely affect a victim's life forever. Apart from the physical and psychological trauma that a severed arm can cause, treating the lost arm can also place a financial burden on a victim. When an arm is lost as a result of the misconduct, negligence or intentional harm of another the victim may be entitled to collect significant monetary compensation for the damages endured. At Normandie Law Firm, one of the top-rated firms in Los Angeles,  our skilled attorneys with expertise in arm amputation injury lawsuits can guide you through the often complicated process of building your case, filing your claim and collecting compensation. Contact our top law offices today to receive a free consultation from one of our experienced lawyers.
Severed Arm Injuries
Amputating an arm can in some cases be done intentionally. A wide variety of healthcare professionals will perform the amputation of an arm as a way to stave off infection and to treat deadly diseases such as cancer, diabetes, and gangrene. However, there are also instances when an arm amputation can occur as a result of the negligence of another. When this is the case, a lawsuit can be filed against the at-fault party for the damages. Some common accidental causes of arm amputations are listed below:
Car Accidents
Workplace Accidents
Firearm/Explosives/Firework Accidents
Electrocution Accidents
Ring Traction Accidents
Building and Car Door Accidents
These are just a few of the accidental causes of a severed arm injury; however, the loss of an arm can occur at any time or anywhere. The treatment of a lost arm can be incredibly devastating to a victim, and in some cases can leave the victim with overbearing medical bills required for the extended hospitalization, physical therapy, and likely prosthetic replacement. When these injuries occur as a consequence of the actions of others, that secondary party can be sued for the damages through a personal injury lawsuit with the assistance of a qualified lawyer experienced in arm amputation cases. Victims who file a severed arm lawsuit may find some of the following damages compensable:
Loss of wages
Loss of potential for future income
Past & Future medical expenses
Pain and suffering
Emotional trauma (anxiety, depression, PTSD, etc…)
Whenever filing a personal injury lawsuit against any party it is highly recommended that you seek appropriate legal assistance. Having the right skilled attorney on your side can mean the difference between filing a successful lawsuit against the at-fault party and having your case dismissed from court. At Normandie Law Firm, our expert attorneys with experience in arm amputation cases ensure that all of our clients receive all of the resources necessary to fight their case and receive the compensation that they deserve.
You & Your Case
When clients contact our law firm in search of representation for their severed arm injury lawsuit, they often ask a wide variety of questions that are fairly similar to the questions of other clients seeking the same degree of assistance. Some of these frequently asked questions are as follows:
What is the average settlement value for a severed arm case?
How much is the value of my lost arm case?
How much is a lost arm case worth?
Whenever clients ask about the potential value of their case, more than likely they already have an attorney but are considering switching. Regardless, our legal consultants give every one of our clients the time, resources and attention required to answer any questions that they might have. To answer the previous questions, the value of any severed arm case is challenging to generalize effectively. Every case is different, not just with the specific injury but the nature of the circumstances that surround the incident. These circumstances of an accident make up a significant portion of what determines the value of a client's case. For this reason, an average cannot be accurately approximated. While we could attempt to calculate one, there no guarantee that a client's case will fit into the parameters of that calculated average.
That is not to say that determining a case value is impossible, however. The best way to estimate the value of a case is to calculate the compensable damages and to consult with an accomplished attorney who has experience handling arm amputation claims. Compensable damages are usually made up of three different categories: economic damages, noneconomic damages, and punitive damages. While a skilled attorney will better assist you in determining the amount of each of these categories it is helpful to define and understand what these damages are and whether or not they are present in your case.
Economic damages in most cases make up the bulk of a victim's compensation amount. They are often far easier to calculate and have values that are relatively easy to define. Some common economic damages include:
Past & Future Medical Expenses: These are the costs that a victim must endure for the hospitalization of the initial injury and any further treatment needed in the future because of this injury. These expenses often make up a significant portion of a settlement value.
Loss of Income: These compensatory damages are meant to reimburse the victim for any wages lost from the injuries. This amount can be determined through a thorough examination of the victim's salary history and often includes sick and vacation time.
Loss of Potential Income: Sometimes injuries can be so severe that the victim may lose the ability to perform at the same level they had before their injuries. To determine this amount, a complicated formula is used that includes the examination of the victim's projected earnings and the impact that the damages may have had on the victim's ability to find and perform future work.
Noneconomic damages, or general damages as it is often referred to as provide monetary compensation for the losses a victim suffers that don't necessarily have any monetary value. These noneconomic usually loses difficult to calculate without the help of an attorney, but some of these possible damages are listed below:
Pain and Suffering: This damage is compensated to a victim based on the pain and suffering they endured from their injuries. This amount is often calculated through the use of a pain multiplier that has the victim identify their pain on a scale of one to ten.
Emotional Distress: This form of compensation is offered to victims that have experienced any emotional trauma suffered due to their injuries. This compensable amount often differs from state to state.
Loss of Consortium: loss of consortium is often added to the value of a case when the injuries are so severe that the victim's loved ones are deprived of a normal loving relationship and companionship
The last form of likely compensable damages is punitive damages. Punitive damages can be added to the value of a case as a way to punish the defendant or to deter them from engaging in future conduct similar to that which caused the injury. These damages can be difficult for an attorney to fight for, and in most cases, a lesser attorney will settle a case without arguing for them. However, our skilled attorneys at Normandie Law Firm, are committed to ensuring that all of our clients receive all the compensation that they demand; punitive damages included.
About Normandie Law Firm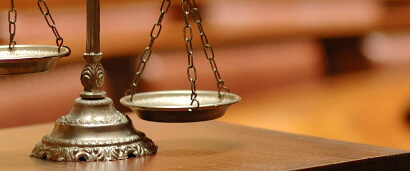 If you or a loved one has suffered from the damages of a wrongfully severed arm, you may be eligible to file a personal injury lawsuit against the party at fault. At Normandie Law Firm, an attorney who has experience in arm amputation lawsuits can walk you through the process of earning the compensation that you deserve.
FREE CONSULTATION AVAILABLE: As a further display of our commitment to you and your case, our firm operates under a strict zero fee guarantee policy. Under this policy, you don't have to pay anything until we win your case. Already have an attorney? Don't worry this policy also ensures free second case reviews for all of our clients. So, give us a call, and we can fight your case, so you don't have to. An experienced attorney will be available to speak with you.