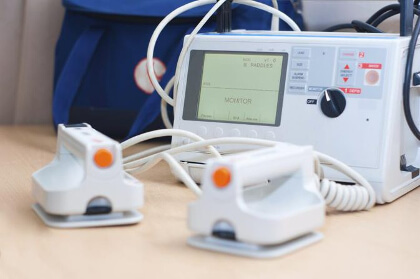 Product recalls can lead to many lawsuits if the items caused some sort of injury or damage; although the majority of these injuries are minor and not life-threatening, there are times that is not the case. When a company like St. Jude Medical issues a recall on medical products, any ensuing injuries can be severe, even permanently debilitating. It is important to be as informed as possible concerning these types of products, as they may cause lasting damage or death if used. In the case of St. Jude, their implanted defibrillators had issues, resulting in a widespread recall. There have been a dozen reports of injuries stemming from these malfunctioning defibrillators, and our experienced lawyers at the top-rated Normandie Law Firm promise to get you the compensation you deserve if you were one of the affected individuals. We will work on your behalf and file a product liability claim or include you in a class action lawsuit. Our clients approach us with questions about how these two claims function as well as request more information on the defibrillator situation itself. Examples of these questions include:
How much is my case worth?
How much is a St. Jude defective medical defibrillator case worth?
How much will my settlement be?
Who can I call for help filing a St. Jude defibrillator battery recall lawsuit?
What is the average value for an injury case for St. Jude defibrillator battery lawsuit?
What are some St. Jude defective medical defibrillator settlement amounts?
Recalled Defibrillators Information
Our expert attorneys with experience in product liability cases were made aware that St. Jude Medical issued a recall of their Implantable Cardioverter Defibrillators (ICDs) and Cardiac Resynchronization Therapy Defibrillators (CRT-Ds) products. There were over 250,000 units recalled, but representatives believe even more people have the devices inside their bodies. The defibrillators were implanted for the purpose of correcting arrhythmic heartbeats and keeping the heart under control. Patients suffered either from bradycardia, a condition in which the heart beats very slowly at under 60 beats per minute, or tachycardia, a condition in which the heart beats at an extremely fast rate. The devices can also be used to help with treating potential heart failure.
Bradycardia can result in a low resting heart rate, which does not transfer oxygen to the organs in a timely fashion. Tachycardia, on the other hand, is a form of overexertion of the heart, and can cause hypertension and cardiac arrest. Either condition can prove to be fatal if proper medical treatment is not sought when the symptoms arise, or if the implanted defibrillator does not function properly.
The defibrillators are implanted with the purpose of sending electrical shocks to the heart via wires called leads. The objects operate on batteries that are supposed to last for some time; however, this has proven to not be the case. The defibrillators have had buildups of lithium, called lithium clusters, that essentially short-circuit the battery and prevent it from sending any signals. In essence, the individual would have a useless device implanted in his chest, and there is no way for him to know whether or not the battery is dead without going to the doctor for verification.
If the defibrillator cannot send its shocks to the heart, there is an increased chance that the patient will die from the irregularities or the issues. It is crucial that the shocks reach the heart to keep it beating. To date, there have been a few reports of injuries coming from these dysfunctional defibrillators. There have been 37 patients who reported dizziness due to a lack of corrective pacing, 10 patients who fainted from the same issue, and 2 patients who died because of the lack of shock therapy.
The amount of affected individuals would give us grounds to enact a St. Jude Medical class action lawsuit. Contact an accomplished attorney with expertise in St. Judge defibrillator injury lawsuits today to get started on the legal process.
St. Jude Medical Lawsuit
If you have been outfitted with an ICD or CRT-D defibrillator and felt dizzy, lost consciousness, or sustained some other kind of injury from the malfunction of the battery, you are able to file a product liability lawsuit against the organization. However, due to the sheer amount of recalled products, you may be better off joining a class action lawsuit to seek restitution.
In a class action lawsuit, a recall attorney will represent you and many other clients in a mass lawsuit against the organization. This usually occurs when many people are affected by the malfunctioning product. There is less opportunity to go one-on-one, and thus, less chance to earn extremely high settlements, but you are more likely to have a case ruled in your favor if there are thousands of witnesses who can vouch for the product's problem.
We can help you recover expenses for medical bills, including hospitalization fees and surgery costs. Surgery may even be necessary to remove the faulty defibrillator and implant a new one that has a long-lasting battery. Additionally, you can earn compensation for lost wages at work if you were unable to earn anything from your job due to extensive time spent away. If you need to file a class action lawsuit, contact our top Los Angeles law firm today. A skilled attorney who has experience in product liability cases will be able to assist you.
What You Can Earn
The average payout for St. Jude defibrillator lawsuit settlements cannot be calculated that easily. There is no compensation calculator that exists; that is, you cannot just type up your injuries and expect a program to spit out a dollar value attached to those damages. All cases are decided on a case-by-case basis, and no attorney would be able to say with conviction that a certain amount is guaranteed to be received.
There is a lot of negotiation involved in product liability cases and class action lawsuits. A judge's idea of a case worth may drastically differ from the average compensation juries give out, and as a result there is no set amount we can advise our clients that they may receive.
For instance, if you were merely outfitted with a faulty defibrillator but did not experience any troubles, you may be able to have the replacement surgery covered, but not a ton else. If, on the other hand, you were rendered incapacitated by cardiac arrest because the shocks did not save you in time, you may be able to earn much more, well above the average St. Jude defibrillator recall lawsuit settlement. A qualified attorney with experience handling product liability claims will be able to help bring you a fair settlement.
Normandie Law Firm: Helping You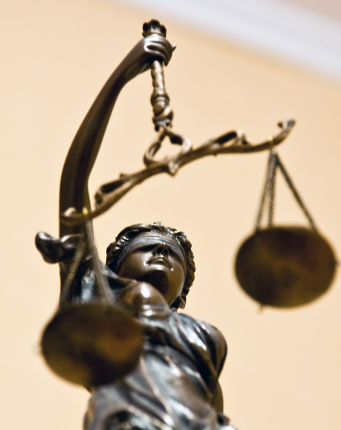 Our Los Angeles attorneys at Normandie Law Firm are here to do everything we can to earn you well above the average settlement for St. Jude medical recall lawsuit. Our lawyers are skilled and experienced in product liability claims and class action lawsuits, and we work for the express purpose of helping you be satisfied and taken care of in the wake of any injuries. When you select Normandie Law Firm, you select a team that will care for you until the end of the case and beyond.
Contact our law firm in Los Angeles to speak to an experienced attorney in a confidential free consultation. We will discuss your case, your injury, and the average St. Jude defibrillator recall lawsuit settlement. We will be glad to answer any questions you have and provide you with any information you may need to make a decision on moving forward.
Further, all of our cases are litigated with a zero fee guarantee. From start to finish, we do not ask for any payment out of pocket. Our services are provided free of charge and remain so if we do not win your case. We are only paid if we win your case, and our fees come from the settlement itself. You experience no financial loss for using our services, and we aim to keep it that way.
To learn more about the average settlement for St. Jude class action lawsuit case, call Normandie Law Firm today, and we will connect you with a lawyer experienced in product liability cases who will gladly answer your questions.