Security guards are employed for the purpose of protecting customers and guests in nighttime establishments. However, all too often, security personnel and bouncers turn on customers and attack them with indiscriminate force, resulting in serious long-term injuries and deep psychological wounds. Victims of violent actions by bar or nightclub employees are entitled to financial recovery for all damages suffered. Our top office is proud to represent individuals who have suffered harm due to the criminal and indiscriminate actions of security guards and bouncers. Below you will find important information regarding security guard assault and battery claims, liability on the part of a security company or employer of the defendant, and liability of the club owner and property owner where the act of violence took place. If you have any further questions after reading this article please, feel free to contact our top-rated law offices at Normandie Law Firm. All legal consultations regarding your potential claim are provided free of charge by our expert attorneys with experience in assault and battery claims.
Common Locations where Acts of Violence by Security Personnel Can Take Place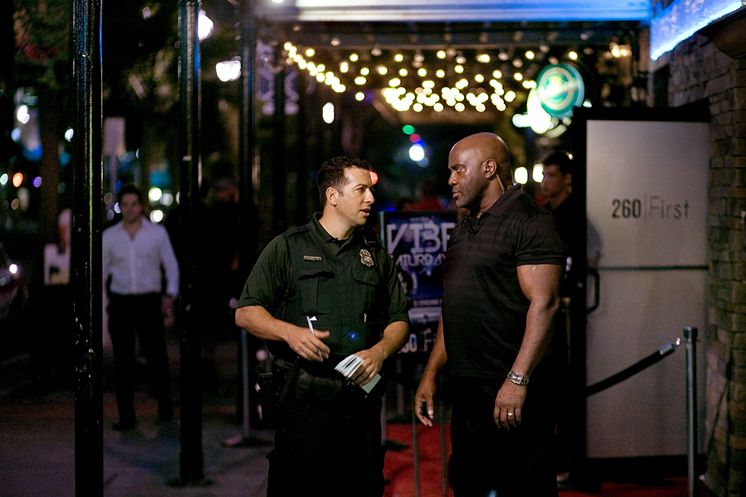 Based on our extensive experience, our team has compiled a list of the most common locations where security guard assault and battery can take place.
Nightclubs and dance clubs.
Bars, lounge, and pubs.
Music concerts, raves, and music festivals.
Parties and events in private residences.
Shopping malls, supermarkets, and clothing stores.
Hospitals, emergency rooms, and urgent care centers.
Hotels, Motels, Casinos, and Resorts.
Schools, Universities, and College campuses.
Sporting events in stadiums and gyms.
There are other locations where these assaults can occur. If you have been harmed by a security guard at any of these spots, contact our experienced lawyers today.
Common Injuries Following an Assault and Battery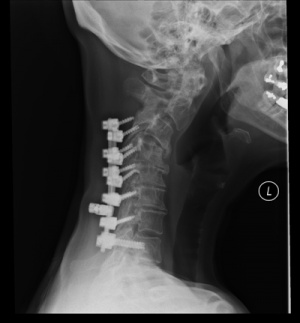 There are numerous injuries resulting from acts of violence perpetrated by others. Some of the most common include the following:
Head injury – resulting in trauma sustained to the skull: Often, victims of assault and battery suffer from blunt force trauma to the head, resulting in skull fractures, internal hemorrhaging of the brain, and severe traumatic brain injury. Clear signs of brain damage can include loss of consciousness, oversleeping, vomiting, short-term memory loss, sensitivity to light, loss of cognitive abilities, and seizures.
Damage to the ear – often resulting in tinnitus, or chronic ringing in the ear, caused by damage to the eardrum. Victims of tinnitus and hearing loss should consult an ENT doctor and be tested by a qualified audiologist in order to determine the extent of the damage suffered to the ear and the possibly permanent nature of the injury.
Damage to the spinal cord – back and neck injury: Spinal cord damage can devastate a victim's life, often resulting in paraplegia and chronic back and neck pain. Victims should be evaluated by an accomplished orthopedic neuro-surgeon with an expertise in spinal cord damage.
Facial injuries: Victims of assault are often punched, clubbed, bitten, or cut in the face by a knife. Common facial injuries in assault and battery claims include broken noses, ocular damage (resulting in partial or complete blindness), facial lacerations (resulting in permanent scarring and disfigurement), and broken jaws (resulting in TMJ injury).
Injury to the shoulder.
Knee damage resulting in torn ACL, MCS and fracture knee caps.
Broken bones – including cracked ribs, hand and wrists damage, fractures tibia and fibula.
Heart failure: Cardiac arrest and heart attack due to the use of electric shock weapons.
Internal organ damage: Including collapsed or perforate lungs, damage to the liver and kidney, testicular rupture, bowel obstruction and ruptured spleen.
Psychological Damage: Victims of violent crime often suffer from severe and prolonged mental health injuries. Some of the most common mental health injuries following a criminally violent act include, Post Traumatic Stress Disorder, severe levels of depression resulting in substance abuse, and anxiety.
Protecting Your Rights – Steps to follow after an Assault and Battery
Victims of assault should follow certain steps in order to protect their rights.
Contact the police department: Immediately call 911 and have them come to the location of the incident and file a Police Incident Report. Ask the police department that you wish to press charges against the person perpetrating the offensive act. Criminal charges and subsequent conviction of the at fault party can play a major role in determining the viability of your personal injury cases. In any event, a criminal charge can be used as leverage in order to maximize the potential value of your case.
Seek medical attention right away: Ask the paramedics or law enforcement to call for an ambulance and transport you to the nearest emergency room. Documentation of your injuries without a significant gap in medical attention is an important factor in establishing the potential value of your case.
If possible, gather evidence: Take down the names and information of the perpetrators, take pictures of the location and your injuries, and gather the information of any potential witnesses.
Do not speak with anyone representing the defendant or the establishment regarding the matter. Any comments you make to them can be used against you and can result in a reduction or elimination of your claim.
Seek legal help: Contact a skilled attorney who has experience in the field of assault and battery cases and nightclub liability claims.
Victims Right to Recovery for Damages Suffered – Average Case Value for Assault and Battery Injury Claims
Those who have suffered harm due to the intentional and criminal actions of others are entitled to recovery under the law. A common question asked by our personal injury clients pertains to the amount of settlement they are likely to receive once the case has concluded. The average case value or settlement amount of a personal injury case is predicated on several significant factors unique in every case. An attorney with adequate experience handling assault and battery claims can give you an estimate. A list or explanation of those factors includes the following.
The diagnosis and extent of the injuries suffered by the claimant.
The medical and rehabilitation costs associated with the injuries suffered.
Calculation of any income loss or loss of future earning capacity due to the long-term injuries or disabilities suffered from the violent attack.
Non-economic damage compensation: Pain and suffering and mental anguish resulting from the criminal act. The probability and severity of psychological damage in cases of violent crime is drastically higher in comparison to other personal injury claims. Non-economic damages also include the awarding for punitive damages.
More on punitive damage compensation for assault and battery victims: In the Unites States, punitive damages can be awarded by courts when the actions of the defendant are morally reprehensible in nature. Criminally violent actions can be deemed morally reprehensible in certain instances. The purpose of punitive damages is to impose financially detrimental judgment against the at-fault party so that he will refrain from partaking in similar actions in the future. Historically, the amount of punitive damage compensation available will be predicated on several factors including the level of reprehensibility of the defendants actions, the amount of actual damages suffered by the victim, and the financial status of the at-fault party. It should be known that these damages are very difficult to win, and only a highly skilled lawyer experienced in assault and battery cases will be able to win them.
Agency Theory – Vicarious Liability against the Employer or Nightclub Owner
The theory of vicarious liability is formulated so as to place liability on the part of not only the person inflicting the harmful act but also the employer of the criminal, the property owner where the violent act is committed, and the owner of the establishment.  Under the agency theory, liability will be established if the criminal was acting under the direction of the employer or was acting in furtherance of the employers' interest. For example – the role of a security guard is to kick out individuals deemed to be suspected of causing potential harm to others in the nightclub. A security guard makes the independent decision to kick out a customer from the premises without the consent of the employer. In doing so, he punches and beats up the customer, resulting in severe cranial damage and a broken nose. In this case the employer did not specifically instruct the employee to commit the violent harm; however, the individual acted on furtherance the employer's interest. Thus, the employer of the security guard should be held equally as liable for the actions of the employee.
Negligent Entrustment of a Deadly Weapon
Security guards bouncer and other employees who are provide with defensive or offensive weaponry or are allowed to carry such devices with them must undergo strict background checks and firearms training. In some instances, security guards furnish their weapons to other individuals in the establishment who will use the weapon on an unsuspecting individual. Common arms possessed by security personnel include firearms, batons, tasers and other electric shock weapons.
Assault with a Deadly Weapon
Some court decisions have held that defendants who are trained martial artists or have prior experience in boxing or MMA can be charged with assault with a deadly weapon just by the use or their bodies in inflicting damage to the victim. Any potentially deadly weapon used by a security guard against a customer can result in a charge of assault with a deadly weapon. This can include clubs, batons, knives, pieces of broken glass, glass bottles from beer wine an liquor, base ball bats, hockey sticks, and hammers.
False Imprisonment and False Arrest
Every individual in this country has the right not to be held against their will by another person or entity. Deprivation of your rights under the law to move about freely is considered a criminal act; it can result in civil penalties based on any harm that was suffered as a result of the false arrest. In many cases, along with assault and battery of a victim, a security guard will unlawfully hold an injured victim in custody. There is no specific time line for the violation of false imprisonment to take into effect. According to the law, any length of time where the individual in unlawfully held against his will can constitute the violation of his personal right or movement or locomotion. Victims of false imprisonment can often suffer from deep psychological damage including depression, anxiety, post-traumatic stress disorder, and substance abuse.
Negligent Hiring Practices
Employers can be held responsible if they failed to properly investigate a potential candidate for employment before hiring the individual. In the matter of security personnel, an employer should have access to and investigate the potential employee's criminal records, past acts of violent behavior, and mental health. Security guards have a heightened duty to adhere to certain practices and procedures before partaking in a potentially harmful activity. Thus, they must have the proper character and temperament.
How Much Will it Cost to Hire an Attorney to Represent Me
Victims of personal injury have many question regarding legal representation. Perhaps the most frequently asked questions is how much will it cost to be represented by a lawyer. Our law firm represents clients who have suffered injuries due to the violent actions of others specifically on a contingency fee basis. This means that you will not have to pay anything out of pocket. We will get paid only if there is a successful resolution of your cases. To learn more about our Zero Fee Guarantee, speak to an experienced attorney.
Second Opinion on Your Case
Unfortunately victims who seek legal representation will choose an attorney that is not well suited to properly manage the claim. Many clients feel that they are locked into the attorney client relationship with the legal counsel and cannot switch to another firm. This is not true; clients have the right to seek out new legal representation at any time on your case.
Free Legal Consultation Available
Our attorneys provide free no charge legal consultations for any victim who has been assaulted at the hands of a security guard, bouncer, or employee. We will fully review your file and determine the most optimum legal course of action to make sure your rights are protected and a maximum level of recovery received.
Contact Normandie Law Firm today to speak with an attorney with expertise in assault and battery injury lawsuits.
WE CAN HELP YOU FILE THE NECESSARY SEXUAL ASSAULT LAWSUIT
Sexual Harassment Lawyer to Sue Security Personnel for Attack
Statute of Limitations to File a Sexual Harassment Lawsuit Against Your Employer
Statute of Limitations to File a Sexual Harassment Lawsuit Against a Facility
Attorney for Sexual Harassment and Battery in the Workplace
CA Statute of Limitations for Sexual Harassment Lawsuit Against a Bodyguard