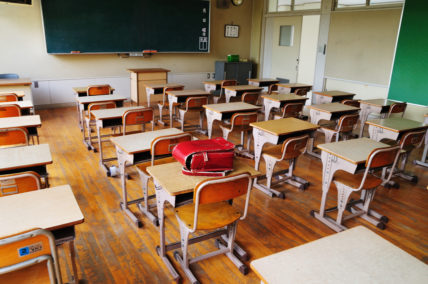 Parents trust their children are always safe and taken care of when they are left in school. All schools—elementary schools, junior high school, high school, private schools, and even colleges and universities—have the duty to ensure that students are safe. Sexual harassment and sexual assault are serious and can leave victims mentally and emotionally traumatized for many years. Sexual harassment and assault can come from other students, teachers, and practically all school staff. Almost one in five undergraduate women in college or university claims that they have experienced assault or an attempted assault. A majority of students between 8th and 11th grade claim that they have experienced sexual harassment in school. If your child was a victim of sexual harassment or sexual assault in a school, you have the right to file a lawsuit. An expert lawyer with experience handling school sexual assault claims can assist you.
Normandie Law Firm is a top law firm based in Los Angeles, California. If you need a sexual assault lawyer to sue a school for sexual harassment, schedule a consultation as soon as possible. We handle sexual assault cases in elementary schools, junior high schools, high schools, private schools, and even colleges and universities. If you need a university sexual assault attorney in Los Angeles or any other sexual assault attorney, Normandie Law Firm can help you. Our experienced lawyers have litigated many cases of this nature.
School District Liability
A school district will only be liable for sexual harassment or assault when school officials are aware of the harassment or assault but do nothing to end it. In 1998, a male teacher was arrested after authorities discovered that he sustained a sexual relationship with one of his female students. The teacher was immediately fired from the school. The teacher had previously received complaints about making inappropriate comments in the classroom; these claims were denied by the teacher, but he apologized to parents and students for any offensive comments that he may have said. After his arrest, the student filed a lawsuit: Gebser v. Lago Vista Independent School District. The student alleged that the school was liable under Title IX. However, since the student never complained to school officials, the school was not found liable.
In order to establish school district liability in cases involving sexual harassment, the following must be proved:
The student was subjected to sexual harassment
The student informed a school official with authority to end the harassment. The school official did not do anything with the information.
The school official showed deliberate indifference towards the student's allegations.
Claims of sexual harassment and sexual assault and battery are serious. Any students facing sexual harassment or assault in schools must inform school officials. If school officials are not informed of the situation, the student cannot prove that the school district is liable. If school officials are informed but they demonstrate indifference and do nothing to end the situation, the school district will be held accountable. For more information, contact an accomplished lawyer experienced in school sexual assault cases.
Taking Action for Sexual Harassment and Sexual Assault
All public schools are subjected to Title IX—a civil rights law that prohibits discrimination based on sex (sexual harassment) and sexual violence (assault). Schools are responsible for ensuring that sexual harassment and sexual violence do not occur in schools—as it may create a hostile environment for the student being victimized. If schools are not addressing the problem and working to end the harassment, victims can file a complaint with the U.S. Department of Education's Office for Civil Rights (OCR). The OCR is the agency responsible for enforcing Title IX. You have a total of 180 days from the last incident to file a complaint with the OCR. In your complaint, you should include:
A chronologically ordered description of everything that occurred
An explanation of how the sexual harassment and assault has affected the student's life and his or her education.
An explanation of what you would like the school to do to prevent this from happening again
You should also include information about any witnesses. If you are aware of any other victims, you should invite them to form a part of your complaint. After receiving your complaint, the OCR will conduct an investigation. After the investigation, if the school is found not to follow Title IX,  the OCR will contact the school to negotiate a voluntary resolution agreement in which the school makes specific changes to ensure it is complying with Title IX. It is also possible for the two parties to reach a mutual resolution settlement. OCR will not order the school to compensate the victim for damages; however, it might order the school to reimburse the victim for any expenses.
You are not required to submit a claim to the OCR. If you wish, you can go directly to federal court. However, if you file a lawsuit in federal court while the OCR is investigating your complaint, the investigation will be closed. You can file both a complaint with the OCR and a lawsuit in federal court; however, they cannot be filed simultaneously. If you have questions, consult with a skilled attorney with expertise in school sexual assault injury lawsuits.
Normandie Law Firm
The top-rated Normandie Law Firm can help you no matter the location of the school in which the harassment or assault occurred. Here is an alphabetical list of all the public school districts that our law firm covers:
Alameda Unified School District
Anaheim Unified School District
Bakersfield Unified School District
Beverly Hills Unified School District
Culver City Unified School District
Fresno Unified School District
Glendale Unified School District
Irvine Unified School District
Long Beach Unified School District
Los Angeles Unified School District
Oakland Unified School District
Ontario Unified School District
Sacramento Unified School District
San Bernardino Unified School District
San Diego School District
San Francisco Unified School District
San Juan Unified School District
Santa Ana Unified School District
Santa Monica Unified School District
If your child was sexually harassed or assaulted by a student, teacher, assistant teacher, coach, or any other school staff, you could sue the school district with the assistance of an experienced attorney. Contact Normandie Law Firm as soon as possible to get started on your case. We handle all sorts of sexual assault lawsuit, including sexual harassment lawsuits against colleges and universities.
FREE LEGAL CONSULTATION: Normandie Law Firm is proud to offer clients free consultations and free second opinions. You might be considering taking legal action; our legal staff is here to answer any of your questions and address all of your concerns. Call now and schedule your free consultation. Our qualified Los Angeles attorneys with experience in school sexual assault will give you all the information necessary to help you decide to file a lawsuit. Additionally, if you already have a lawyer at another law firm, you can get a free second opinion. We know that some lawyers simply are not dedicated to each case. They might only be interested in signing on as many cases as possible and quickly going through them so that they can continue to sign on more cases. Normandie Law Firm is committed to giving all our cases complete dedication. We are not interested in just going through cases. We guarantee that we will give your case all the attention necessary. We will not rest until we win your case.
Normandie Law Firm understands the mental and emotional distress that families are subjected to after finding out their student was sexually harassed or assaulted in school. Therefore, we want to give clients peace of mind. We do not want you to worry about how you are going to pay for taking legal action. Normandie Law Firm gives clients a Zero-Fee guarantee. You never have to worry about paying any upfront fees. Our Los Angeles law firm is strictly based on contingency, so you will not pay anything until our lawyers win your case. Call Normandie Law Firm now to schedule your free consultation or free second opinion. Our lawyers are here for you.
Contact us today to speak with an attorney who has experience in sexual assault cases.