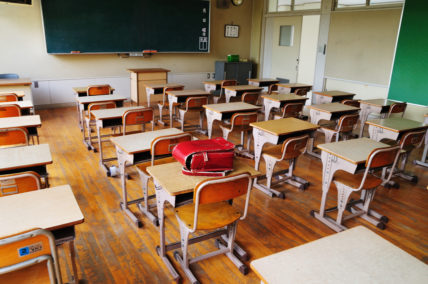 Our experienced lawyers at the top-rated Normandie Law Firm always place our clients first. We are concerned with their quality of life and want to make sure they are healthy and safe. When an issue like sexual abuse rises, it is our goal to make the responsible party pay the maximum compensation possible to the family. Sexual abuse is a crime that is punishable by law, and perpetrators face community service, jail time, and more. They get marked as sex offenders for the rest of their lives. In spite of that, no amount of compensation or potential punishment can erase the pain and trauma caused to a victim of sexual abuse; progression is not made possible by payment, but only a strong will. Our clients will call us seeking help for sexual abuse cases wherein their children have been molested at school or at a childcare facility. Our top Los Angeles law firm will proudly help you get the compensation you need to help your child move through the trauma and to pay for any damages that came about from the abuse. Examples of questions clients ask us include:
My child was sexually abused at public school. Can I sue a public school?
My child was molested at a private school. Can I sue the school?
Can I sue a teacher for sexual molestation?
I need a sexual abuse attorney in Los Angeles. Who can I call?
What is Sexual Abuse?
Sexual abuse can take many forms. Many times, parents are uneducated as to what constitutes sexual abuse, and may not recognize warning signs of molestation. As a result, students and children are not taught what is inappropriate at home, and may not understand why something is invasive or wrong. It is crucial to educate all people on sexual abuse to prevent it from spiraling out of control and catching perpetrators before they can harm too many children.
Sexual abuse can take the form of:
Sexual Misconduct: A blanket term used to describe anything inappropriate done to other individuals. It can include sexual harassment, which is less severe than sexual assault; harassment may involve lewd remarks, sexting or inappropriate text messages, suggestive statements, badgering for sex, and more.
Sexual Assault: This involves some form of groping, touching, or otherwise assaulting actions of a sexual nature. Molestation falls under this category, such as fondling and forcing a person to touch sensitive areas. Rape is also considered to be sexual assault, albeit in its most severe form. A rape claim is merely a sexual assault claim but of the highest degree.
Sexual Relations with Minors: In the United States, the legal age of an adult is 18. However, there are states where the age of consent to have sex is younger, at either 16 or 17. Regardless of the age of consent, however, statutory rape – which is sex with a minor even in the minor willingly engages in the act – can still be charged against perpetrators.
Exposing Minors to Sexual Material: This includes showing minors sexually explicit material, pornography, masturbating in front of minors, and other similar acts.
Any of these sexual acts can leave a student both physically injured and emotionally traumatized, irrespective of their ages. Sometimes these instances of abuse can manifest later in life or even be blocked out due to coping mechanisms, and it is important to get minors as much assistance as possible to prevent lasting damage. For this reason, it is important to seek out a skilled lawyer experienced in school sexual abuse cases.
Liability and Responsibility
According to state law in California, any authority figure (teacher, administrator, school aide, staff worker, etc) must report any instances of sexual abuse to a sheriff's office or police department. If they elect to stay quiet and do not make any reports, they may be held complicit and liable in a case. This responsibility by omission or ignorance can be devastating, as turning a blind eye can leave a child with nowhere to turn and no repercussions to occur.
In schools, anyone can commit sexual abuse. Teacher sexual abuse or teacher molestation is not uncommon, and student molestation happens away from the eyes of those in charge. Student sex abuse is extremely damaging, as it is important to have a group of peers for social growth and emotional development; trauma like sex abuse can stunt that growth and cause long-term damage. Additionally, anyone who works for the school in any manner may be in situations when they are alone with children, whether it be in the bathroom, hallways, on the buses, or in empty classrooms. These are prime opportunities for sexual predators to harass or assault children.
A school must be held accountable for its employees and must ensure that no individual it hires has a background that may raise suspicions. Some schools are negligent in their hiring duties and may not have a background check that goes back very many years; multiple sex offenders have been able to secure jobs at schools they know to be lazy or inefficient in their hiring processes.
To give an example of this chain of liability, suppose a student were sexually abused at school by a custodian, and the assault were witnessed by a teacher. After the student reports the incident, the teacher is found to be negligent in not coming forward with his own statement, and the custodian is charged with sexual abuse of a child. Upon further investigation, the custodian is found to have a prior history of child molestation, but the school did not delve far enough into his past and hired him anyway. The school can thus be held responsible as well; beyond that, the school district can be found negligent and also targeted in a claim.
Do not let people who should be protecting your children get away with negligence. Find an expert attorney who has experience in student sexual abuse cases against a school and start the legal process today.
What Claim Should I File?
You should make a decision on what kind of claim you are going to file against the responsible parties. Criminal cases require the utmost burden of proof from the plaintiff; that is, you must be able to show beyond a reasonable doubt that the person in question did, in fact, commit sexual abuse to your child. The reason for this is the consequences are extremely dire: guilty parties can face huge fines, community service, permanent marks and stigmas, and jail time.
Civil claims, on the other hand, require a lowered burden of proof. Negligence is the primary basis of the claim. Because jail time is not an option, you can instead seek monetary damages for all acts. You may earn compensation from all responsible parties in this case, including the school and school teachers.
The types of damages you can earn in a claim include things like medical bills and punitive damages. If there were any injuries that occurred as a result of the sexual abuse and required medical treatment, these costs can be recovered. Further, any future costs can be covered as well. These expenses cover surgery, medication, physical therapy, hospitalization, and more.
Punitive damages, on the other hand, are given out as a form of punishment. They include even more monetary compensation and generally take the place of criminal charges. However, many courts see them as excessive or unnecessary, claiming that the other compensation is more than enough. As a result, only an accomplished lawyer who has experience handling school sexual molestation claims for students will be skillful enough to win them.
Our Firm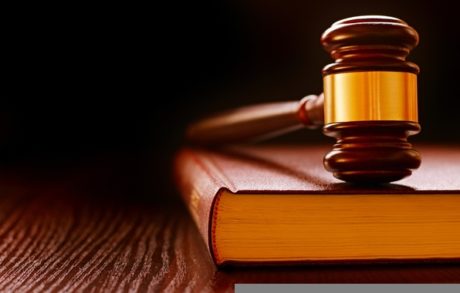 Normandie Law Firm is here to help you in any way you need, whether by suing the school district for negligence or filing a lawsuit against a school itself. Our qualified attorneys with experience in sexual assault cases can assist you and sue the school for rape, sue the teacher responsible, recover damages due to the negligence of the school, and more. We are primarily concerned with the health and wellbeing of your child and want to make sure you are well equipped to move forward with the healing process.
We serve all parts of California and can help with cases in the following areas: Los Angeles Unified School District (LAUSD), San Diego School District, Long Beach Unified School District, Fresno Unified School District, Santa Ana Unified School District, San Francisco Unified School District, Oakland Unified School District, Sacramento Unified School District, San Bernardino Unified School District, San Juan Unified School District, Bakersfield Unified School District, Modesto Unified School District, Stockton Unified School District, Pasadena Unified School District, South Pasadena Unified School District, Glendale Unified School District, Garden Grove Unified School District, Irvine Unified School District, Fontana Unified School District, Kern High, Santa Monica Unified School District, Beverly Hills Unified School District, and more.
FREE LEGAL CONSULTATION AVAILABLE: Call us today to receive a free consultation. A compassionate attorney with expertise in sexual assault injury lawsuits will be glad to help you with your claim and will answer any questions you have. If you wonder, "Can you sue a public school?" or "Can you sue a private school?" we will provide you with the answer: yes, you can sue a public or private school and receive compensation. It does not matter if the school is part of a public district, diocese, or charter system.
We offer a zero fee guarantee to all our clients as well – you do not pay any fees for our services unless we win your case, and those fees come from the settlement itself. We want to make sure you experience no monetary loss by filing claims against a public school. If we lose your case, we receive no payment whatsoever.
To speak to an experienced attorney for a child sexual abuse at school, call our Los Angeles law firm today.