School Project Injury Attorney – Student Accident Lawsuits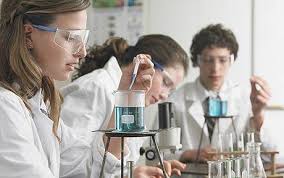 School projects can take place both outside of school or on school campuses. Every year thousands of students in high schools, junior high schools and elementary schools suffer devastating injuries while participating in outside of the class room projects and assignments. On many occasions' schools, teachers that work on schools and administrative staff can be held liable for accidents and subsequent injuries to students during extracurricular activities including school projects and assignment conducted outside of the school campus and after school hours.
We Can Help:  Our law firm is dedicated to providing victims of injuries receive the full and just compensation they deserve. If you have any legal questions after reading this article or if you would like to speak with a lawyer regarding your case please feel free to contact our law offices. All legal consultations are provided by our attorney s free of charge.
Common Accidents and Injuries:  Some of the most common accident and injuries suffered by students in extra-curricular activities and school projects include the following.
Chemical Explosions due to improper science experiments.
Burn injuries – chemical burns, scalding injuries and fires.
Motor vehicle accidents – bus, car and train collisions.
Struck by heavy objects
Blindness and loss of sight
Traumatic brain injuries and brain damage
Spinal cord injuries
Shoulder injuries
Ear damage – loss of hearing and tinnitus due to loud noise or trauma to the ear drum
Food poisoning
Inhalation injuries CO2 exposure
Bone fractures, sprains and ligament damage
Slip and Fall, trip and falls and fall from high place
Internal bleeding and organ injuries
Wrongful Death of a student – homicide, unintentional death or suicide
Establishing Liability against the School District
There are numerous theories of liability which can be employed in order to establish liability on the part of a school district, teachers and administrative staff.
Failure to properly supervise and control the conduct of students partaking in a school assignment which has a high probability of danger to participants and others.
Failure to provide assistance and guidance and to the safety procedures which need to be employed in order to reduce the probability of risk to students participating on the activity.
A teacher or administrative staff assigning an inherently dangerous school project or assignment to students.
Providing students with defective or improperly maintained tools and or construction materials to be used in laboratory assignments to outside of school projects. This can also include improper sporting equipment, appliance, cooking material, heating and cooling equipment, and construction material.
Time Limit for Filing a Lawsuit
There are specific timing restrictions limiting your right to pursue compensation for injuries sustained by a student in school. For more in-depth analysis on statutory restrictions please contact our law offices.  Below is some important information you should be aware of.
Non-government – Private schools: Private institutions are non-governmental entities. As such in the state of California you will have two years from the date an incident to file a claim.
Minors and Non-government private entities: Minors have two years from the date of their 18th birthday to file a claim.
Government entities: A public school is considered governmental entities. As such you mu first file an administrative claim within 6 months from the date of an accident to file a an administrative claim.  If the administrative claim is rejected; you have 6 months from the date of the rejection to file a lawsuit in the court of law. There are specific exceptions with respect to minors and governmental entities. To learn more please contact our law offices.
Compensation Available for Victims
Victims of harm due to the negligent or intentional conduct of others are entitled to compensation for all damages they have incurred.  Categories of compensation available include the following…
All medical and treatment costs.
All future medical and rehabilitation case expenses.
Other economic damage – including loss of income and future loss of earning potential.
Non-economic damages – this can include emotional distress, pain and suffering and mental anguish.
Punitive Damages: Punitive damages can be awarded where the at fault party acted with either in intent to cause harm or reckless endangerment for the life and health of others.
Further Information – Attorney consultation:  Feel free to contact our law offices in order to speak with one of our lawyers. All legal consultations are provided free of charge.  We are able to represent student in school districts across the state including;   LA Unified School District, San Diego Unified, Long Beach, San Bernardino, Elk Grove, San Francisco, San Jose, Fremont, Kern, Oakland and Santa Ana.
Further Information:
Field Trip Injuries and School Liability