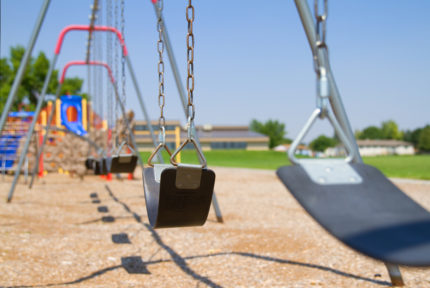 Schools are supposed to be safe for our children. Parents entrust their children to complete strangers for a big chunk of the day—usually anywhere from four to eight hours per day. Students are believed to be taken care of at all times. However, the proportion of students to adults is usually not enough to ensure that every single student stays out of harm's way. School districts are required to keep schools safe from possible hazards. Additionally, they are responsible for ensuring that teachers and other faculty are thoroughly trained to deal with children. If you suspect the school or the district negligently hired someone who is not capable of ensuring the safety of students, you may be able to file a claim.
In the United States, there are more than 14 million child injuries each year. More than 25% of these injuries occur on school grounds.  To place this number on a smaller scale, 1 in 14 students will be injured while at school. In California, the average class size of grades one through eight must stay below 30 students. So, approximately two students in each class will suffer from an injury during school and will require medical attention.
Playground Injuries
In schools for younger kids, there is often a playground that allows them to play during recess and lunchtime. These playgrounds usually allow or promote climbing. In the United States alone, 200,000 children under the age of 14 were treated by the emergency department for injuries resulting from playground activities. Approximately 45% of all playground injuries are severe injuries. These injuries include fractures, concussions, and dislocations. Approximately 75% of injuries that do not result in death occur on public playgrounds, that is at schools and daycare centers. If your child is involved in a school playground accident, should the school be held legally accountable? Could you sue the school if your child is injured on the playground?
Gym Class Accidents
Physical education (P.E.) classes become more physically demanding the older the students get. As physical education gets more difficult for students, it is more likely that students will become injured during physical education activities. There are more than 400,000 P.E. accident injuries per year. Approximately 70% of gym class injuries are caused by gymnastics, soccer, volleyball, football, basketball, and running. Common injuries may include bruises, sprains, strains, cuts, and fractures. Heatstroke and dehydration is also a common occurrence with outdoor P.E. classes, especially when the temperature is high.
Sport Accidents
You can sue the school for a sports injury. A school or sports organization can be held accountable if they failed to address a dangerous situation. Dangerous situations that could make schools liable include broken equipment, debris on tracks, and slippery gym floor, among others. Failing to address these situations may create extra risk for the students when training for the sport, or playing a game.
Another important aspect that can make schools liable is whether or not they following safety procedures after an injury. California's concussion safety laws state that a player may only return to play after a minimum of seven days off the field. If a coach ignored this protocol, and the student returned to play before the seven days, and as a result, the concussion became a permanent brain injury, the coach and the school would be held accountable. Similarly, concussion safety laws limit practices to two 90-minute full-contact practices per week during pre-season. No off-season practices are allowed. If a student sustained an injury and it is proven that the safety laws were not being followed, you can sue the school for a sports injury.
Common Causes of Accidents
Accidents and injuries on school property can happen for many different reasons. Below are a few of the causes of these accidents.
Lack of Appropriate Supervision
Children, depending on their age, require different types of supervision. Kindergarteners and first graders, five- and six-year-olds, require a lot more supervision than some of the later grades. Often, the teacher has another person in the classroom being watchful of the students. It is also common to see these teacher and aid teams supervising the kids during outside play time. However, 30 kids may prove to be overwhelming to handle for just two adults. If supervisors gear their attention towards a specific group of kids that appear to be in a risky situation, they may fail to see that another student has climbed up somewhere dangerous and may fall and become injured.
With older kids, after third grade, it is not usual to see the teacher coming out with the students and supervising during recess and lunch times. Instead, there are designated supervisors standing in key areas to maximize their visibility of students. If a supervisor observes a dangerous situation, he or she may not be able to reach the student in time to prevent an injury.
In middle and high schools, the number of students is much higher. Although there are supervisors all around the school property observing students, the possibility of student injury is always prevalent
Slip, Trip, and Fall
Children can often walk or run around school property while not paying attention to their surroundings. That is why it is of utmost importance that there is constant upkeep of school property. For example, children can trip on uneven floors, rocks, and trash. Puddles of water, either on grass areas or on pavement, can also pose a risk.
Lack of Maintenance
School property must be regularly maintained to ensure the safety of the children. Everyday playground use can eventually deteriorate its condition. If there is a loose platform or an exposed nail, children may hurt themselves. If the issue was brought to the attention of faculty, and they did not do anything to correct the problem and your child was injured, you may be able to sue the school district for negligence.
Damages
If your child was injured on school property, the school district may be held liable for damages.
Some of the damages that you and your child may be entitled to include:
Medical bills
Expenses for medications and bandages
Lost wages due to having to care for your child
Child's pain and suffering
Statute of Limitations
According to California's Statute of Limitations for cases involving children, claims must be generally made within two years of the injury. However, if the case involved a minor, a claim can be submitted indefinitely until the child reaches the age of 18. After the age of 18, there are only two years to make a claim. A top attorney with expertise in school injury lawsuits will be able to give you more information, as well as list additional exceptions to the statute of limitations.
File a Claim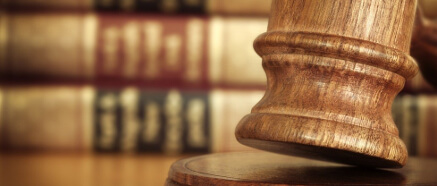 If your child sustained a brain injury, or any general injury that occurred in gym class or during sports, you may be able to file a claim. Contact Normandie Law Firm and talk to a school injury attorney. Our Los Angeles student injury attorneys are available to answer any of your questions and guide you in your case. Our attorneys experienced in handling a wide range of school injuries will fight for you and your child.
Here at Normandie Law Firm, you can talk to one of our experienced lawyers completely free. We offer free consultations; all you have to do is call and schedule the appointment. One of our skilled attorneys with experience handling school accident claims will be happy to evaluate your situation. If you already have an attorney with another firm but need extra clarification, you can contact us and a qualified lawyer experienced in school injury cases in Los Angeles will give you a free second opinion.
Normandie Law Firm gives you a Zero-fee Guarantee! That is, you can consult with our school accident attorneys in Los Angeles, at absolutely no cost to you. Our law firm is strictly contingency-based. This means that you will pay nothing unless our expert attorneys with experience in school injury cases in Los Angeles win your claim.
School Districts
The following is an alphabetical list of all the school districts that Normandie Law Office can cover. If your student was injured in any of these districts, please contact us and speak to an accomplished attorney who has experience in school injuries. Our Los Angeles student accident attorneys are available to assess your situation.
Alameda Unified School District
Anaheim Unified School District
Bakersfield Unified School District
Berkley Unified School District
Beverly Hills Unified School District
Burbank Unified School District
Chino Valley Unified School District
Cucamonga Unified School District
Culver City Unified School District
Fresno Unified School District
Glendale Unified School District
Irvine Unified School District
Long Beach Unified School District
Los Angeles Unified School District
Newport Beach Unified School District
Oakland Unified School District
Oceanside Unified School District
Ontario Unified School District
Pomona Unified School District
Porterville Unified School District
Richmond Unified School District
Sacramento Unified School District
San Bernardino Unified School District
San Diego School District
San Francisco Unified School District
San Jose Unified School District
San Juan Unified School District
Santa Ana Unified School District
Santa Monica Unified School District
Simi Valley Unified School District
Contact the top-rated offices at Normandie Law Firm and speak to an experienced attorney as soon as possible.