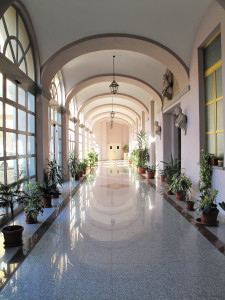 Every year, thousands of students suffer serious injuries in public and private schools across the State of California. Victims of injuries due to the negligent, wrongful, and intentional conduct of school employees are entitled compensation from all liable parties. Our attorneys are dedicated to protecting the rights of minors who have suffered serious harm in private and public schools.
Free Attorney Consultation: All consultations are provided free of charge by top attorneys with experience in school injury cases for all individuals who have suffered injuries due to the wrongful acts of others. Feel free to contact our top-rated law group, the accomplished Normandie Law Firm,  toll-free at (800) 790-5422.
Common Accidents and Injuries to Students:
There are many ways students can get injured while at school. An experienced attorney can help you file a lawsuit if your child has gotten hurt while at school. Some of the most common injuries and types of accidents which commonly take place in schools include the following:
• Trauma sustained to the head resulting in brain injury
• Spinal cord injury
• Severe emotional trauma caused by improper sexual conduct
• Rape and sexual molestation
• Post-traumatic stress – PTSD
• Facial lacerations and scarring
• Toxic chemical poisoning – including lead poisoning, benzene exposure, and toxic mold
• Bullying resulting in suicide
School Bus Accidents And District Liability:
Every year hundreds of California students suffer harm in school bus-related collisions. Districts are responsible for the actions of all their employees including the negligent conduct of school bus operators resulting in traffic accidents. Under California motor vehicle laws, school bus accidents must be investigated by the CHP, or California Highway Patrol.
Violation of any of the laws surrounding school buses and school bus drivers can lead to heavy legal consequences. If your child were injured due to the negligence of a bus driver, contact a skilled lawyer experienced in school injury cases today.
Victims Right to Compensation For Accidents and Injuries:
Students who have suffered serious physical or mental injuries due to the negligent, wrongful, or intentional acts of administrators are entitled to full and just compensation under the law. An expect attorney with expertise in school injury lawsuits can make sure you and your family receive the fairest settlement possible. The level of compensation available for victims is dependent on several significant factors.
1. The level of harm suffered – severity of the injury can be shown by way of medical expense as well as current and future needs for rehabilitation care.
2. Mental Anguish – Including pain and suffering due to injuries suffered as well as psychological complication such as PTSD, depression, anxiety, and thoughts of suicide.
3. Availability for Punitive Damages – Awarded where the at-fault party acted with the intent to cause harm or reckless indifference for the life and health of injured victims. These damages are usually viewed as excessive by courts, and only an attorney who has experience in school injury cases will be able to win them.
Cases We Handle: There are various school-related injury cases our law firm takes on, including:
• Bullying claims – including cyber bullying and assault and battery
• Teacher Student Sexual Misconduct and Sexual Harassment
• School Bus Accidents
• Acts of physical violence
• Injuries during Sporting Activities and Physical Education Classes
• Premises Liability Cases – Including Slip and Fall Accidents, defective stairways and doors.
• Toxic exposure to chemical agents on school property
• Food Poisoning and the Contraction of viral and bacterial agents including MRSA, Salmonella and E. Coli.
• Wrongful Death – Student Fatalities in Schools
Any of these injuries or accidents may necessitate hiring an accomplished attorney with experience handling school injury claims to help bring you compensation.
Supervision Requirements for Special Need Students:
Under the Americans With Disabilities Act, children with disabilities between the ages of "five and eighteen whose disability adversely affects their performance are entitled to special education and related services." Related services can include providing proper supervision to protect against accidents and serious injuries.
Deadline for Filing a Lawsuit – Statute of Limitations:
In the state of California, civil lawsuits must be filed within the time period designated by law. Failure to do so can extinguish a victims right to compensation under the law. Claims against non public schools must be filed two years from the date of the accident. Claims against public schools must be filled within 180 days (six months) from the date of the accident. Minors under the age of 18 may have two years from the date of their 18th birthday to file a claim in the court of law.
Legal Assistance for Injured Victims: Our law firm is proud to provide legal representation for victims who have suffered serious injuries in school due to the negligent or wrongful acts of school administrators, security, and teachers. To speak with one of our qualified school injury attorneys contact our law offices toll free at (800) 790-5422.
Our firm offers you a zero fee guarantee on your case. None of our experienced lawyers are paid throughout the litigation process – your money stays in your pocket from start to finish. We do not collect any fees unless and until we win, and the fees come from the settlement we earn for you. If we lose, you do not owe us anything at all.