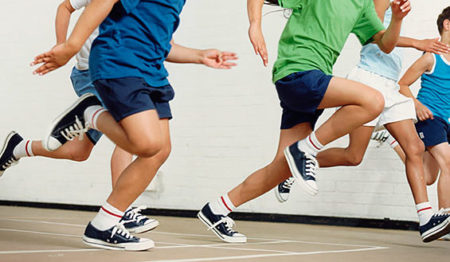 Whether you attend a public school or private school, all places of education are expected to uphold the safety of all of their students. When a public or private school student has injured that school is responsible for the damages that they have suffered. However, when filing an accident lawsuit against a school, it is in your best interest that you seek a qualified lawyer who has experience handling school injury claims for students. This article focuses on Physical Education, or P.E, accident injuries that occur at school. At Normandie Law Firm, our skilled Los Angeles attorneys with experience in school injury cases can assist you in suing the school or teacher that is responsible for your child's injuries. If you have any questions after reading this article, please feel free to reach out to our top-rated law offices for a free consultation by one of our top legal associates.
The Difference Between Public & Private Schools
While both public and private schools are to be held responsible when a student gets injured under their care, these two places of education differ significantly regarding nature and practice. One of the major differences between both public and private schools is their source of monetary funding. Public schools typically receive government funds based on a per-pupil basis. On the other hand, private schools receive funding through the tuition that they charge the parents for their child's attendance. In most cases, private schools require that new students turn in grades, test scores, and application before being admitted to the school.
Public schools are often separated into districts. Some of these districts in the state of California include: Los Angeles Unified School District (LAUSD), San Diego School District, Long Beach Unified School District, Fresno Unified School District, Santa Ana Unified School District, San Francisco Unified School District, Oakland Unified School District, Sacramento Unified School District, San Bernardino Unified School District, San Juan Unified School District, Bakersfield Unified School District, Modesto Unified School District, Stockton Unified School District, Sacramento Unified School District, Pasadena Unified School District, South Pasadena Unified School District, Glendale Unified School District, Garden Grove Unified, Stockton Unified, San Jose Unified, Irvine Unified, Fontana Unified, Kern High, Santa Monica Unified School District and Beverly Hills Unified School District. These are just some of the school districts in California, and as you can probably tell they are divided up based on region.
As previously mentioned both private schools and public schools should be held liable for school or student injury. These injuries can be incredibly devastating to the victims, and the younger the student, the more damaging their injuries are likely going to be.
Child P.E Injury and Other School Injuries
P.E or physical education is a class wherein students are expected to participate in a variety of activities that ensure the physical fitness of the children. Like all other teachers, P.E teachers are expected to provide the safety and security of their students. When this level of safety is neglected, the student may be at risk for serious injury during their gym or another kind of P.E class.  Two types of injuries are more than likely to occur:
Impact: typically caused by someone tackling, punching, or kicking someone these injuries can cause bruises, sprains, fractures, dislocations, or concussions.
Environment: The environment can also play a role in very hot or cold conditions can cause dehydration or hypothermia.
Any injury that occurs during P.E that is the result of the P.E teacher's negligence can lead to an accident claims lawsuit made against the school. A student injured during a physical education class can suffer truly damaging injuries that can affect them for a lifetime. It is also important to note that injuries can occur in other places around the school. Whether a student is injured on a playground, or just while sitting in math class, the school is responsible for the safety of all of their students. Listed below are some of the other causes of injury that can occur at a school:
Slips, Trips & Falls: Slip and fall accidents can be incredibly damaging to a student, the severity of the injuries only increasing the younger they are. According to the HSE (Health, Safety, and Environment), 55% of all major accidents at schools are caused by slip and trip accidents.
Defective Equipment: Accidents can also be caused by faulty school equipment. The school staff is expected to maintain and check for hazards that might pose a risk to students. Poorly maintained equipment can include things like chairs, desks, and gym equipment.
Accidents Involving Doors: Between finger trapping injuries, and being hit, doors in schools can pose a risk to students. It is up to the school staff to make sure that all doors and passages are safe for students.
Asbestos: Some schools are in buildings that still contain asbestos. This can cause illnesses that spread throughout an entire school caused by exposure to the substance in older buildings and premises.
When a student is injured due to the negligence of the school, the parents of the said student have every right to sue the public or private school responsible for the damages. An accomplished lawyer experienced in school injury cases can give you further information on the legal process.
What To Do If Your Child Was Hurt At School
Those who come into our law firm seeking a lawyer for their child injury at school case often ask our attorneys, "Can I sue a public or private school for my child's injuries." The answer to these questions is almost always, yes; you can sue the public or private school responsible for the damages your child has suffered. However, the process of filing a lawsuit isn't always necessarily easy and requires that you understand some key aspects that will play into the success or failure of your case.
For instance, every successful lawsuit requires that the plaintiff accurately proves the negligence of the defending party. Any successful claim of negligence is almost always going to require that the following components are proven to a court:
Duty: The plaintiff (injured or damaged party) must be able to show that the defendant (public or private school) owed a legal duty to the plaintiff under the particular circumstances of the case.
Breach: The plaintiff must be able to show that the defendant breached said legal duty through specific actions or failing to act appropriately
Causation: The plaintiff must be able to show that the defendant's actions or lack thereof caused the plaintiff's injuries
Damages: The plaintiff must be able to show that they endured some specific damages. This can usually be shown through the presentation of medical records, a loss of wages, or a loss of potential income.
Every successful claim of negligence also requires that you collect significant evidence proving your claims. This evidence can come in the form of photographs, video footage, eyewitness testimonies, police reports, or medical records. It is recommended that you try and gather all of the evidence you can start immediately after your accident as there is no guarantee that the evidence will remain after a length of time has passed.
Once you can prove that you can sue the public or private school or school district for negligence, the odds of reaching a positive outcome for your case are in your favor. However, there are some other rules and regulations that should be taken note of before filing your claim.
One of the most important rules to pay attention to in your case is the statute of limitations that govern your case. The statute of limitations is the period in which a plaintiff has to bring their case to court. The statute of limitations varies from state to state and change depending on the type of case you have. For example, in the state of California, almost all personal injury cases should be brought to court within two years of the date of the accident. However, this deadline changes when filing a claim against a government body like a public school or district. In these cases, the governing body must be notified of the case within six months of the date of the injury. The Board of Education will then either reject the claim, act on the claim, or simply ignore it. If rejected you can file your case in court against the school or district. This is not the case with private schools as they are not funded by the government. For this reason, all private schools fall under the two-year time limit. When the statute of limitations for your case is ignored, there is a high chance that you may see your case dismissed from court. For this reason, it is in your best interest to seek representation from an expert attorney who has experience in handling school injury claims in your state.
How Normandie Law Firm Can Help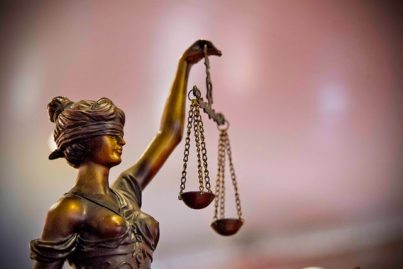 Regardless of the circumstances that surround your case, it is highly recommended that you seek an experienced attorney for your child injury at school case. Having a skilled attorney on your side can make the difference between filing a successful claim for compensation and having your case dismissed from court entirely. Clients who file a claim with our Los Angeles law firm can find some if not all the following damages compensable to them:
Any and all medical expenses
Loss of Income
Loss of potential future income
Emotional Damages (anxiety, depression, PTSD, etc…)
Punitive Damages (which are difficult to argue for, and only an attorney with expertise in school injury lawsuits will be able to win them for you)
Victims of a public or private school P.E accidents can contact our law offices to learn more about how to receive compensation for their injuries. Our attorneys practice in San Diego, Orange County, Riverside, Bakersfield, San Francisco, Fresno, Sacramento and throughout the state of California.
Free Second Opinions
Some attorneys are lazy, and will sign you up to their firm but will disappear once your name is on the paper as they are busy signing up more cases. In these instances, their business is based more on volume and will attempt to sign up as many cases as possible. In turn, they will spend less time on cases resulting in severely reduced settlements. Our firm will not treat you like a number. We will be in communication with you throughout our lawsuit and will treat you like family. So if you already have an attorney don't worry, we'll give you a second review of your case 100% free of charge.
Zero Fee Guarantee-No Upfront Fees Ever
If you contact our law offices today, we can walk you through the complicated process of filing your claim completely free of charge. As a show this commitment to you and your case we offer our clients the benefits of a zero fee guarantee policy. Under our zero fee policy, all clients don't pay for our services until their case is won. If you feel in need of a second opinion, second opinion case reviews are also free under this policy. Please, feel free to give our experienced lawyers a call, and we can guide you down the path of receiving proper compensation for your damages.